Fortnite has just been unveiled for Nintendo Switch along with the surprise announcement that there is no release date because it's available to download right now.
Revealed during Nintendo's E3 2018 livestream, the hugely popular online multiplayer game should be available to download for free. As it stands you can now play Fortnite on Xbox One, PS4, iPhone, iPad and now Nintendo Switch.
The game's free Battle Royale mode has sucked in millions of players thanks to its cartoonish graphics and the fact it's relastively easy to pick up and start playing.
While the industry won't admit it, the game's success has also prompted some of the biggest games franchises to jump on board with both Battlefield 5 and the new Call of Duty: Black Ops 4 featuring their own variation on the Fortnite recipe.
What is Fortnite Battle Royale?
In what might be one of the shrewdest business decisions we've ever seen Fortnite's developers Epic Games announced last year that it would be launching a free-to-play version of the game called Battle Royale.
Set in a huge map this version of the game puts 100 players against each other. The players then have to fight each other all the while contending with the fact that the map is shrinking.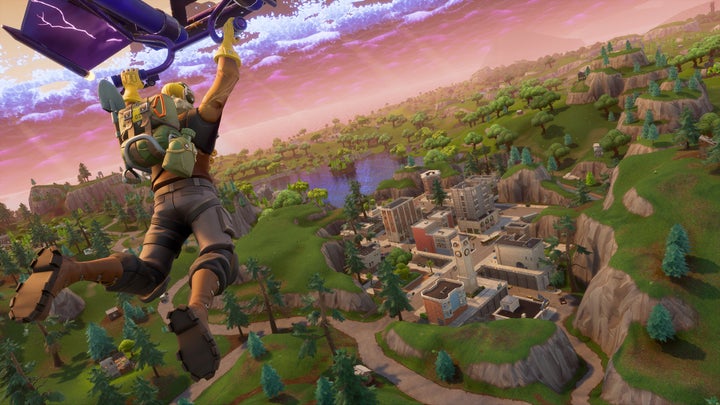 To win the game you have to be the last person standing, either through hiding or by eliminating everyone else in your way.
The premise of the game is almost identical to that of Player Unknown Battlegrounds (PUBG), another online game that has seen huge popularity on PC and Xbox One. Unlike PUBG however, Fortnite Battle Royale is completely free.
Despite being free, there are 100 tiers of weapons, outfits and gear that can be purchased using the in-game currency called V-Bucks. Each tier costs 150 V-Bucks.
Now you can earn V-Bucks simply playing by playing the game, although to earn 22,000 V-Bucks you're looking at around 75-150 hours of play.