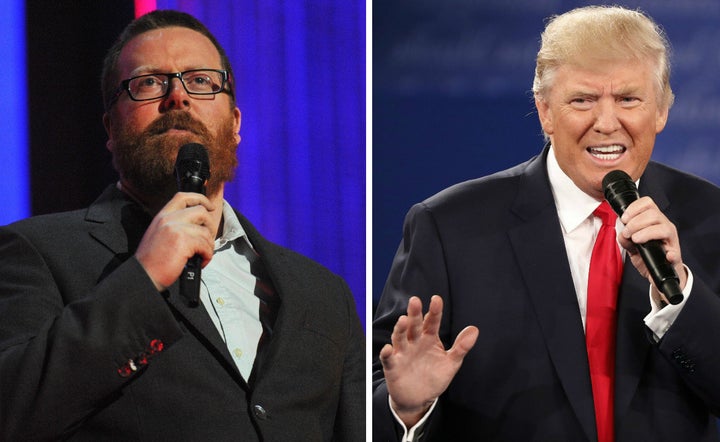 There was generally a mixed reaction of horror and humour from pundits in the UK, coupled with the relief that politics here was being made to look mundane by Trump's ever-increasing controversy.
Boyle live-tweeted about the debate, ultimately assessing that the Republican nominee spent 90 minutes acting like a "shrieking pumpkin".
The comedian set out with high hopes for last night's spar.
But was surprised to see a low-energy Trump stalking his opponent around the stage - a contrast from his usual performance at rallies packed full of thousands of adoring supporters.
The whole situation seemed to get a bit much for Boyle, who pondered how America had managed to navigate itself to the point that Trump could actually be elected president in less than a month.
Columnist Laurie Penny also waded into the debate, putting a different spin on proceedings:
Labour's Chris Bryant laid into Trump for saying Clinton would be charged, sentenced and jailed if his bid for the White House was successful.
But comedian Josh Gad couldn't even muster a joke to tackle the Republican nominee.
NOW READ:
Popular in the Community