Exam grades will not be decided by an algorithm this year, education secretary Gavin Williamson has said.
Speaking at a Downing Street press conference, the minister, who was forced to U-turn after computer modelling downgraded disadvantaged children last year, said the government would be "putting trust" in teachers this summer.
Williamson said there would be "no algorithms whatsoever", but said he could not reveal what the appeal mechanism would look like before addressing MPs on Thursday.
He said on Wednesday: "As I said many times before, we are putting trust in teachers.
"That's where the trust is going – there is going to be no algorithms whatsoever but there will be a very clear and robust appeals mechanism.
"But I'm afraid you're going to have to forgive me – it is right that this is announced in the House of Commons and not to yourself, so sorry about that.
"But that will be happening tomorrow, so just a few more hours to wait."
In 2020, the government came under heavy criticism after an algorithm was used to decide grades amid the Covid lockdown.
The modelling disproportionately hit children from deprived areas and Williamson eventually scrapped the system and moved to teacher-assessed grades.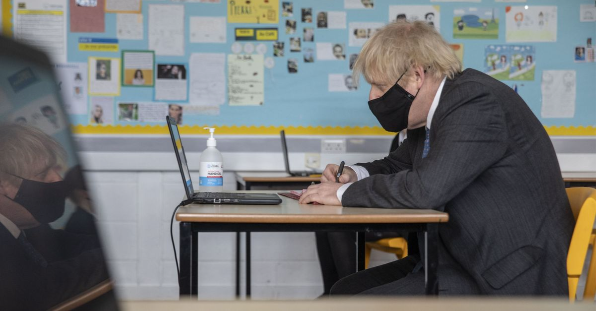 The education secretary also underlined the government was preparing a "long-term plan to help children recover" after providing only "short-term cash today" as part of a summer catch-up plan.
Williamson said: "We know that schools are the very best place for all of our children.
"As part of this £700m package that we are rolling out, building on the billion pounds that we announced last year, we are giving schools the tools they need in order to be able to deliver for all children.
"We've given schools the flexibility in order to be able to make sure it's properly targeted to children who need the most help.
"We're very much supporting all children in our whole school system."
Williamson was also challenged by an education reporter during the press conference over his standing with teachers.
He was asked: "Are you worried that teachers' faith in your department has plummeted to the point where 96% lack trust in your handling of the pandemic?"
Williamson replied: "Thanks ever so much for coming to ask a question.
"What we're focused on is making sure that all children are back to school at the right time, at the best possible moment, that's going to be March 8.
"We know that children benefit most of all from being in school, we know that children need to be in school in terms of not just their education, their mental health, their development, and that is why our focus is making sure they are back in school on March 8, and it is something I know so many teachers are also very keen to see because they want to be welcoming their children as well."