Pam Thorburn was just three years old when she first hit the slopes.
The GB ski cross athlete, from Glasgow, developed a love of speed from an early age, fuelled by the desire to be a faster skier than her older brother.
She qualified for the British Children's ski team at just 10 years old and she started racing full time when she was 16. In 2009, at the age of 23, Thorburn begun competing in world competitions as part of Britain's Alpine Ski Team.
But it hasn't been an easy ride. Just before the 2010 Winter Olympics, the British Alpine Ski Team's governing body, Snowsport GB, went bust, leaving Thorburn without a coach and unable to compete.
With an urge to carry on racing, Thorburn decided to take a risk and changed to a freestyle ski sport discipline called ski cross to "see if she was any good".
Thorburn is now focused on reaching 2018 Winter Olympics in South Korea, so we caught up with her to find out what it takes to train like a ski cross athlete.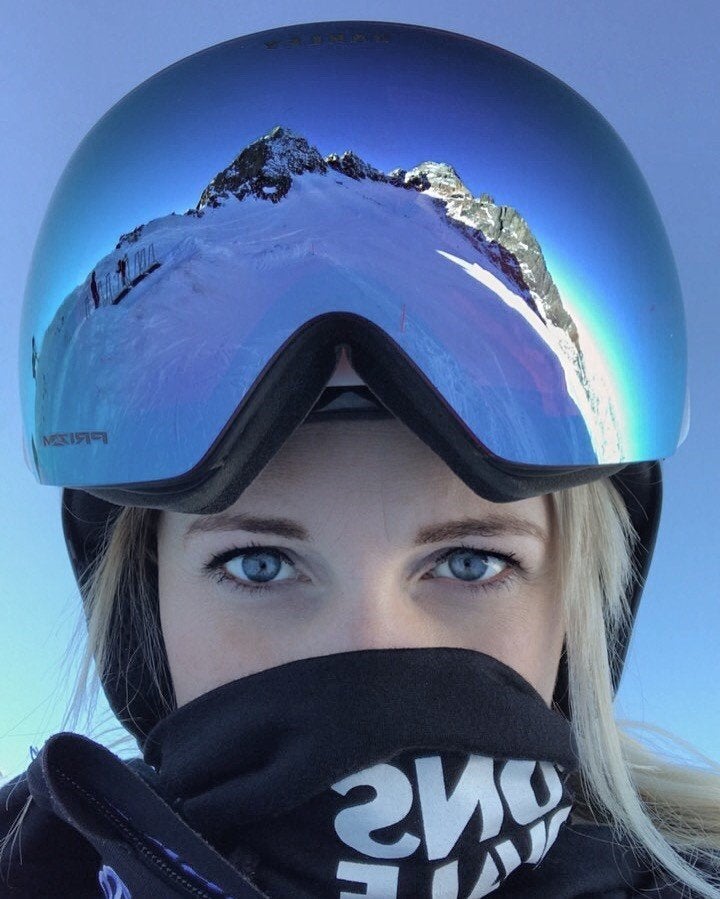 My Journey 🌍
What do you credit for your success in your fitness journey?
"My family are really sporty. My dad was a karate champion so growing up we were always doing something active. That really gave me the passion I have for sport today."
What's one of the most memorable moments in your career and why?
"When I was 12, I had my introduction to international competition. I was at a children's race in Slovenia as part of the British Team and I ended up on the podium. It was the first time I had competed against the rest of the world, and the first time I thought 'hey I can really do this!'"
Was there ever a low point where you wanted to throw in the towel and how did you get past it?
"Yes, after I qualified for the 2010 Olympic Games and I didn't go. I thought wow, I have sacrificed so much for as long as I can remember to get here, and I'm not going due to reasons outside of my control, that was a big hit to take. Ultimately I had to remember my love for the sport."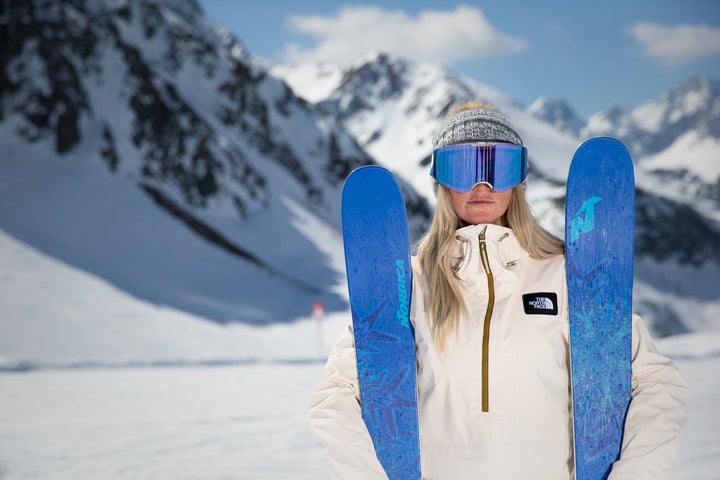 My Training 💪
Talk us through your week in fitness.
"My off-snow training and on-snow training differs drastically.
"Off-snow: I'm in the gym for two to three sessions a day, five days a week. I take one day of complete rest and one day for active recovery. During these sessions, I do everything from lifting, strength training, high intensity intervals, steady state biking, strong man training with sandbags and ropes, and a lot of core and stretching.
"On-snow: I wake up early and do some warm up on the bike. I get on the hill ski training from 9am to 1pm and come back down for lunch. Get back in the gym in the afternoon or outside for some kind of activity like volleyball, or mountain climbing. I finish off with some recovery biking, core and stretching before dinner."
What's your favourite type of workout and why?
"Legs, legs and more legs! Anything with weighted squats or lunges I'd do everyday."
What's your favourite way to spend your rest day?
"If I'm abroad, I love to go and explore new places. I think it's important when travelling - there's so much to go and see, more than just the ski area.
"If I'm at home, I love to go to the movies. Chilling out and turning my brain off for a couple of hours. Plus, who can resist that sweet and salty popcorn?"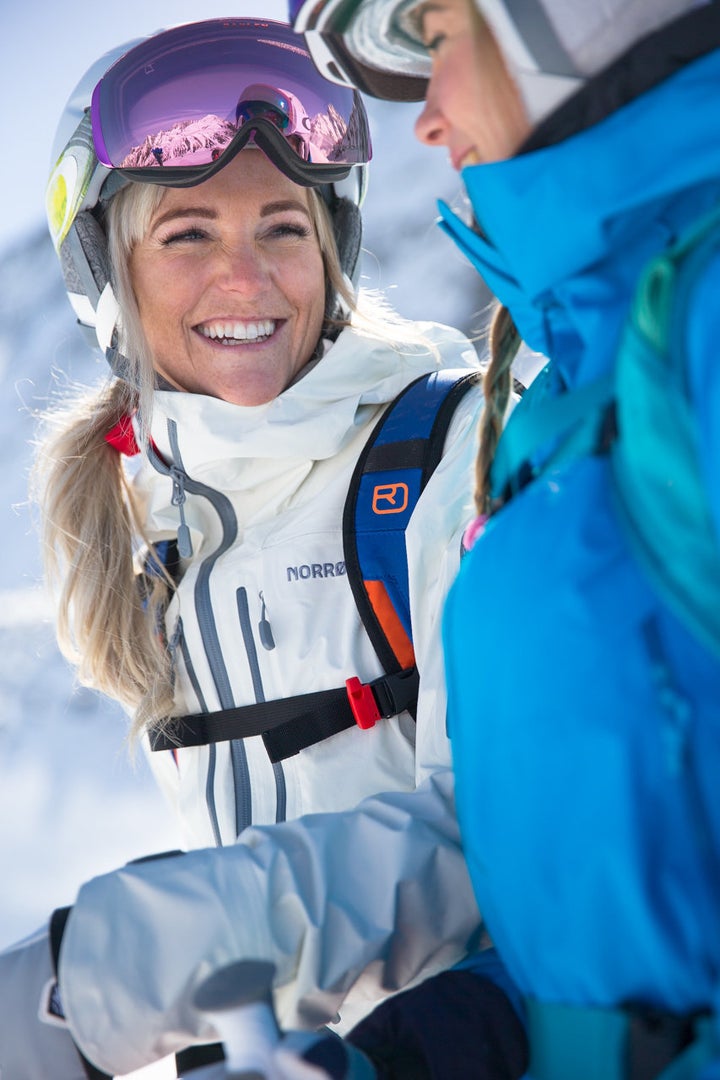 My Food 🍳
What do you eat throughout the week to complement your training schedule?
"I try to prep as many of my meals as possible. I have recently started using my slow cooker most days for that, it makes everything so easy. I've also started to eat less animal products so that's been quite a transition, but I'm loving it."
What are your pre and post-workout snacks?
"I kind of stick to the same things when I'm working out… basically the stuff I know works for me. I usually drink a BCAA (amino acids) drink before and a protein shake afterwards.
What's the biggest lesson you've learned about food?
"To care less about calories. I used to always think it was so important to count my calories, now I know it's all about the ingredients."
My Motivation 🙌
Do you have a motivational mantra that keeps you going?
"Yes, it's: 'If the plan doesn't work, change the plan… not the goal'. After having 13 surgeries and so many injuries, I find it really important to remember what I'm working for. "
Do you always have fitness or body goals you are aiming for?
"For me, it's always about feeling. If I feel good, healthy, fit and strong, I'm happy. I don't worry too much about body fat or weight, that usually takes care of itself."
What's your ultimate workout track and why?
"It's 'The Last Fight' by Bullet For My Valentine. It fires me up every time. When that comes on, I know it's time to step up."
Pam is an Ellis Brigham ambassador. The mountain sportswear retailer is hosting Snowfest 2017, a week-long in-store celebration of all things ski and snowboard. It will kick off with a launch party at the flagship Covent Garden store on 24 October, from 5pm till 10pm. Entry is free for guests to enjoy music and Alpine inspired food. For more information and to register interest visithttps://www.ellis-brigham.com/advice-inspiration/blogs/events/snowfest-2017.
'Fit Fix' is a weekly dose of fitspiration from leading athletes and fitness fanatics. Each week we chat to stars about their weekly workouts, the food they eat and what keeps them going.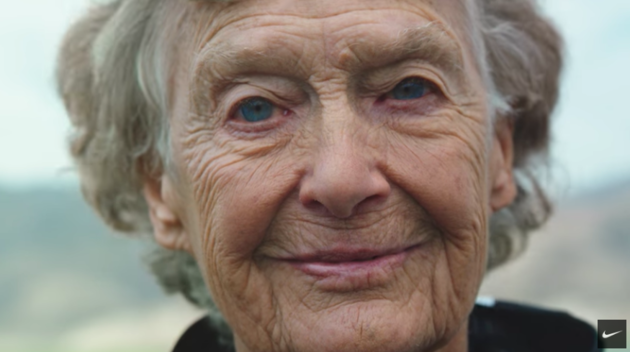 Six People Over 80 Giving Us Serious Fitness Goals