Joanna Rowsell Shand announced her retirement from professional cycling earlier this year, but the double Olympic gold medallist still has fitness high on her agenda.
The 28-year-old, who competed on track and road, won gold in the women's team pursuit at the 2012 London and 2016 Rio Olympics, as well as five World Championship titles.
She holds the World Records in the 3km and 4km team pursuit in cycling.
Despite retiring from competing in the sport, Rowsell Shand still enjoys cycling, as well as more time in the gym. She's also going to train to be a physiologist.
She's currently fronting City Ride - a series of three traffic-free rides in cities across Britain - the last of which will be on 24 September 2017 in Liverpool.
We caught up with Rowsell Shand as part of our weekly 'Fit Fix' interview series to chat about how she trains since retiring and what keeps her motivated.
My Training 💪
Talk us through your week in fitness since your retirement.
"It very much depends on my commitments for the week. I try to get out on the bike as much as I can and I also enjoy fitness classes and swimming."
What is your favourite way to work out?
"My favourite workouts used to be short, intense ones. I'm now, in retirement, enjoying more long, steady bike rides.
"But when the weather is bad, there is nothing better than short, hard workouts where you get more bang for your buck."
What is your favourite way to spend a rest day?
"A rest day used to be lying on the sofa watching TV in my PJs. Now a rest day is doing far more normal things like seeing family and friends and going out for food and drinks, which I couldn't really do before.
"My days are structured very differently now."
My Food 🍳
What food do you eat to complement your training schedule?
"As an athlete, I ate a lot of protein to try to maintain a really high muscle mass. I used to have a lot of carbs because I was training at a high volume and intensity.
"Now my normal diet is a balanced diet – I still allow treats but also try to have healthy meals. I don't believe in doing anything extreme like no carbs for breakfast or skipping meals. I do like my food."
What are your pre- and post-workout snacks?
"I try to eat good, healthy snacks – I make my own granola bars using oats, honey and things like mashed up banana - without the normal sugar in things like flapjacks."
What's the biggest lesson you've learned about food?
"There are a lot of common misconceptions that when you eat a lot of protein you'll put on weight. When in reality, you won't put on muscle mass unless you are doing the training to complement that. Protein is not a bad thing, as it is seen in some people's eyes.
"Also, food for recovery is just as important as before training. If you are going to adapt from training you need to have something to fuel your muscles for that adaptation. Having a protein and carb shake after training is just as important eating beforehand."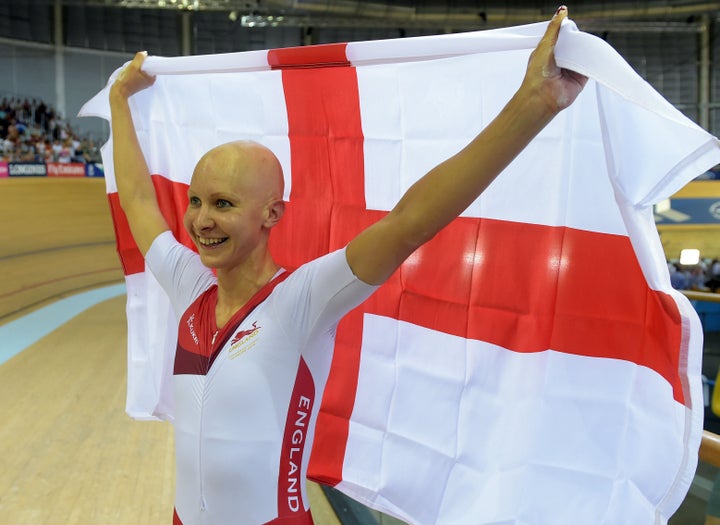 My Motivation 🙌
What's your motivational mantra?
"I like: 'If you always do what you've always done, you'll always get what you've always got.' I like the idea that if you keep doing the same training, you are going to get the same thing. If you want to do something differently, you need to mix things up and change your training programme. It's very easy to get stuck in a rut with training."
Do you have any fitness goals you're aiming for?
"My fitness goal this year was to complete the Etape du Tour in July. It was a 178km ride in the mountains, my longest ride ever."
What's your favourite workout track?
"I like Salt n' Pepa 'Push It'. Bit of a guilty pleasure there! But anything with a good beat to it."
'Fit Fix' is a weekly dose of fitspiration from leading athletes and fitness fanatics. Each week we chat to stars about their weekly workouts, the food they eat and what keeps them going.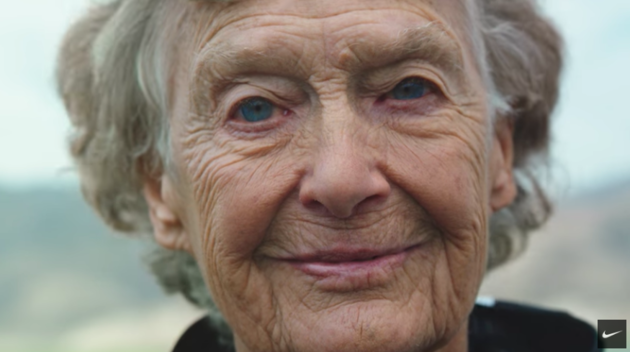 Six People Over 80 Giving Us Serious Fitness Goals