A six-year-old has received an outcry of support after a tweet explaining how bullies told the youngster: "You can't play football, you're a girl" was posted by her mum online.
Jessie Adams, from Derbyshire, was having a casual kick-about on the field at school during lunchtime but was told to stop playing because she was a girl after tackling another pupil. Her mum, Anna Adams, picked her up from school and was told her daughter had been visibly upset all day.
Within days of the mum's tweet, the family were contacted by Sheffield United Ladies FC, who offered Jessie the chance to lead the team out as mascot in their fixture against Radcliffe.
"I never expected it to go as far as it did," said Anna, 32. "Sheffield United Ladies got in touch straight away and wanted to go to the school to speak to the children. Before we knew it, Jessie had lived her dream of leading out, not just Sheffield United Ladies, but England Women too."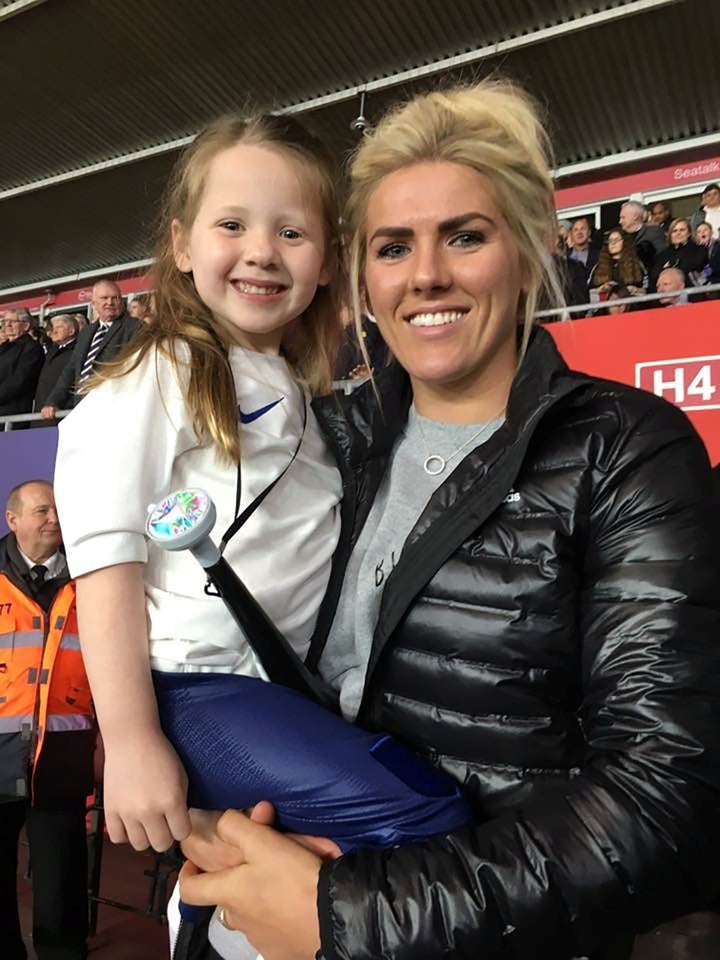 The six-year-old's experience was noticed by the England Women's national team. Jessie led out England Women at Southampton's St. Mary's stadium for the World Cup Qualifier against Wales on 6 April this year, which ended 0-0.
Family say the wave of support has helped Jessie's confidence and she has gone from a quiet, shy girl to someone who slides in with "thunderous tackles" on a football pitch. Sheffield United Ladies FC are now even keeping close tabs on the talented, aspiring footballer.
Jessie's mum explained: "Initially, we took the tweet down simply because we didn't want people to get the wrong idea and think that we were trying to get freebies. I regret taking it down now because it has had such a positive impact for girls in football."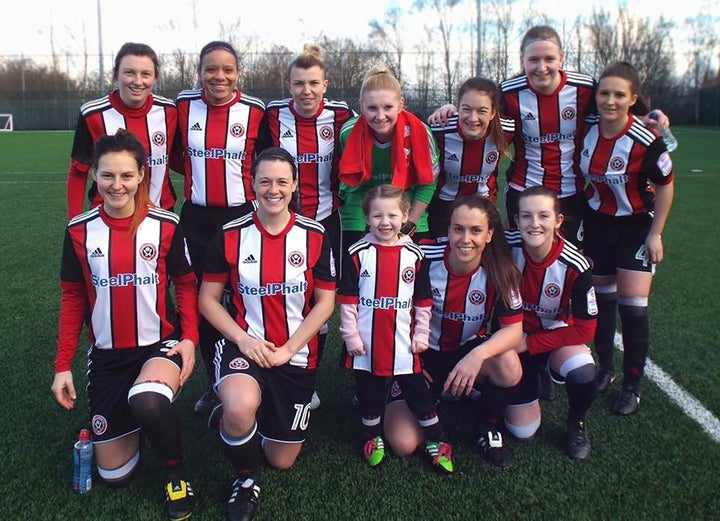 Describing her daughter's experience at school, Anna added: "Her teacher came out of the classroom and told me that she had been upset about not being allowed to play football. Jessie was told by peers that she wasn't allowed to play football because she was a girl.
"That's pretty much what I said in the tweet I published – I was just so sad, but the responses to it were so positive. It all blew up in a couple of hours. It's not just because she is a girl, people daren't let her play because they are scared of hurting her. We did think she might not want to play again."
Anna praised her daughter's school for supporting the family's fight against the supposed "stigma" attached to girls playing football. Little Jessie's interest in football is thanks to her dad who she watched matches with on television.
"She started going to a club called Little Kicks at a leisure centre put on the council to get children active and has loved it ever since," added Anna. "She always has a ball at her feet and we have always said she is going to be a little footballer.
"We always tried to get her into clubs but because of her age and sex she hasn't been accepted. She goes to Goals in Sheffield on a Wednesday, it's called Sharp's Shooters which is run by Billy Sharp."
Carla Ward, interim manager of Sheffield United Ladies, said: "Jessie's story is one which we should all get behind and learn from during Girls Football Week.
"Jessie is also extremely talented. We will be keeping a close eye on her.''
Before You Go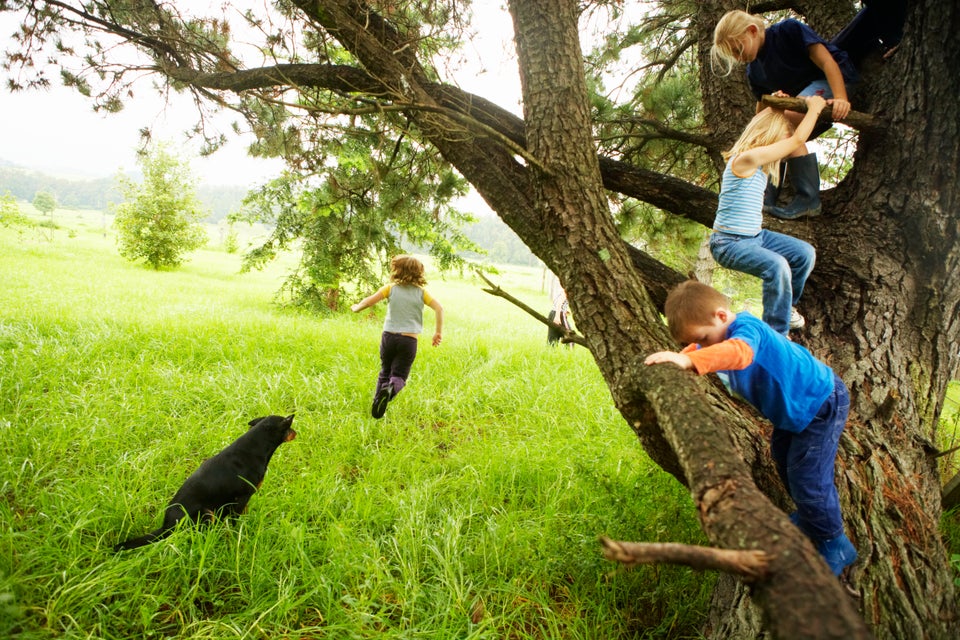 Yes, You CAN Make A Family Walk Fun