Parents should look out for an additional safety label on kids' Halloween costumes, which shows they have undergone further flammability testing.
The British Retail Consortium (BRC) revealed today [Wednesday 18 October] that they have introduced two voluntary 'Codes of Practice' which exceed the current testing standard.
The consortium felt the need for a more robust flammability test than was currently required under European standards, and worked with UK laboratories to develop one.
The BRC told HuffPost UK the three largest children's costumes manufacturers in the UK - Christy's by Design, Rubies UK and Smiffy's - have signed up to put their fancy dress outfits through these additional tests.
The warning label shown below indicates a costume has undergone the additional safety testing for flammability.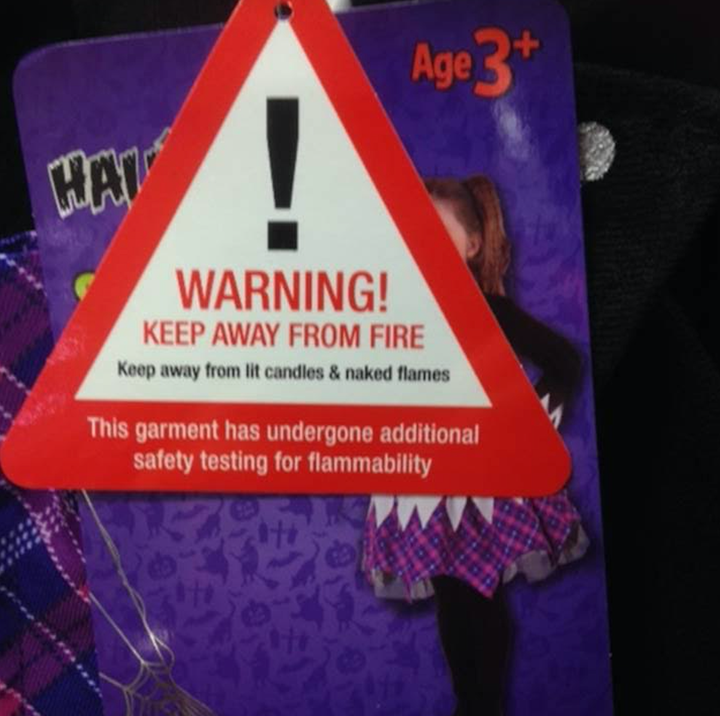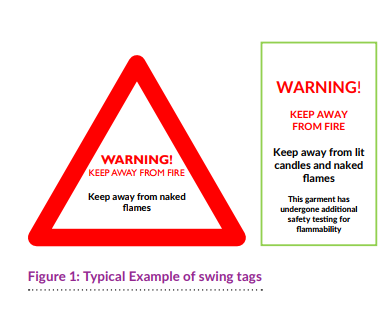 The tests have a more stringent requirement of a maximum burn rate of 10mm/minute. This is an improvement of 300% compared to the current European standard 'EN71-2' of fire safety testing, which requires a maximum burn rate of 30mm/minute for children's fancy dress costumes - which are classed as "toys" rather than "clothing".
David Bolton, head of product safety at the BRC explained that, despite the additional flammability testing, parents should still be cautious when their children are near flames.
"All parents know that children should not be allowed to play near fire and that clothing of any sort will burn if exposed long enough to flame or extreme heat," he told HuffPost UK.
The BRC also explained that this does not mean costumes without this label are not safe for children to wear.
"Those [other costumes] have still been tested under the European standard 'EN71-2', certified to be safe," a spokesperson said.
"Our 'Code of Practice' is more robust than this legal standard and therefore costumes tested under it are safer.
"That's also not to say that costumes that haven't been tested to our 'Code of Practice' wouldn't meet the standard if they were."
Speaking about the new 'Code of Practice', Bolton added: "We are still recommending that the UK Government and EU authorities revisit the legislation to ensure all products on the market are effectively regulated to reflect the hazards presented by today's style of costumes, including the fabrics and finishes used."
"The number of incidents of burns involving clothing, for example a child's fancy-dress costume, is thankfully relatively low - but when it does happen it is catastrophic.
"We continue to support the work of the Government and the BSI (British Standard Institute) in increasing the flammability standards of children's clothes in particular and are grateful to the British Retail Consortium for the developments in their Code of Practice."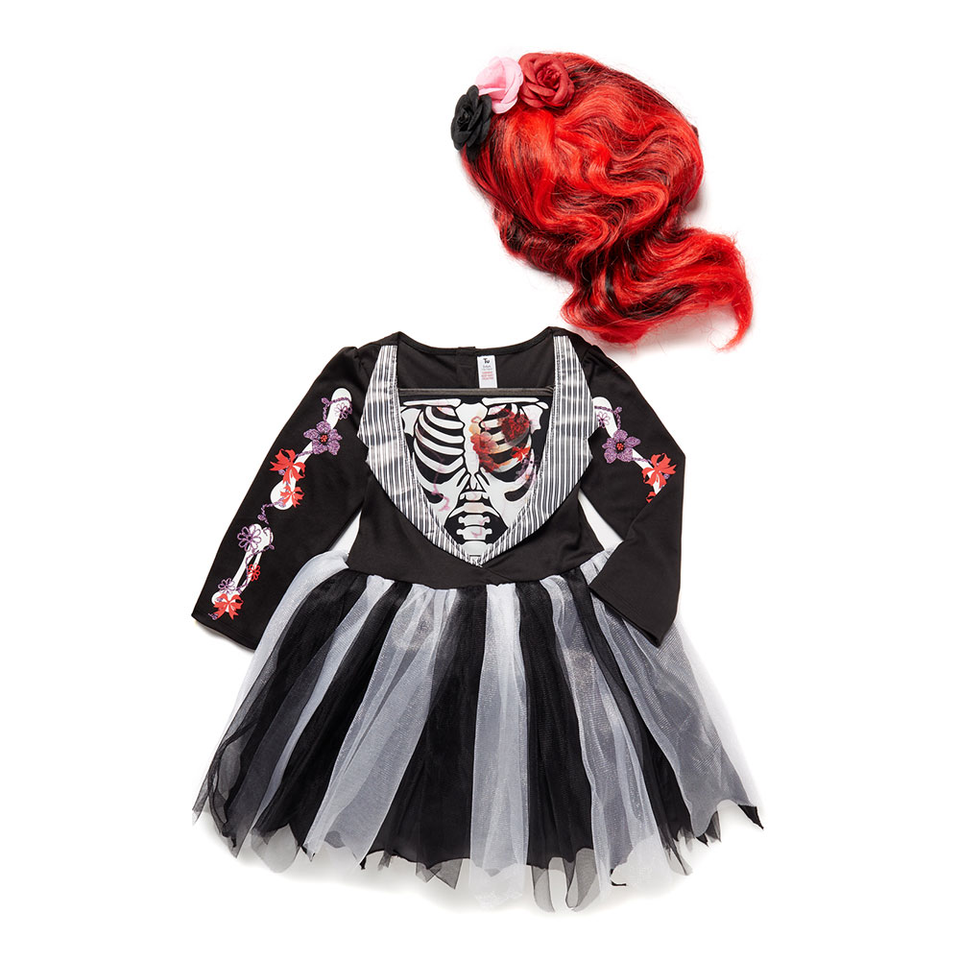 Halloween Children's Costumes Tested For Safety