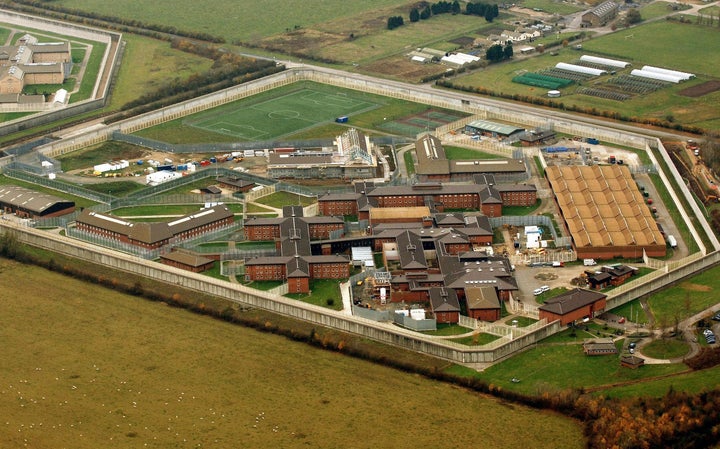 Authorities have control of a landing on a wing at the category B training prison on the Isle of Sheppey in Kent that had been taken over by prisoners.
All those involved in the disturbance had "surrendered and were back in cells by 1am", according to a Prison Service spokesperson.
There were no injuries to staff or inmates and a police inquiry is now under way.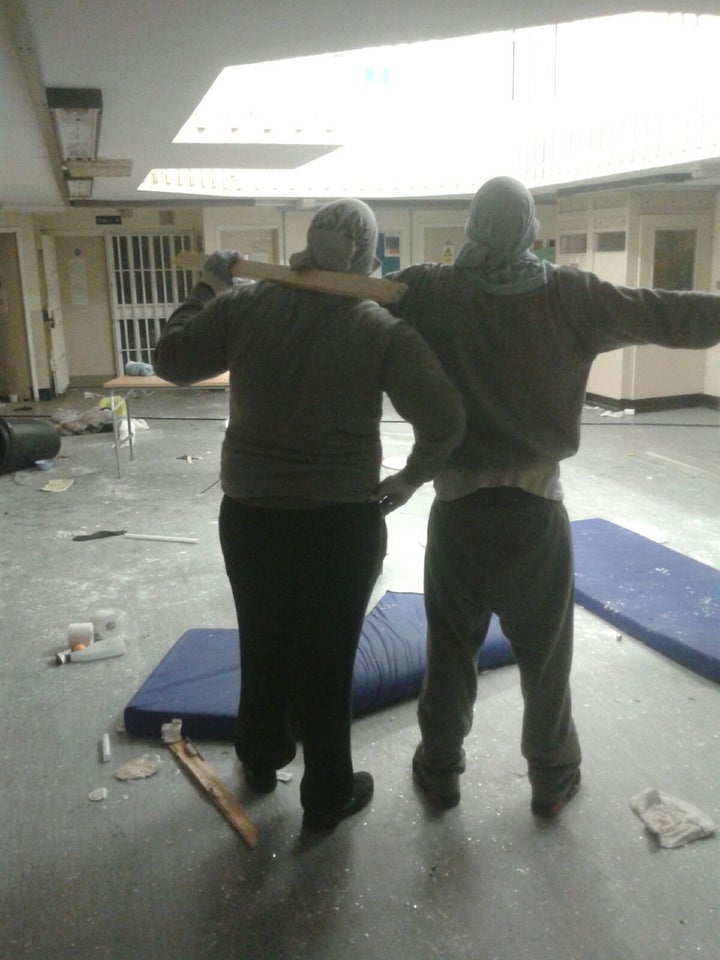 Prison Officers Association (POA) chairman Mike Rolfe said earlier that fires had been lit, and specially trained guards known as "Tornado" squads had been drafted in to help quell the trouble.
Barking dogs could also be heard from outside the prison as officers fought to bring the situation under control.
The Prison Service said the incident was confined to a landing on a single wing and the rest of the prison was secure, with inmates safely locked away.
It is the fourth major disturbance at an English prison in less than two months, coming a week after hundreds of inmates rioted at Birmingham prison, and will ratchet up pressure on the embattled Justice Secretary Liz Truss.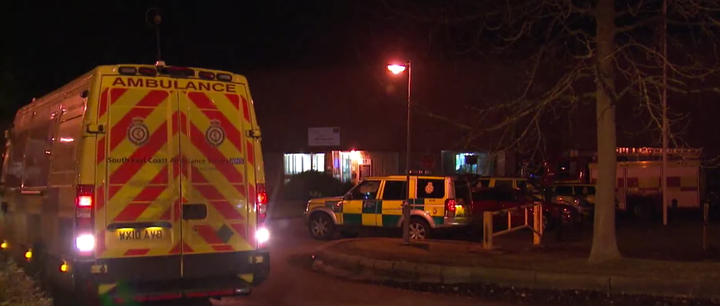 Kent Fire Service told The Huffington Post UK that four fire engines were called to the prison. The Ambulance service was also in attendance.
A Prison Service spokesperson said: "The Prison Service is dealing with an incident involving 60 prisoners at HMP Swaleside. The incident is contained to one landing on A Wing. The rest of the prison is secure with all prisoners in locked in cells."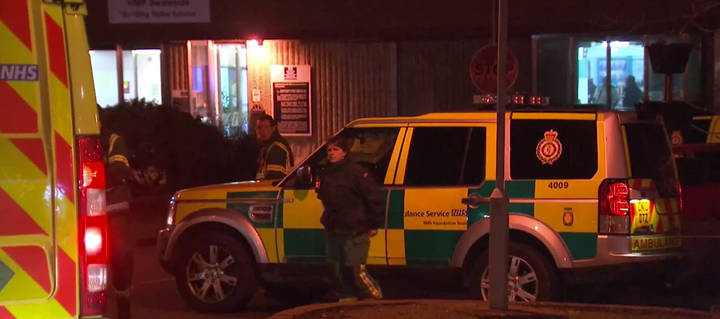 HMP Swaleside has a capacity of around 1,100 inmates serving prison terms of more than four years. It has eight wings comprised of single cells.
Swaleside was condemned by the HM Inspectorate of Prisons (HMIP) in July, which described it in a report as "dangerous", with levels of violence that were "far too high" and many incidents of a serious nature.
A survey found 69% of inmates felt unsafe at some point - a result which was significantly higher than at similar facilities, reports the Press Association.
More than half (52%) of prisoners polled said it was easy or very easy to get drugs at the prison, while 45% said the same about alcohol.
HM Inspectorate of Prisons also said the use of force was high, while the segregation unit was described as "filthy".
The A wing of the prison houses the Open Academy, a study centre with a computer suite.
At the time of the HMIP report, inspectors said it was used by 50 of the 126 prisoners on the wing, who were enrolled on open and distance learning courses.
The Prison Service has been rocked by a series of disturbances in recent months.
It is an all-male category B Training Prison. Category B prisoners are considered a high risk to other people, but do not require maximum security.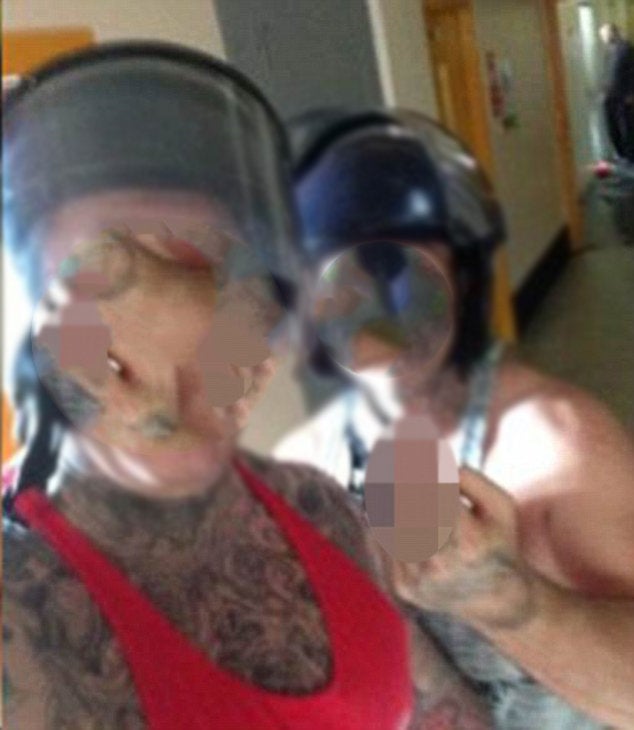 Kent Police told HuffPost it was not immediately called to the prison, but it is thought police are now in attendance.
The incident came just hours after prison officers in England and Wales rejected a deal on pay and pensions in a long-running dispute with the government.
Justice Secretary Liz Truss has faced criticism over the impact of a £700million budget cut to prisons and a reduction of 7,000 officers.
A Prison Officer Association spokesman said at the time: "The continued surge in violence and unprecedented levels of suicide and acts of self harm, coupled with the recent murder and escapes, demonstrate that the service is in meltdown."
The latest incident follows the once-in-a-generation riot at HMP Birmingham last week and previous disturbances at two other prisons last month.
Popular in the Community