Authorities have retaken control of Britain's third largest prison after a 12-hour riot that saw prisoners post gloating selfies to social media as they ran amok.
The Ministry of Justice confirmed specialist riot police took back control of the four wings of the prison by 10.30pm on Friday, after a disturbance that morning triggered the incident.
As dusk settled over HMP Birmingham this evening, smoke was seen rising above buildings in the complex, just two miles from the city centre.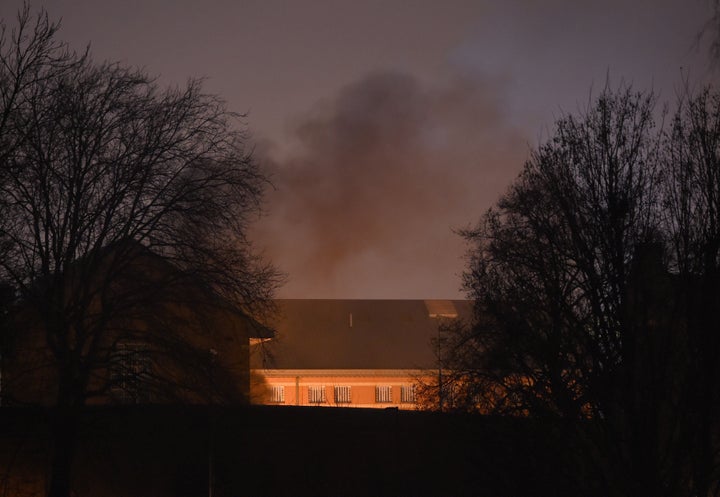 Prisoners were involved in an initial disturbance with officers just after 9am when lights were reportedly smashed, fire hoses were obtained, and a used syringe was brandished as a weapon.
Attempts to lockdown the prison failed, and by mid-morning two wings of the jail were apparently under the control of prisoners, who could now number as many as 600.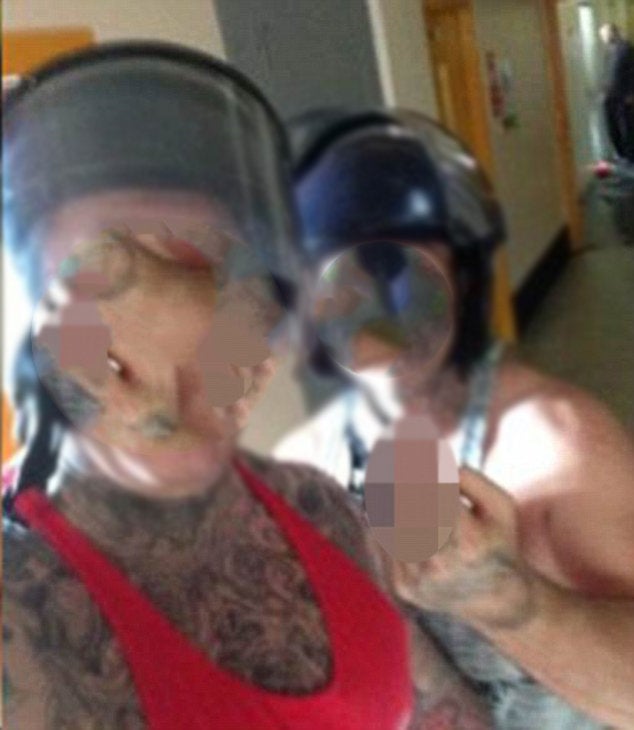 Inmates took to social media posting images of chaotic scenes on landings and in other areas, with many of them appearing to be wearing prison issue riot gear.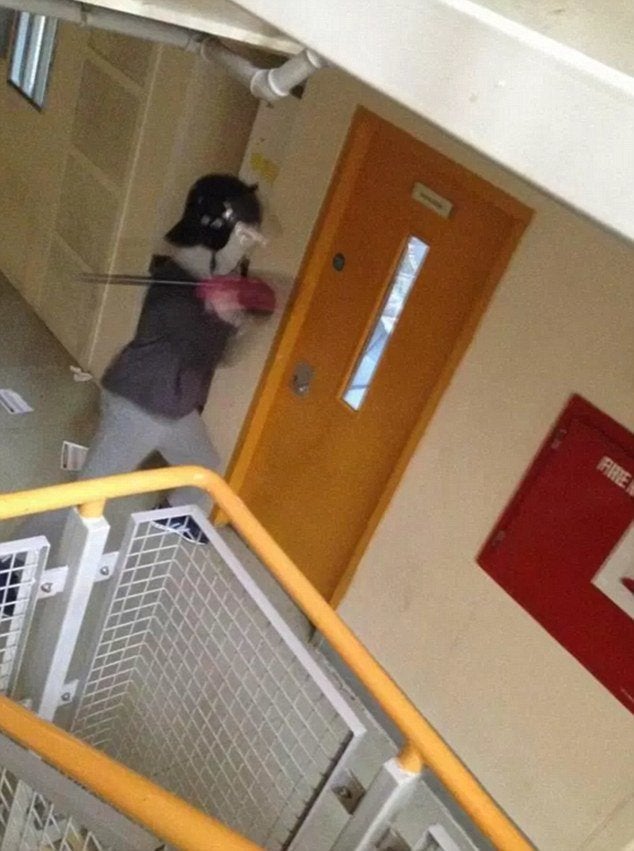 Some of the posts were removed shortly after they were published.
One message reportedly read: "HMP Birmingham it's going off, the lags are taking over."
One picture shows an inmate with keys, reportedly taken from an officer.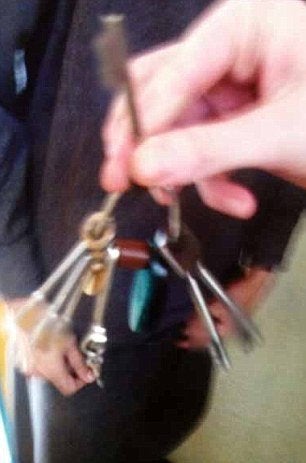 One prisoner was hurt during the riot and went to hospital with a fractured jaw and broken eye socket, the BBC reported.
Prison affairs academic and blogger Alex Cavendish told the Press Association an "inside informant" told him the trouble started with lights being broken and inmates controlling fire hoses.
"The officers were then, as they are instructed to do, trying to get as many prisoners locked in their cells as possible to contain it," he said.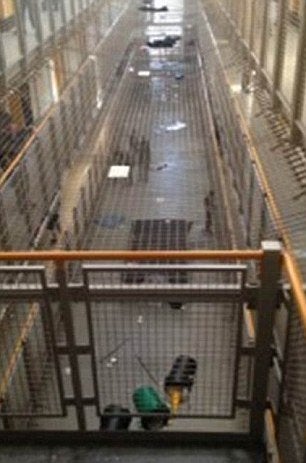 "While one of the officers was putting a prisoner in the cell he was threatened with what appeared to be a used syringe."
Cavendish said while this officer was distracted by the threat, "another inmate came up behind, snatched the keys from his belt and snapped the security chain".
He said that once prisoners have control of the keys, protocol tells the officers to "withdraw to a place of safety" and said they "abandoned the wing" where the incident started.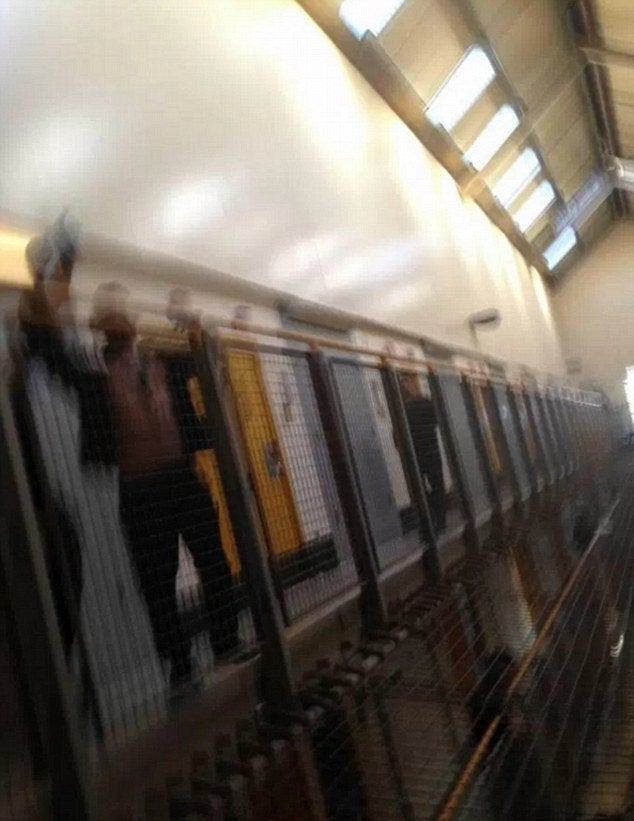 During the disturbance, a source talking to the rioters told Mail Online: "The prisoners have just taken control of the gym and they're trying to take control of the health care.
"They've taken control of the N and P wings. They are close to the G wing which is where the vulnerable prisoners including mainly sex offenders are. If they get into the G wing then it will cause uproar and there will be people killed tonight".
Cavendish said inmates have since gained access to the offender management unit (OMU), where their paper records are stored and which were being burnt.
He later tweeted to say prisoners were dousing incoming riot teams with paint.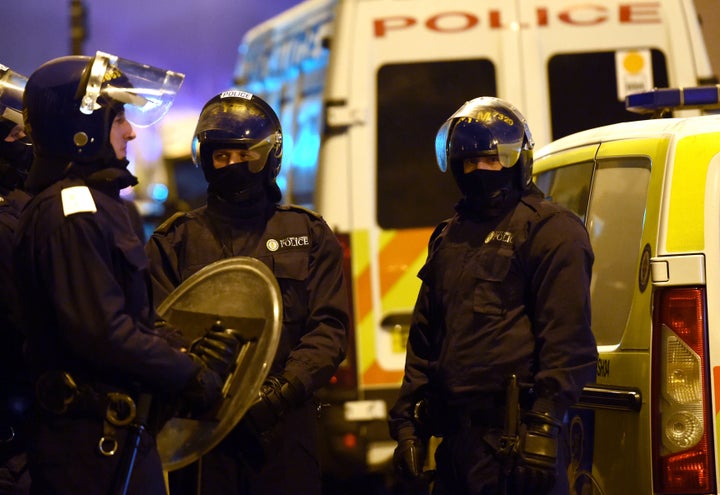 "I am hearing there is a very badly injured casualty (prisoner), and the prisoners are throwing computers out of the OMU window - destroying records," Cavendish added.
After the disturbance ended, ta Prison governors' Association spokesperson said: "It would appear, on the face of it, that the private sector has now been infected with the same disease that has had such a debilitating impact on the running of public sector prisons: an erosion of respect and a disregard for authority which has emboldened prisoners across both the public and private sector.
"Any suggestion that this riot is evidence that the staffing levels in public sector prisons are not a factor, or an insignificant one, is too simplistic."
The category B jail, which was built in 1849 and is close to the city centre in Winson Green, can hold 1,450 adult remand and sentenced male prisoners.