Outside the flagship Habitat home improvement store on London's Tottenham Court Road, three homeless men are living in tents. It's a striking image, one that could almost be a poster for austerity Britain, showing the winners and losers of the housing crisis.
This is reality for the rough sleepers enduring a tough existence on the streets and today, HuffPost UK tells the stories of these three men as figures show an estimated 9,100 people nationwide are now living in tents, cars, trains or buses as the homelessness crisis deepens.
The bitter irony of their situation does not escape the men, as shoppers browse the shop for trendy furniture. "It could be a statement for the homeless couldn't it," one of the men, John, tells HuffPost UK. "If you look at the individual living outside the shop and the individual that goes inside the shop, we both want better homes. It's as simple as that."
As rents have soared, welfare payments become tougher to access, and mental health and addiction services are stretched thin, more people are living on the streets.
Official government figures show the number of rough sleepers has more than doubled in the seven years since austerity measures were introduced – from 1,768 in 2010 to 4,751 in 2017.
But the tent encampments – reported in cities and towns including Exeter, Bristol, Milton Keynes, Northampton, London, Cambridge, Cardiff, Stoke-on-Trent, Manchester, Leeds and Glasgow – are a relatively new face of the crisis.
The three homeless men we spoke to are all living in tents on Tottenham Court Road, one of the capital's prime retail locations known for its designer furniture stores.
Tents began to appear outside Habitat and the furniture shop next door, Heals, about 18 months ago when rough sleepers were moved on from another site, and all the men we spoke to had very different stories to tell about how they ended up on the streets.
John
John, who is neatly dressed and in his 50s, arrived from Wales two weeks ago with £46 in his pocket and bought his own tent for shelter.
The Welshman says he suffered massive head injuries when six intruders broke into his home and kicked him around the head. He now has memory blackouts and other medical problems.
"I need operations and that's been delayed, so I've come to London to see if I can get better help and support that way," he says. "But it's been hard trying to get to grips with London ways and how big it is and how stretched all the authorities are.
"I've been trying to sort out benefits, but they're just sending me from here to there, all the different boroughs, it's hard to grasp."
Inside his tent, John has some cardboard to insulate him from the cold pavement, his rucksack of belongings and a bible, which he says he uses to pray twice a day.
Keen to keep busy, he tries to spend as much time as possible out of his tent.
A qualified horticulturist, he wants to set up his own landscape gardening business in the capital and says benefit payments will be a short stop-gap to help him back into work.
"As soon as I find myself the appropriate job then I'll be away, I'll be housed, because I know my trades carry good pay," he says.
But even if he can access welfare support, it is likely to be at least five weeks before any payments come through.
In the meantime John believes the tent is a better option than sleeping on the pavement.
"I think it is far better to have a tent than to see people drunk lying in the street," he says. "It's not such a heavy burden on the eyes of the public. It does show the public we're at least trying to live in a dignified way."
Marc
Just metres away, Marc, who wears a hoodie unzipped in the hot weather, describes how he came to be homeless.
The 44-year-old set up camp a month ago and was given his tent by a passing stranger after the icily cold spell earlier in the year. He has been sleeping rough in the capital for the past year.
"I was in rehab in Bournemouth and things finished there," he says. "I graduated, but there wasn't much move-on, so I came back to London.
"I'm from London and I ended up on the streets. I haven't had a permanent home for years, it's not easy to get a place."
Asked what he has inside his tent, he says: "Just a sleeping bag and a bag to put my sleeping bag in. That's it – and a paper, The Metro. I spend a lot of time sleeping and doing crosswords."
After rehab, there was little follow-up housing support and Marc says he has re-acquired a drug habit since being back on the streets, but using methadone rather than illegal substances.
"I can stop taking the drugs," he tells HuffPost UK. "It's only when I'm out here. I just need stable accommodation."
He has lived a transitory life since family problems led him into homelessness aged 19 and has noticed a change in the attitude of the public towards rough sleepers.
"I would say people are sick of us," he says. "You can see it in their faces, they are sick of people out on the streets. A lot more should be done to tackle the issue – but not sticking us in those dead-end hostels."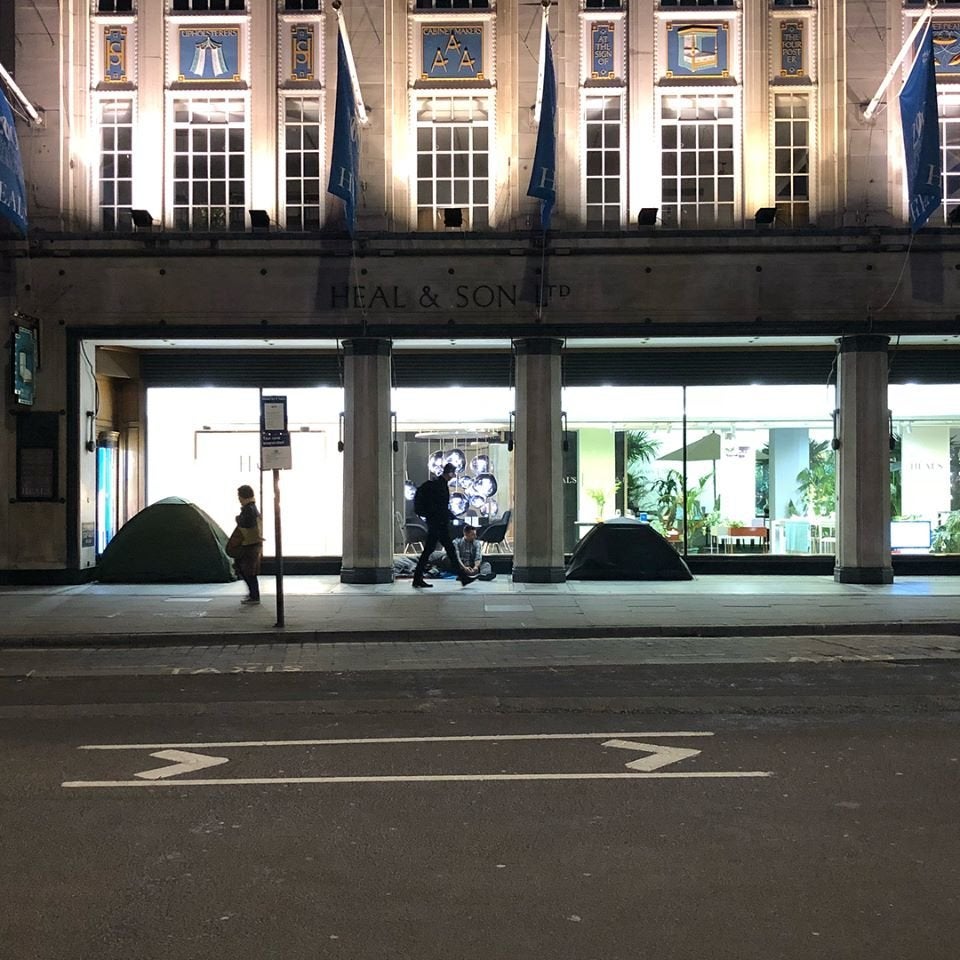 Paul
His friend, Big Issue seller Paul Winslad, 51, has been living in his tent for five or six weeks. He believes changes in benefits and support structures over his 15 years spent on and off the streets has made life tougher for people sleeping rough.
"Years ago, you could get a crisis loan," he says. "You can't get a crisis loan now.
"To make a fresh benefit claim you've got to do it over the phone. What happens if you don't have a phone, you can't make a claim.
"Then you cause crime because you have to eat. That's why people go to jail, because they're not eating and they've got nowhere to sleep."
For a year-and-a-half, Paul has been selling the Big Issue, but says the move towards a "cashless society" is starting to impact on his trade. "People ask if I have a card reader. I say I don't even have a home, never mind a card reader. So for me, I am struggling more and more," he says.
The risks of living on the streets are well documented, with the average age of death for male rough sleepers just 47.
While living in a tent may offer a thin layer of protection and privacy compared to sleeping out on the street, charities highlight that it can leave people invisible to outreach workers, particularly in more rural locations.
In that time it has recorded 138 deaths, including six people who were reportedly living in tents, some pitched in the snow.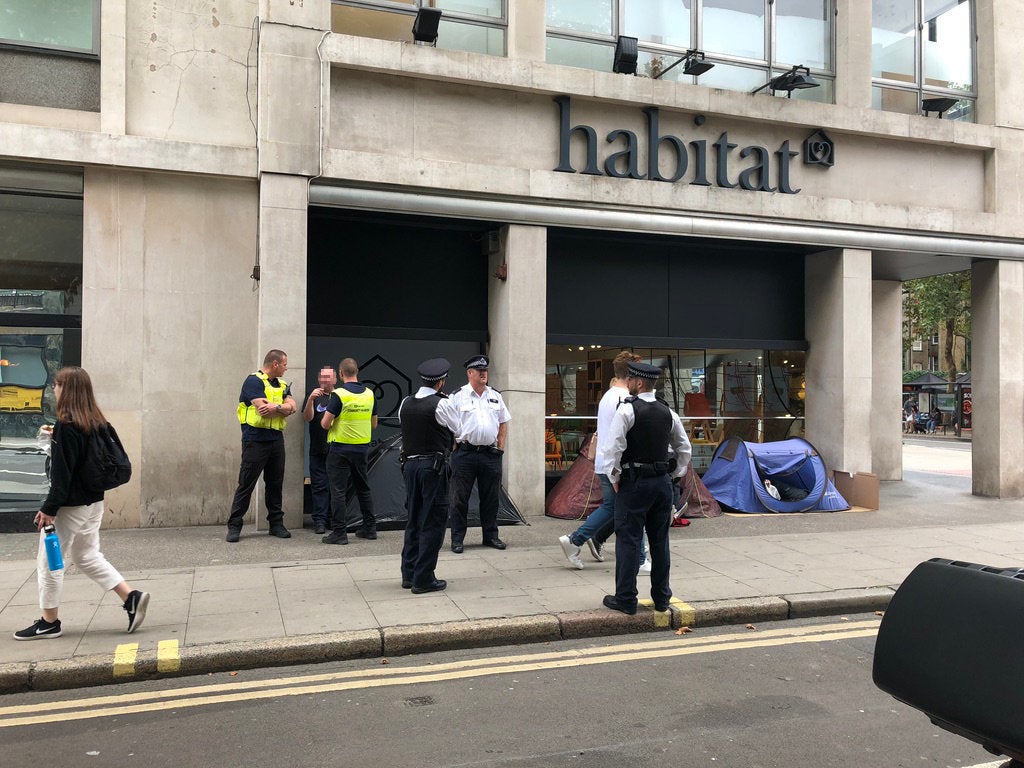 Outreach workers, funded by the local authority Camden Council, carry out daily patrols to check on the wellbeing of rough sleepers on Tottenham Court Road and try to help them access support.
Connor, a member of the Safer Streets Team and a former police officer, says he hears many reasons for people being homeless.
"Relationship breakdown, that's quite common," he said. "And there are a lot of prison releases where there is a breakdown between people being released from prison and actually having some support services set up within the community."
PC Dave Cooper, of Camden Police, who has patrolled the area for the last seven years, says there are also fewer officers for this type of community policing than a decade ago.
"It's important that people like me and my colleagues are on the streets every day because we get to know the community, but we don't really do it anymore," he said. "Because of cutbacks there's not so many of us about and we're the eyes and ears of the police.
"The problems with housing aren't going to get any easier, not unless serious money is spent on lots of different things, not just policing but housing as well."

Charities Demand Action
Homeless charities have called on the government to take urgent action to tackle the soaring rates of rough sleeping.
National charity Crisis commissioned the research that found 9,100 homeless people in Britain are now sleeping in tents, cars, trains and buses. It has warned the figure is forecast to rise to 13,400 in the next 10 years if nothing is done.
Matt Downie, director of policy and external affairs at Crisis, said: "Across the country people are struggling to keep their heads above water in large part because of cuts to benefits and a lack of genuinely affordable homes."
Meanwhile trade groups representing businesses on Tottenham Court Road said retailers also needed support to handle the increase in rough sleeping – saying it has noticed a "particular increase in the number of tents being used for shelter".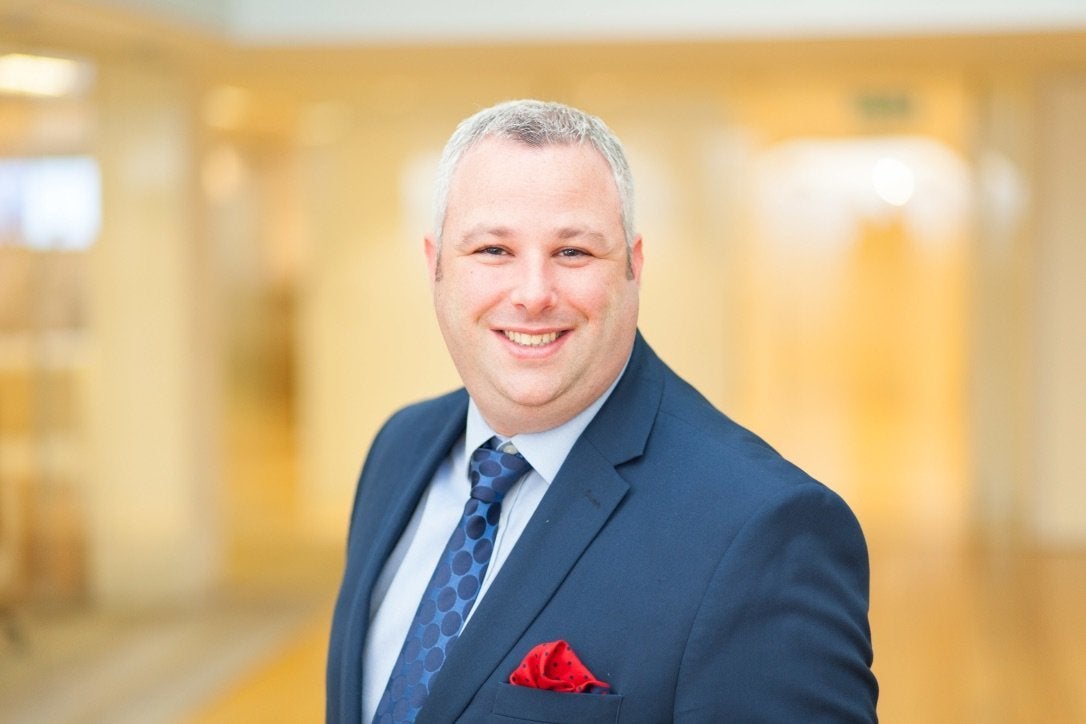 Lee Lyons, chief operating officer of The Fitzrovia Partnership, a business improvement district (BID) working with local traders in the area, said rising homelessness is putting pressure on retailers.
"Obviously, we have great sympathy for those who have fallen on hard times and the priority is to support homeless people as best we can," he said.
"At the same time, we also have a duty to help local businesses who are affected if there's an increase in anti-social behaviour or organised crime.
"So we're monitoring the situation closely and working with the police and local authorities to ensure that we are doing everything we can to make sure that it doesn't become a major issue for local businesses that are already working really hard to deal with rising rates and rents and all the other challenges that businesses face these days."
The government says it is investing more than £1.2 billion to tackle all forms of homelessness and rough sleeping has been given an increasingly prominent place in policy in the last year.
But housing and communities secretary James Brokenshire quickly conceded much of the cash had been "re-prioritised" from existing budgets and homeless organisations urged the government to go further and look to tackle the root causes of homelessness, including targeted investment in new homes.
This week the Ministry of Housing, Communities and Local Government announced another £34m in 2019-20 for councils in areas with the highest numbers living on the streets.
Among those set to receive cash are 22 local authorities in London, who will collectively be given £12.3m, Sheffield £363,000, Thanet £367,000 and Bournemouth £387,000.
The government says the money will fund ongoing initiatives, such as dedicated support teams and securing emergency bed spaces.
Communities secretary Brokenshire, said: "Our Rough Sleeping Strategy set out the blueprint to end rough sleeping by 2027. Now, we are vigorously taking the steps to make that happen.
"The funding through our Rough Sleeping Initiative is already making a real difference in helping support those off the streets into services and accommodation this year.
"But there is still work to do and that's why we are supporting these areas with further funding to ensure progress continues to be made and vulnerable people are supported into services and accommodation."
Habitat did not wish to comment for this story.
* John's name has been changed to protect his privacy.
FACTFILE: The people who have died sleeping rough in tents since October 2017

LINDY LOUISE PRING, 32

Lindy was found dead in Cardiff in November 2017. She was living in a tent with her partner Michael and he found her dead in the tent. She had chronic obstructive pulmonary disease.

NEIL MARTIN, 49

Neil was found dead in his tent in a carpark in Maidstone, Kent. He had suffered a stroke years ago and used a stick to walk. His body was found on January 2 this year as the UK was in the midst of extremely cold weather

STEVE, AGE UNKNOWN

Steve was found dead on the streets at a derelict plot of land in Dudley in the West Midlands in January 2018. He had been sleeping in a tent at the site for several weeks. Local MP, Ian Austin, said: "It's a scandal that homeless people are dying on the streets in Britain."

BEN, 53

Ben died in his tent in Retford, Nottinghamshire, in freezing weather conditions on February 27 this year. He was 53 and had only recently been discharged from hospital after being treated for pneumonia.

DAN GREENWOOD, IN HIS 30s

Dan was reportedly found deceased in a tent on Swindon College's campus in April this year.

UNKNOWN MAN, 48

The 48-year-old was found dead in a tent in Northampton on July 7, 2018. The suspected cause of death was internal bleeding.

Source: The Bureau of Investigative Journalism

To report a rough sleeper call 0300 500 0914 or visit Streetlink