A 45-year-old is telling men they're never too old to get into shape after he transformed his physique in just 12 weeks.
Dad-of-three Ben Jackson halved his body fat after overhauling his diet and fitness regime for three months and says he now feels better than ever.
"Many 45+ males might think that when they've hit middle age, it's too late to embark on a fitness journey because their body is out of shape or they don't have the same stamina as they did in their 20's," he said.
"I hope the results inspire other middle-aged blokes that they can still reinvent themselves physically and mentally regardless of their age.
"I've got loads more energy to play with the kids and my wife's not complaining either."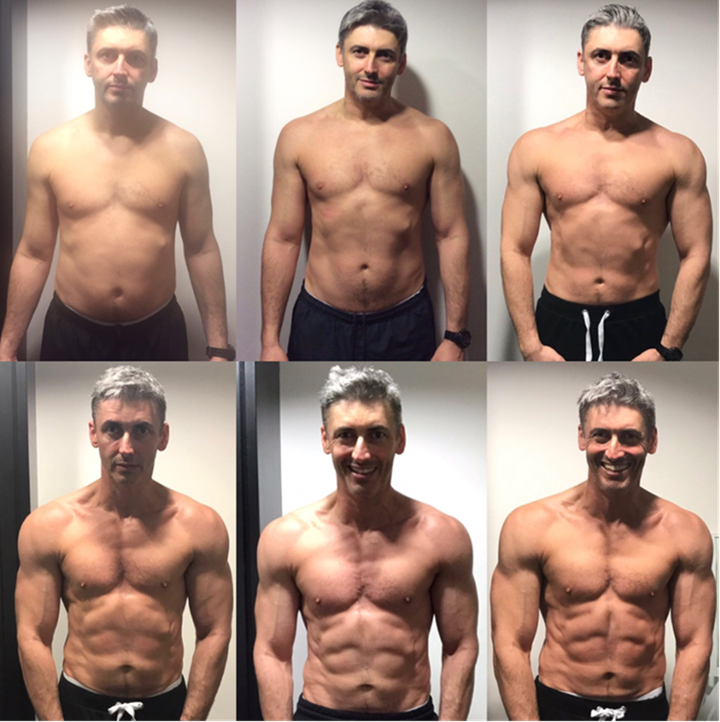 Jackson followed a strict nutrition and training plan and took supplements from the sports-nutrition company Myprotein to support his transformation, going from 13.6 stone to 12.4 stone.
He hit the gym five times per week and his gruelling workouts with a personal trainer included deadlifts, pull ups and bench presses.
He steered clear of alcohol and swapped his usual diet of processed food to six smaller meals per day.
A typical day would include eggs and avocado for breakfast, followed by grilled chicken or fish with veg throughout the day, plus protein shakes for snacks.
"When I started the programme I was slightly overweight to say the least and I just wanted to get back to a good level of fitness," he said.
"My initial thoughts were 'what have I done here'."
Despite finding the programme difficult initially, Jackson, who works as a concrete tradesman, soon embraced his new lifestyle.
"As the weeks progressed, my energy levels noticeably increased. I feel fitter, brighter, mentally and physically," he said.
"I've been sleeping much, much better, I've got more patience with my children and problems at work don't seem to get on top of me so much. I'm a happier person."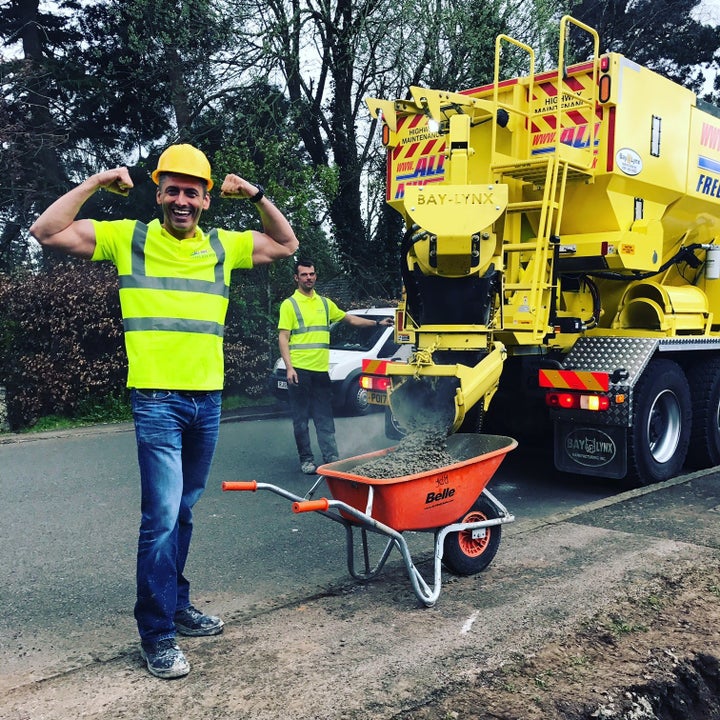 Personal trainer Tom Pitfield, from Cheshire's Hale Country Club, said that he has observed a growing number of middle-aged men looking to overhaul their health.
"Ben is a great example of how age should not be a limitation when it comes to setting new fitness goals. Middle-aged males generally have a more stable lifestyle in comparison to their 20-year-old counterparts, so they have the time and disposable income to invest in themselves," he said.
"It really just comes down to the mindset and the misconception that when we hit middle-age our bodies cease up."
You can find out more about Ben Jackson's training here.