Sadly for the prime minister, that's where the good news ends.
His hopes that the King's Speech would re-boot his fading premiership quickly turned to dust when it was met with general indifference from both his party and the public.
And that was before Suella Braverman mounted a one-woman campaign to provoke a Tory civil war while undermining the prime minister's authority.
In the past week, she has angered her ministerial colleagues by describing homelessness as "a lifestyle choice" and undermined the PM by publishing an incendiary article in The Times without his approval.
In it, the home secretary accused the police of having a left-wing bias, turning up the political temperature further ahead of Saturday's pro-Palestine march through the centre of London.
It means that Sunak is spending this weekend trying to decide whether or not to sack his maverick home secretary in a reshuffle which may now take place as soon as Monday.
Failing to do so will make him look weak and indecisive, while getting rid of her will further inflame his right-wing critics on the Tory backbenches.
"The sooner it's over the better," said one senior Conservative MP who wants Braverman booted out of the cabinet.
"She is trying to go over the top to make it more difficult for him to do it because it looks like he's buckling to press and Labour pressure."
One former cabinet minister said: "She's backed Sunak into a corner now.
"If she was sacked today and Saturday's march turns into a riot, then she's proved right. She's out-manoeuvred them and is now in pole position."
One veteran backbencher added: "It's really all about Suella's leadership ambitions. People do understand what she's up to and I think they find it very depressing."
Others think Sunak has played into Braverman's hands by talking up the prospects of trouble at Saturday's march without actually doing anything to stop it.
Instead, the PM hauled Metropolitan Police commissioner Mark Rowley into No.10, only to be told that the force were allowing the demo to go ahead.
"He should never have fuelled that story," one MP said. "People are allowed to protest in the UK, but it has to be peaceful and within the law.
"I don't know what they thought they were doing getting involved in it. If they wanted to ban it, parliament could have passed a one-line bill this week.
"It's highlighted again the fact that No.10 are politically inept."
Sunak is not helped by the fact that so many of his own MPs remain loyal to his predecessors.
Boris Johnson and his supporters - including the seemingly ubiquitous Nadine Dorries - revel in their ability to make trouble for the PM, while Liz Truss rarely misses an opportunity to criticise the government.
One MP said: "He's got a war on two fronts - a pincer movement trying to take him down.
"There's the Truss and Boris teams that are bitter and twisted, and you've got those trying to blow up the whole thing for Suella so they can recreate the party in their own image, which is not electable.
"I think it's completely unfair on the PM and unfair on the country because they should be focusing on the day job and they're not. The country deserves better."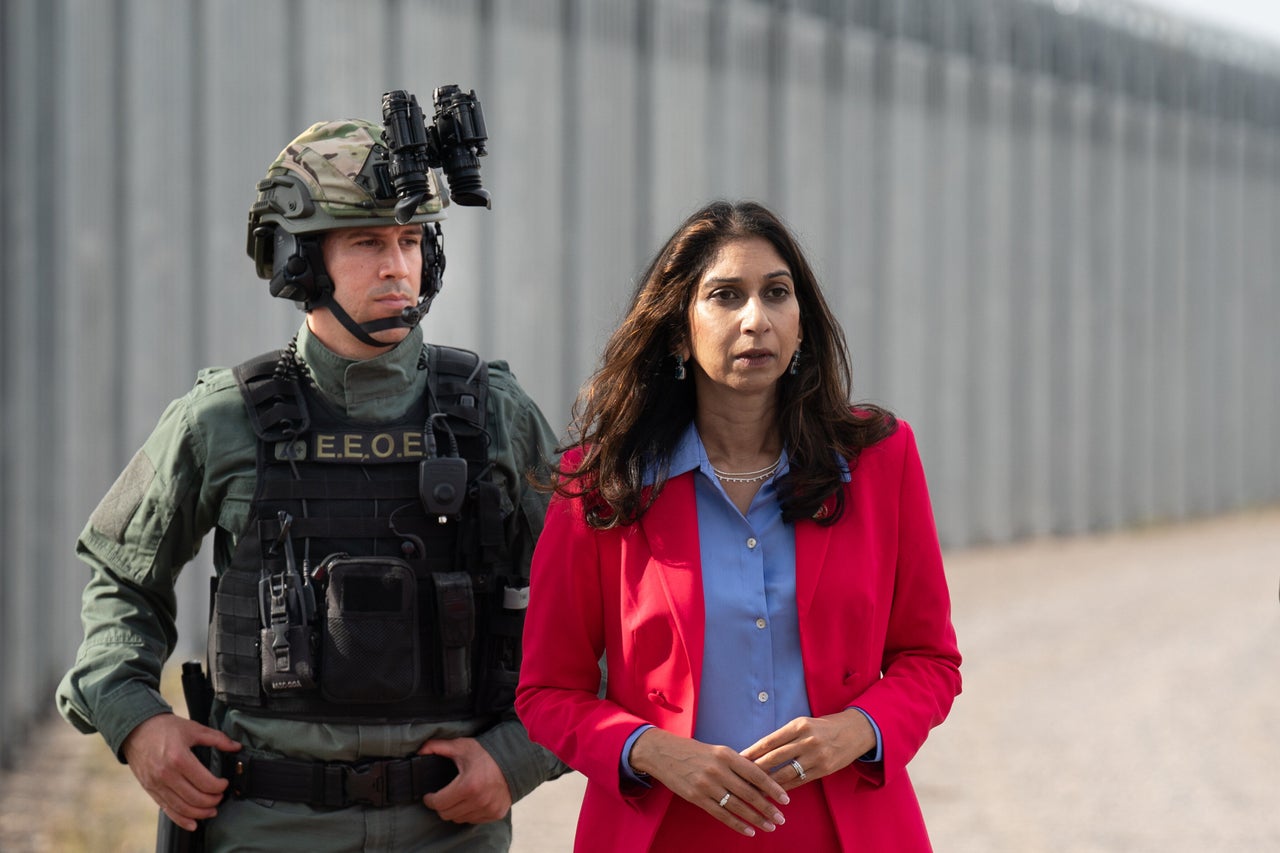 But others believe the King's Speech last Tuesday, which was billed as the latest chance for Sunak to get back on the front foot, was yet another wasted opportunity.
It contained no surprises, focusing instead on pre-announced measures unlikely to excite a sceptical electorate.
"The King's Speech was uninspiring and that has woken a lot of people up to the reality of where we are," one former minister told HuffPost UK.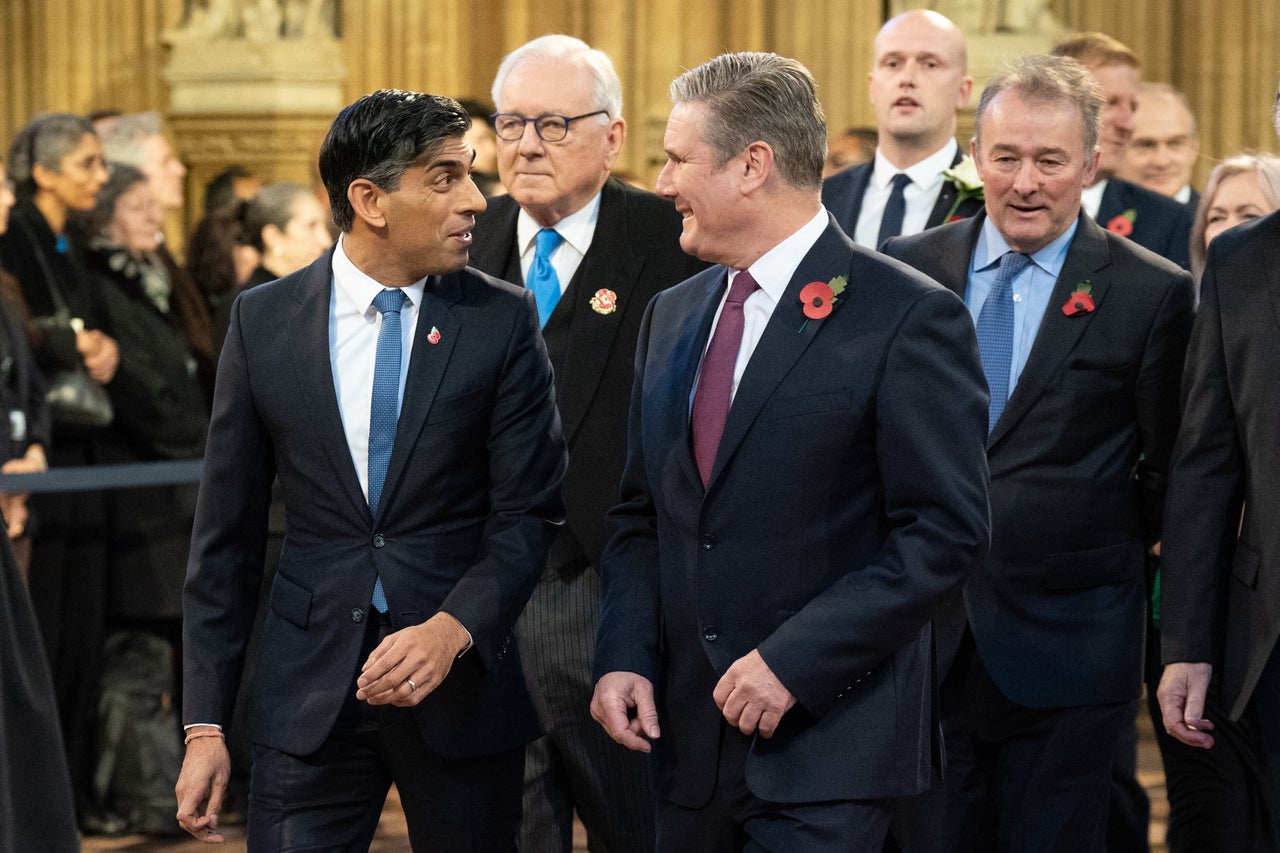 The autumn statement later this month is seen by many Tories as the PM and chancellor's last chance to change the political weather by unveiling some voter-friendly tax cuts.
But one Conservative MP said even that may not be enough to save Sunak.
He said: "Thirty years ago, Labour lost the election by saying they would put up taxes. But I don't think tax is as emotive a subject as it was. It is with many of my colleagues, but not with voters."
The clock is now ticking on what is likely to be Sunak's final 12 months in power.
The choice before him is relatively straightforward. Does he use that time merely surviving or by trying to implement changes to the country which will long outlast his time in office.
His decision on what to do about Suella Braverman will go a long way to telling us which path he's chosen to take.