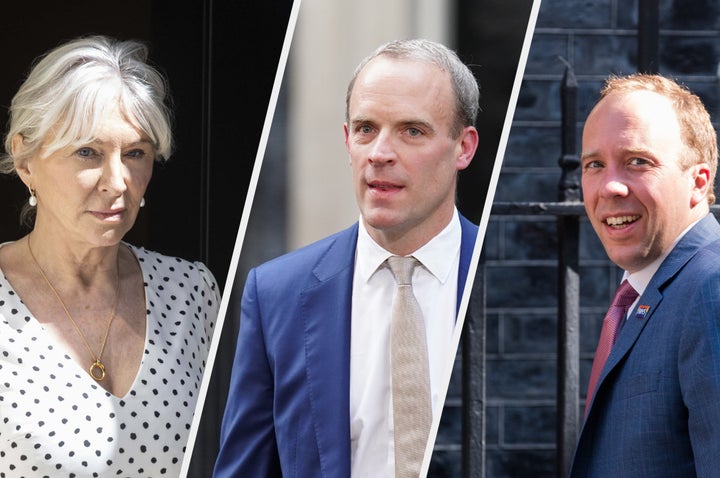 "I have become increasingly concerned over the last few years about the pressure the job has placed on my young family," said the former deputy prime minister, who quit as justice secretary last month following an investigation into bullying allegations.
Shortly afterwards, it was confirmed that Ludlow MP Philip Dunne had become the 39th Conservative to announce that this parliament will be their last.
The bad news for Tory bosses is that many more are set to join them before the country next goes to the polls.
With the opinion polls consistently pointing to a Labour victory in 2024, the expectation is that increasing numbers of Conservatives will conclude that their personal interests are best served outside parliament.
"I think you're probably looking at 60 Tory MPs standing down at the next election," one former minister told HuffPost UK.
That is a major headache for Conservative Campaign Headquarters (CCHQ), who need to vet and then select potential replacements for every one of them over the next few months.
The mass exodus will also inevitably deprive the Tories of many experienced campaigners and Commons performers, thereby making the party's fightback all the more difficult.
One backbencher said: "That might not be too much of a problem if we come back with 250 MPs next time round.
"But if we're down to 150, it means we're going to have a pretty high number of first-time MPs and nutters."
For now at least, the Tory exodus from parliament remains a trickle. But as the next election hoves into view, the expectation at Westminster is that it could very well turn into a flood.