Fortnite is now available to download and play on Android, although actually doing that is going to be a little harder than you might think.
For starters it's currently an exclusive on Samsung's current flagship range of smartphones. For everyone else playing it will be a matter of signing up to the public beta for Android and waiting.
Then there's the small matter that it's not available via the Google Play Store at all, instead forcing users to download the game and install it direct from Epic Games' own website.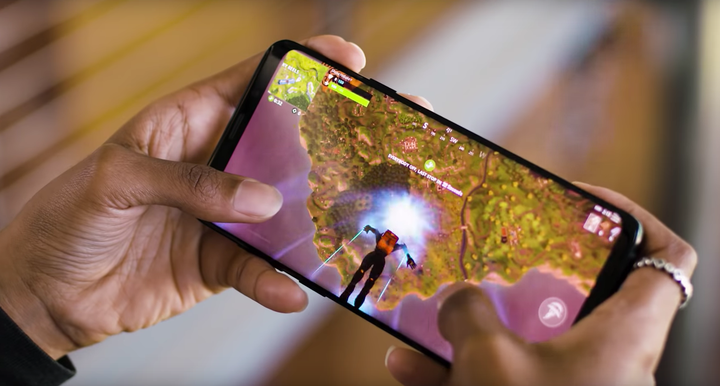 If Fortnite's iPhone beta was anything to go on though it's unlikely that you'll be left waiting long before getting your invite to the beta.
How to install Fortnite on Android (Samsung phones)
If you have own any of the following then you're in luck, you can start playing Fortnite straight away. Thanks to Samsung's exclusive partnership with the new Galaxy Note9, Samsung smartphones are getting a head start over the rest of us.
Simply head to either Epic's website or the Samsung Game Store on your device and you should be able to download the game straight away.
Compatible phones: Samsung Galaxy: S7 / S7 Edge , S8 / S8+, S9 / S9+, Note 8, Note 9, Tab S3, Tab S4.
How to install Fortnite on Android (non-Samsung phones)
If you don't have one of those Samsung phones then this is where things get a little trickier. Firstly you'll need to check if your Android phone is compatible (see below) and then if it is you'll need to sign up to Fortnite's Android Beta.
This is easy enough, simply head here and enter your email address. If you're lucky you'll get an email asking if you'd like to pre-download the beta ahead of getting an actual invite.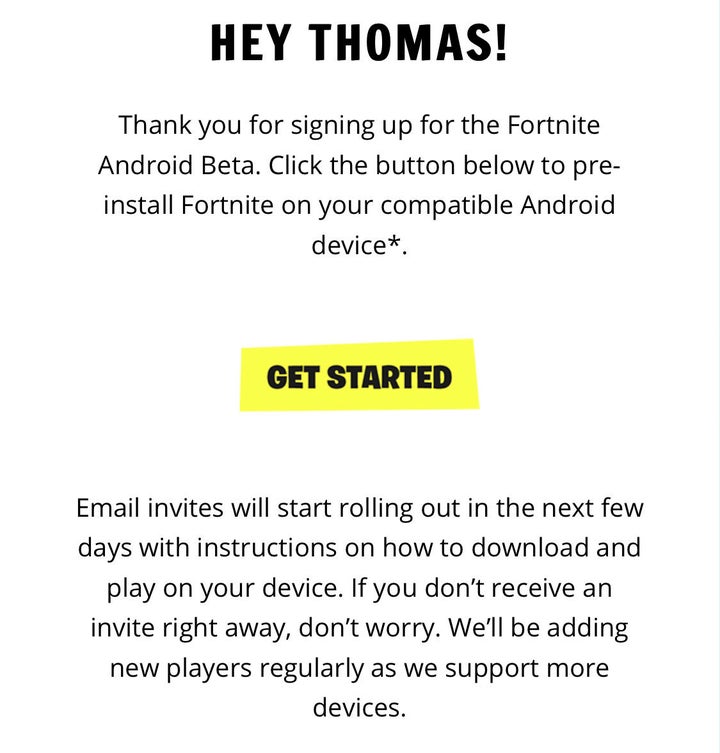 Once you tap on the link you'll be asked to download the installer apk to your phone. You might see a popup asking you to go into Settings and give your phone permission to install something that isn't from the Google Play Store.
Simply accept and the installer will appear: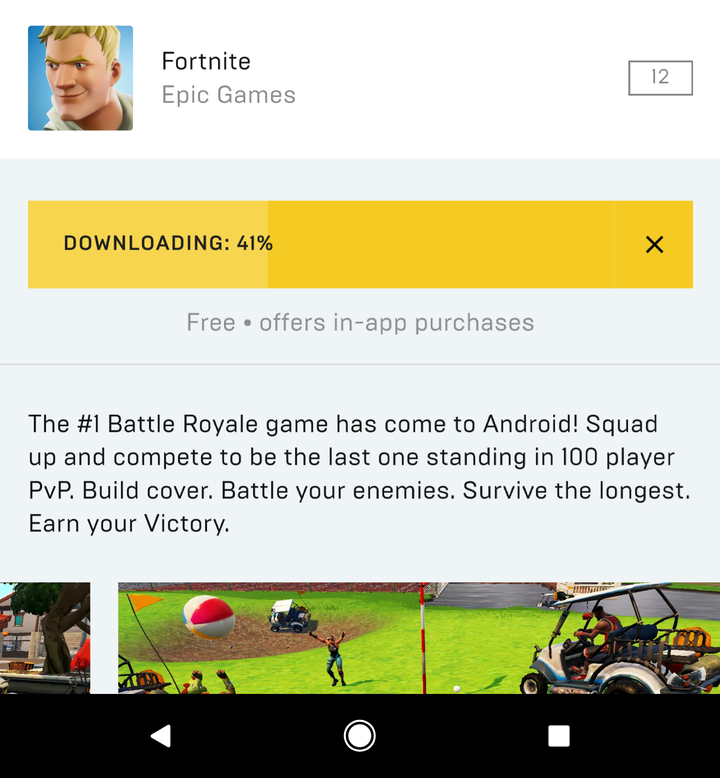 Once it has downloaded the game you'll then probably get another popup and be forced to go into Settings where you can give it permission to open the game. Simply accept and finally Fortnite should open.
Now the game will start downloading properly, and be prepared it's over 1GB in size so make sure you're doing it over WiFi.
Once everything is downloaded it'll optimise to your Android phone and load up the main menu where you'll need to create an Epic Games account or sign in with any other console accounts.
Google: Pixel / Pixel XL, Pixel 2 / Pixel 2 XL

Asus: ROG Phone, Zenfone 4 Pro, 5Z, V

Essential: PH-1

Huawei: Honor 10, Honor Play, Mate 10 / Pro, Mate RS, Nova 3, P20 / Pro, V10

LG: G5, G6, G7 ThinQ, V20, V30 / V30+

Nokia: 8

OnePlus: 5 / 5T, 6

Razer: Phone

Xiaomi: Blackshark, Mi 5 / 5S / 5S Plus, 6 / 6 Plus, Mi 8 / 8 Explorer / 8SE, Mi Mix, Mi Mix 2, Mi Mix 2S, Mi Note 2

ZTE: Axon 7 / 7s, Axon M, Nubia / Z17 / Z17s, Nubia Z11
Once you're on the waiting list all you have to do is wait for that fateful email telling you that you've been successfully signed up.