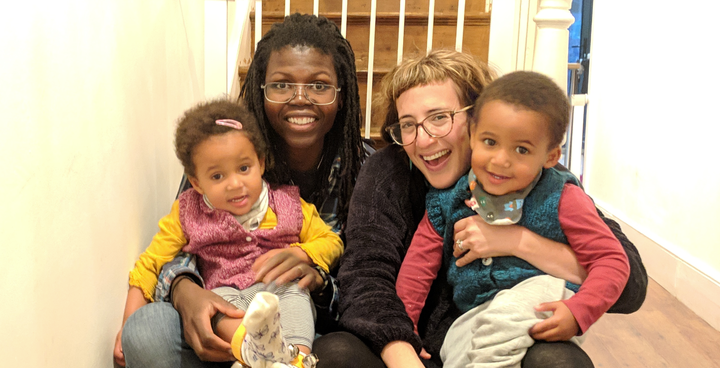 Deciding you're going to have a baby with your partner throws up a load of new decisions: when are you going to start trying? What will you name the baby? Will you take shared parental leave? Can you afford it? But there's one question only same-sex couples have to discuss: who is going to carry the baby?
"I have always had a strong urge to experience pregnancy," says Leah Anidi-Ryz, who has two-year-old twins, Jacob and Ruby, with her wife Enor.
From the outset, the couple knew Leah would have the pregnancy. Enor had no desire to carry a child and when it came to it, they used Leah's eggs and a donor sperm. "I respected Enor's feelings about not wanting to carry," says Leah. "Though, I never felt any pressure from her to do so – I know she'd have been just as happy to adopt, should I have decided not to carry."
There's so much expectation surrounding women's "desire" to get pregnant, says the couple, when in reality not everyone always has the urge to do so.
"People still don't get why Enor didn't want to or they constantly suggest that she might want to carry the next one," says Leah. "But it's not their life. You shouldn't take anyone else's feelings into consideration but both of your own."
Enor always knew she wanted a family and didn't mind how it happened, as long as she didn't have to be pregnant herself. "In hindsight, I see it as a blessing that Leah was always willing to carry," she says. "It was an amazing experience, watching our two little ones grow inside of her."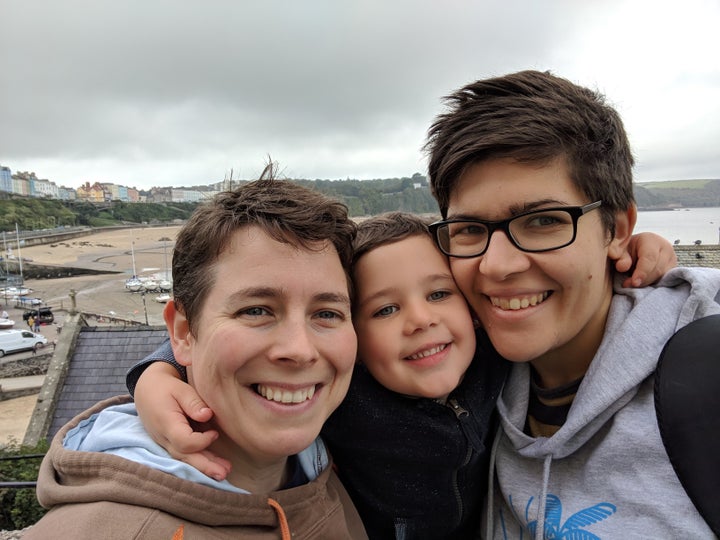 For Kate, 31, and Sharon, 36, from Brighton, the decision was an easy one. "I don't think I was as intimidated by the physical process of pregnancy as much as Sharon was," says Kate, who is also younger than Sharon by five years.
As soon as the couple decided they wanted kids, they agreed Kate would carry the babies. As with Enor, it wasn't because Sharon wasn't maternal – with younger nieces and nephews and plenty of friends with children, she had always been that 'aunt' figure, and naturally wanted her own children.
Kate was the complete opposite. "Whilst I wasn't anti-children, I prioritised getting a dog first when we moved in together," she says. "Then, one day, my body just changed and I suddenly had the urge to have children."
While she was still in her 20s, she and Sharon has been together for some time: "The desire to have children became the most important thing for me. For us, it was an easy decision once the time was right."
Kate was glad she waited for her body to tell her she was ready – "I felt like I was growing this wonderful gift for my wife" – and Sharon was also excited.
"The past years of playing sport had not done any favours for my body so the thought of then growing a baby (and giving birth) sent chills down my spine," she says. "It was the perfect setup – I was happy keeping my pregnant wife calm and fed!" Sharon was much better than she would've been at researching donors, says Kate – as well as nursery furniture for their son, nicknamed T.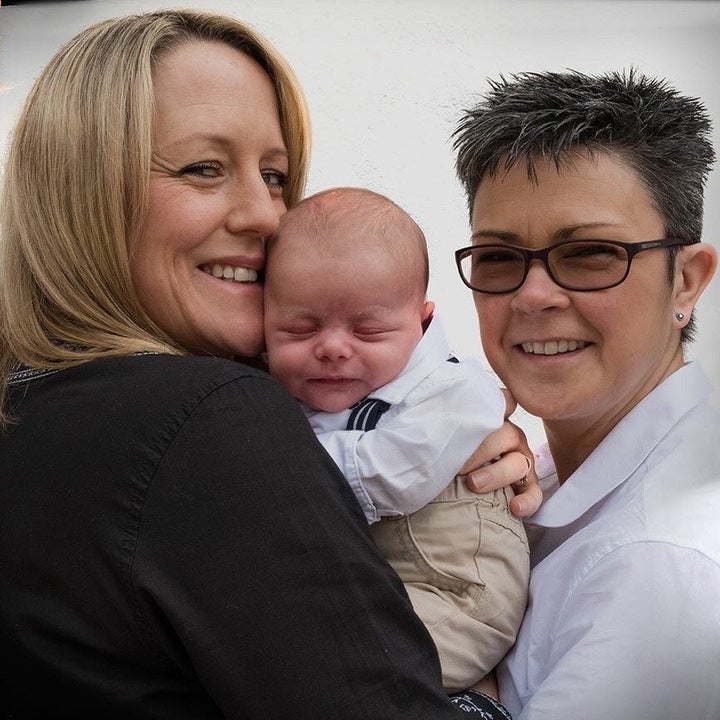 For Mandy McBain, 51, and her wife Sherry, 39, the decision of who was going to carry was based on their ages, as well as Mandy's multiple sclerosis. The couple, who live in Southampton and have been together for four years, are mums to eight-month-old Harrison.
As well as her MS, Mandy says she had no real desire to carry a child. "I was still able to bond with my baby through pregnancy by listening to his heartbeat through the heart monitor. And I talked to him throughout the pregnancy."
To other same-sex couples deciding who will be pregnant, Mandy advises women to talk to each other a lot and be sure it's both what you want. "Do your research," she adds. "And if you are not sure, don't do it. Try a different route."