Girls are turning away from careers in science, technology, engineering, and mathematics (STEM) due to perceptions that the jobs lack creativity and the subjects are too difficult to learn, according to a survey from Accenture.
The survey of 5,000 young people, parents and teachers in the UK found that almost half (48%) of the boys felt confident in their ability to excel at STEM subjects, but less than one-third (29%) of girls felt the same way.
The research also found gender biases in parents' and teachers' attitudes towards STEM. Half of parents and two-thirds of teachers surveyed admitted to believing stereotypes about girls and boys in relation to STEM. Four in 10 teachers said they believe gender biases around STEM have already been established in children by the end of primary school.
"There is no single magic bullet that is going to fix the problem, but there are a number of approaches that can be taken to encourage more girls into STEM," said Debbie Forster, CEO at the Tech Talent Charter, a collective working to change the gender skills gap.
Here are some practical thing parents can do to help inspire their daughters to branch out into STEM subjects.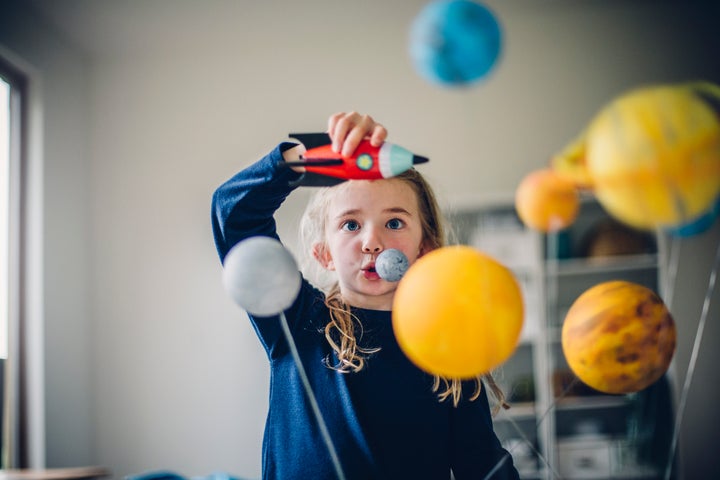 1. Don't just rely on school.
Schools are busy places, often with large class sizes and a huge pressure on teachers to prepare students for written examinations. Ellie Overland, senior lecturer in Computing Education at Manchester Metropolitan University, said the joy and excitement of practical learning is often not fully realised in the classroom, leading to STEM subjects being seen as 'dull and boring'. "There is lots of fun to be had outside of school: local science museum events, STEM festivals, maths challenges and code clubs are increasing in popularity and can easily be found in your local area through online searches," she said.
The British Science Association (BSA) suggests parents look into the Stemettes, an organisation which encourages the next generation of girls to get into STEM. They have resources specifically aimed at parents, which will help them get their children attending public events, going on an industry visit, or joining a Stemillions club, which are run by young women. Parents could also enrol their children in their local Girl Guide/Brownies group, as they're great for giving young people confidence and now do loads of badges related to science, e.g. Science Investigator Badge.
2. Do DIY experiments at home.
As well as finding local events and clubs your kids can attend, Overland suggested trying experiments at home. YouTube is full of experiments that can be done using everyday household items - but beware of anything that 'promises large explosions'! "My daughter was really into making slime," said Overland. "She experimented with different ratios of ingredients, how long it would stay in different shapes, how far could it stretch, could it ever dry and turn into a solid? She spent hours carrying out a range of scientific investigations without even realising it."
You could also do this away from the computer. The BSA suggests building at home with scrap cardboard, recycling materials and empty containers. "Construction toys and logic puzzles are important for developing skills such as spacial ability and can support girls' interest in science and engineering," they said.
3. Find real people to inspire girls.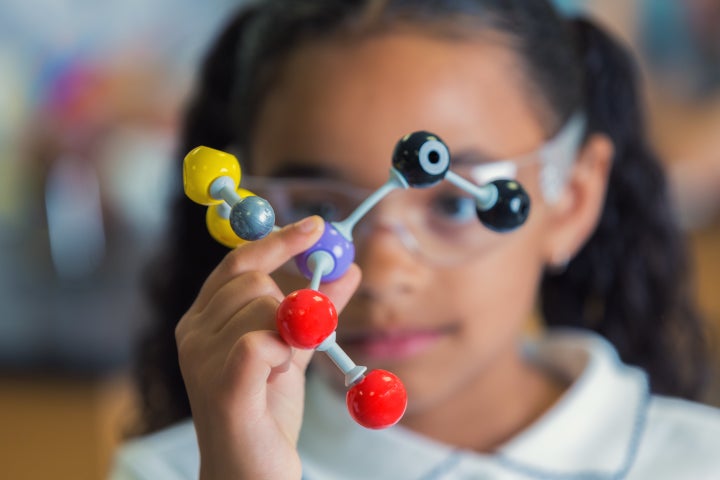 If you do know a woman in STEM, get them to talk about what they do. Katie Taylor, 30, from Lancashire, works in training and education within the manufacturing and engineering sectors, "It's amazing to see a girl's eyes widen when they realise the lady showing her how to use equipment that builds aeroplanes is actually the manager of everyone else in the room, knows the most and loves her work. Visibility of that is vital," she said.
4. Challenge stereotypes.
A lot of the problem of getting more girls into STEM starts with gender stereotypes, according to Dr Annabel Latham, senior lecturer in the School of Computing, Mathematics and Digital Technology at Manchester Metropolitan University. "Many girls (including my own daughter) gravitate towards finding their identity based on messages from media, friends, school teachers, family," she said. "So while I don't think we should challenge girls in what they want to do, we can certainly add in positive messages and I think these can start quite early."
For example, if you and your daughter see situations where men are shown as representatives of jobs in STEM - whether in an advert or in a TV programme - try to quash this stereotype and discuss how more women are doing these jobs now too.
5. Ask your daughter questions.
Questions are a great way to start people thinking about the importance of technology, Dr Latham explained: "Ask small children (and older ones) about how they think things work – the iPad, the TV, Netflix – how does it know what things you like to watch? Why do you like that game and not the other one – what would you do differently? How do you think we will watch TV in the future? Questions can stimulate interest in STEM and also the idea of having a stake in the future."
Sarah Myers, regional network lead at STEM Learning, a career support provider, agreed and said this is a great way to get your child into problem solving, "This and creativity are crucial skills for every STEM job," she explained. "Whether it's finding a solution to the current plastic crisis or developing innovative methods of ensuring people around the world have access to clean water, creative solutions are paramount."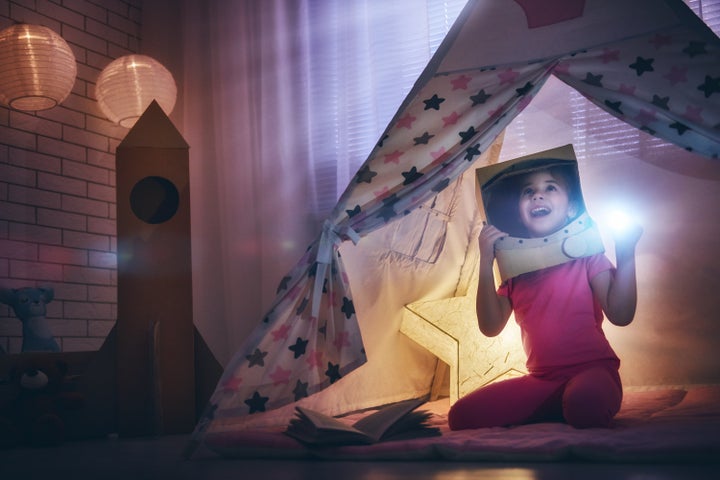 6. Show her what she could study.
Sarah Shaw, from WISE campaign, which encourages people in business, industry and education to increase the participation of women in STEM, said some girls won't be aware of all the areas of study STEM subjects come under, (and you may not be either), so it's important to let them know how broad the opportunities are. Some lesser known areas include: geology, acoustics, robotics, marine biology, meteorology, zoology, product design and satellite technology. Do your kids know what they are?
7. Build girls' confidence.
Forster said it is crucial for parents to ensure girls have the confidence to know that they can pursue a career in this field, "We have seen more and more research that shows even if a girl might show some interest in STEM, she will still often opt out because it is too 'hard' or she isn't going to be clever enough or good enough to succeed," she said. "People working with girls, whether teachers or parents, need to encourage more risk-taking and praise signs of tenacity. We need to help address girls' (and women's) fear of failure and see that making mistakes and 'fails' are a valuable part of the path to success in STEM."
Before You Go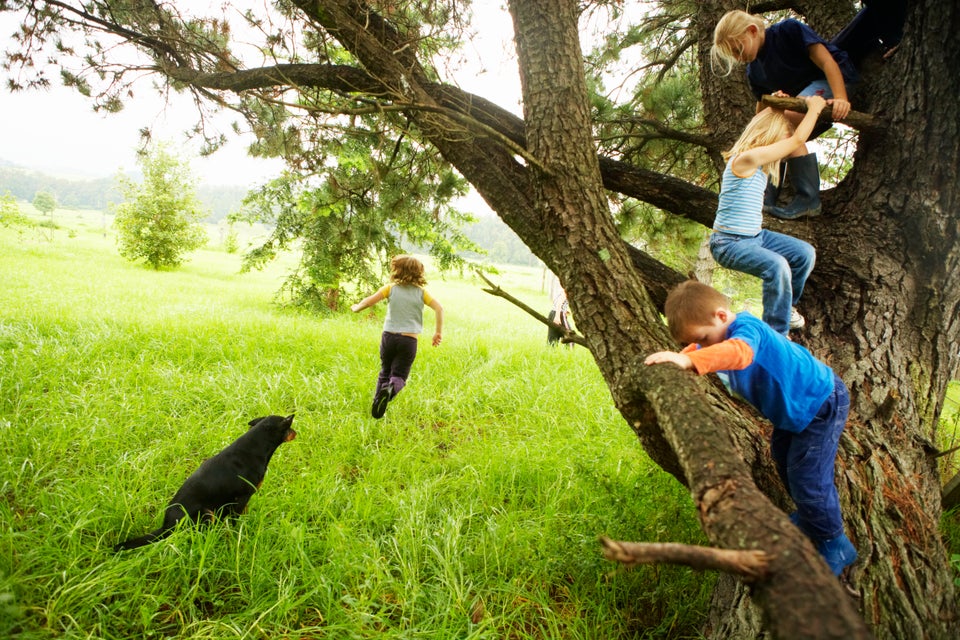 Yes, You CAN Make A Family Walk Fun