Jeremy Corbyn has said a leaked government document marked "official, sensitive" is "cold, hard evidence" that Boris Johnson is misleading people about his Brexit deal.
The Labour leader brandished the paper, titled Northern Ireland Protocol: Unfettered Access to the UK Internal Market, at a press conference in central London on Friday morning.
Johnson has said there would be no checks between Northern Ireland and Great Britain under the exit deal he agreed with the EU.
But Corbyn said the 15-page report written by the Treasury was proof this was "simply not true".
The document includes a breakdown of where the government believes there will be checks on goods moving east-west between GB and NI and west-east between NI and GB.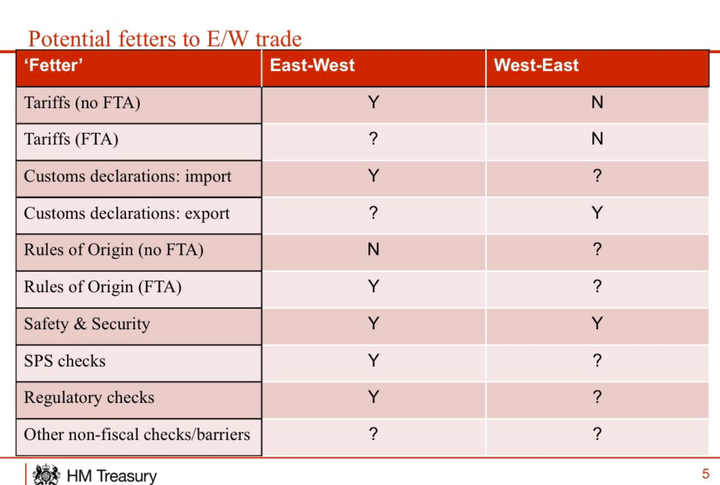 But the prime minister said voters should "believe" him when he says there will be no checks on goods.
"They should believe exactly what I say, which is that there will be no goods going from GB to NI or from NI to GB because we are going to come out of the EU whole and entire, and that was the objective that we secured," he said.
Corbyn said: "Johnson's deal will be disastrous for businesses and jobs all across the UK, and the government's confidential report confirms this,."
"This is cold, hard evidence that categorically shows the impact a damaging Brexit deal would have on large parts of our country.
"What we have here is a confidential report by Johnson's own government, marked 'official, sensitive', that exposes the falsehoods that Boris Johnson has been putting forward."
Corbyn said page nine of the report showed Johnson's Brexit deal would also have a "significant effect" on the economies of Scotland and Wales.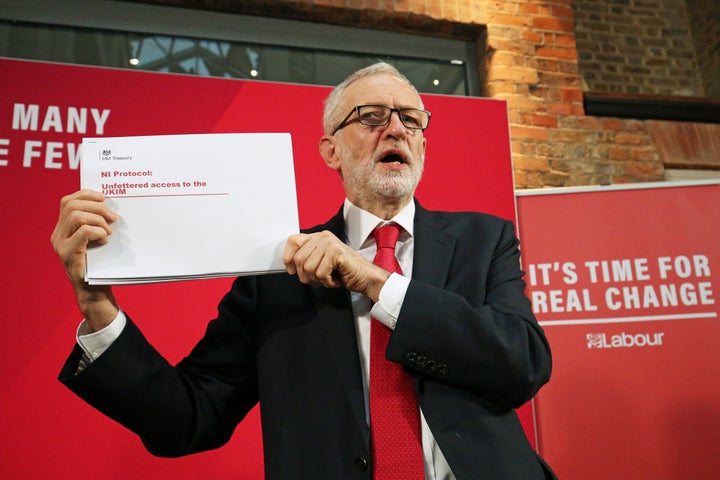 "There will be other secret reports like this one in every government department that reveal the disastrous impact of Johnson's damaging deal on the safety of the food you eat, on the rights you have at work, on the pollution in the air you breathe and on the jobs and industries that you work in," he said.
"Those reports exist but the government is hiding them from you because in this election the Conservatives want you to vote blind.
"Ask yourself: if they hid this report, what else are they hiding? How will they sell you out?"
It is the second time Corbyn has held a press conference to make public internal government documents which Labour claim prove the prime minister is misleading voters.
Earlier in the election campaign, Labour released a dossier that it said showed the NHS would be on the table in any post-Brexit trade deal between Johnson and Donald Trump.