Jeremy Corbyn will accuse the Tories of being responsible for a "crisis in our schools" as he addresses a teaching union.
The Labour leader will tell the National Union of Teachers (NUT) that the Government's push for academies and free schools would lead to the "asset -stripping of our education system".
Corbyn's speech at the NUT conference comes more than a decade after senior Labour figures stopped appearing regularly at the gathering following the hostile reception given to then-education secretary Baroness Estelle Morris, the Press Association reported.
The Government's plans to force all schools in England to turn into academies have come under fire from Labour, the unions and Conservatives in local government who will be stripped of the power to run schools in their areas.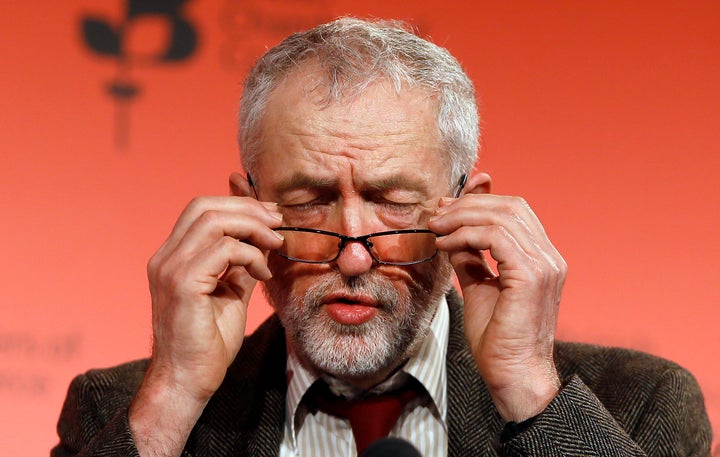 Corbyn will tell the NUT conference in Brighton: "George Osborne used the Budget to announce the forced academisation of all schools. This is an ideological attack on teachers and on local and parental accountability – an attack which was nowhere in their manifesto at the last general election.
"The Tories want to shut parents out of a say in how their children's schools are run. I want schools accountable to their parents and their communities - not to those pushing to be first in line for the asset-stripping of our education system."
He will add: "There is a crisis in our schools now ... Children are facing rising class sizes; there is a shortage of teachers, and parents already face a crisis in school places.
"The forced academisation will do nothing to address any of those problems. And yet £700 million will need to be found to fund this needless reorganisation... that fails to address a single issue that matters to teachers, parents or pupils.
"At the same time school budgets are being cut in real terms – for the first time since the mid-1990s. They have the wrong values and the wrong priorities."
Veteran left-winger Corbyn's appearance at the conference was not officially confirmed until his campaign team posted a note on Twitter, informing the account's more than 110,000 followers, just a few hours before the five-day event is due to officially open.
He is likely to be given a warmer welcome than Lady Morris, who was heckled and slow hand clapped by delegates in 2002 when she was the last Labour education secretary to speak at an NUT conference.
Afterwards she said: "If I told them that tomorrow was Sunday, I think they'd say it wasn't and pass a motion against it."
It resulted in the drying up of Labour speakers at the NUT conference, though they continued to speak at other teachers' union summits, including the NASUWT.
Corbyn will tell the trade unionists that Labour will work with them to halt the academies plan and acknowledge the pressures being placed on teachers.
"The pressure of work forced more teachers to quit last year than ever – over 50,000 – and the Government has now missed its trainee teacher recruitment targets for the last four years in a row," he will say.
"That has resulted in half a million children now in being taught in classes of over 31 in primary schools.
"One in four schools are increasing their use of supply teachers; one in six are using non-specialists to cover vacancies; and more than one in ten are resorting to using unqualified staff to teach lessons.
"Labour will work with you, with parents and pupils, with local authorities and with our communities to defend education and stop these plans for forced academisation."