Jeremy Corbyn's wife Laura Alvarez is listed to speak at a radical pan-European campaign group rally aimed at saving the EU from "disintegrating".
Alvarez, who is originally from Mexico and married the Labour leader in 2012, is noted for shunning the limelight and maintaining a low profile at Corbyn's side.
But it has emerged the human rights lawyer has a headline speaking slot at a DiEM25 movement event in Brussels on Monday entitled 'A Citizens Takeover Of The EU Institutions'.
DiEM25 (Democracy in Europe Movement 2025) is the brainchild of left-wing Greek economist Yanis Varoufakis, with whom Corbyn has previously shared a platform.
Varoufakis tweeted Alvarez's involvement in the event, giving her star billing as a "human rights lawyer & Jeremy Corbyn's partner".
The political campaign will unveil its list of candidates for the European parliament elections, due to be held in May.
Baywatch actress turned political activist Pamela Anderson, Varoufakis and Croatian philosopher Srećko Horvat, a co-founder of DiEM25, will also speak.
DIEM25 stressed that Alvarez was not representing anyone else, telling HuffPost: "Mrs Alvarez is participating on her own – i.e. not on behalf of anyone in particular."
However, Labour insiders said on Sunday that she was wrongly listed as a speaker for the DIEM25 event and she was in fact taking part in a separate seminar about her home country of Mexico.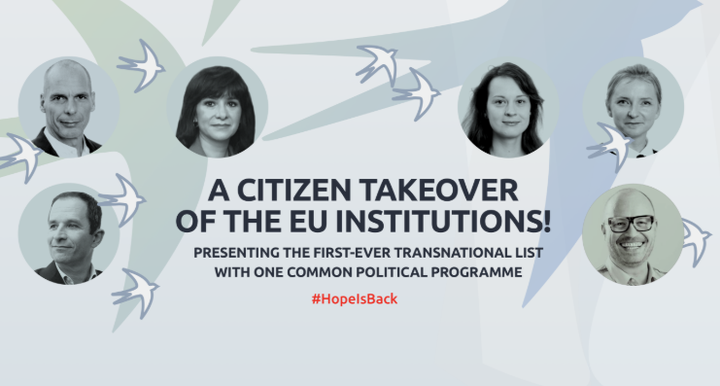 While Alvarez has complete independence from the leader of the opposition, her speaking engagement was expected to grab attention.
It comes amid a fresh Brexit crisis, as Theresa May has secured an extension to Article 50, potentially delaying the UK's exit from the bloc until May 22 as she battles to win support for her deal from MPs.
Corbyn has come under increased pressure from his party membership to actively campaign for a second Brexit referendum, but has said his priority is to push for a Labour Brexit.
Despite campaigning for remain in 2016, the former Eurosceptic has been repeatedly been accused of being secretly pro-Brexit.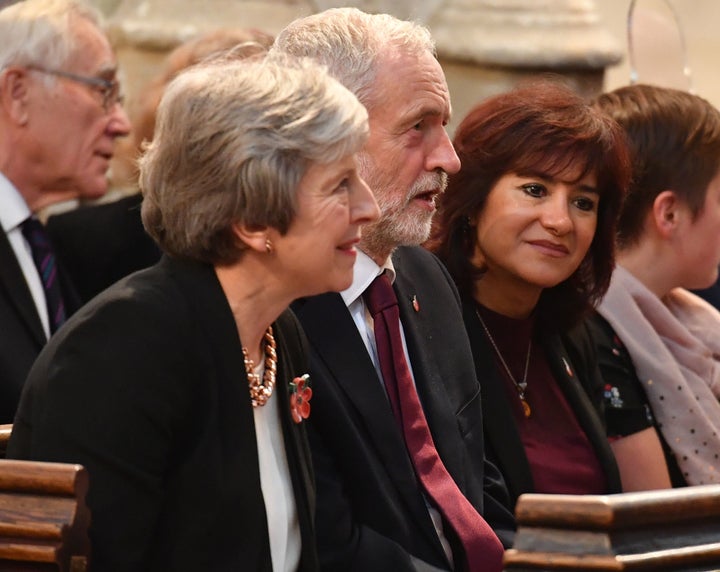 DiEM25 is not connected to the Labour Party and is described on its website as "a pan-European, cross-border movement of democrats" which believes the EU is "disintegrating" and undemocratic.
It plans to field candidates in the European elections whose sole aim is to transform and "democratise" EU institutions as part of a five-year plan outlined in its online manifesto.
Brexit means that, unless the UK asks for a long extension to or revokes Article 50, the UK will not take part in the polls this year.
A statement on DiEM25′s website says: "Europeans are losing their faith in the possibility of European solutions to European problems. At the same time as faith in the EU is waning, we see a rise of misanthropy, xenophobia and toxic nationalism.
"If this development is not stopped, we fear a return to the 1930s. That is why we have come together despite our diverse political traditions – Green, radical left, liberal – in order to repair the EU.
"The EU needs to become a realm of shared prosperity, peace and solidarity for all Europeans. We must act quickly, before the EU disintegrates."
Former UKIP leader Nigel Farage said on Friday that if the UK delayed and was forced to take part in the Euro-elections, that he would contest them as leader of the newly-formed Brexit Party.
HuffPost UK has contacted the Labour Party and DiEM25 for comment.