Labour MP Jess Phillips has branded a judge's remarks that a man guilty of domestic abuse should not be jailed because his victim was not seen as vulnerable as "dangerous" and "distressing".
The sentencing of Mustafa Bashir, who was spared prison despite forcing his wife, Fakhara Karim, to drink bleach and hitting her with a cricket bat, outraged campaigners who work with domestic abuse victims.
Bashir admitted assault occasioning actual bodily harm and was given an 18-month prison term, suspended for two years, at Manchester Crown Court on Monday.
The judge, Richard Mansell QC, said Katim was not vulnerable because she was "an intelligent woman with a network of friends" and held a 2:1 University degree and a Masters degree.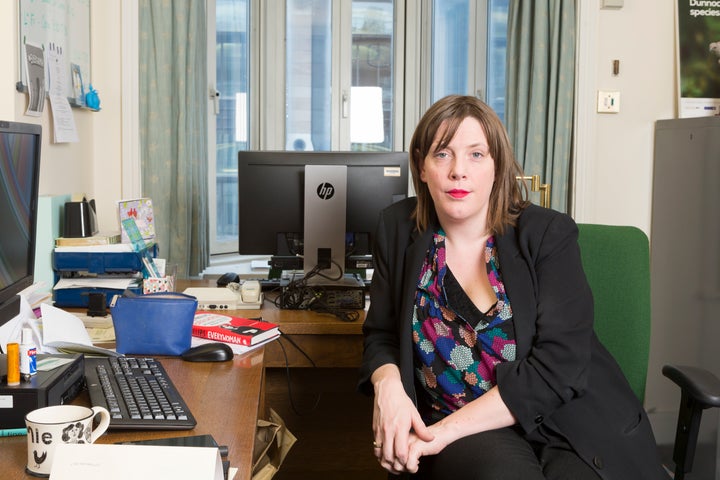 "Your vulnerability and your risk is a completely dynamic thing," Phillips, who worked with victims of domestic sexual abuse before becoming an MP, told BBC Radio 4's Today programme on Tuesday.
"You aren't born one sort of vulnerable and live your life.
"Everybody has a dynamic risk. I have met women who went on to be murdered who had law degrees, who were very eminent business people.
"There is no category that domestic violence does not touch, it does not follow class lines it does not follow race lines, it does not follow age lines."
Phillips said she was not at court when Mansell made his remarks and was not privy to all the facts in the case, but added: "The details that we do have access to paint a very distressing picture."
Phillips said: "The level of misunderstanding on the part of the judge as to what it is like to be a victim of domestic violence and the message that it sends is so very dangerous.
"It's almost as if only stupid, friendless women could be victims or can hope to get justice from the justice system."
The Labour MP is urging the Attorney General to examine the judge's sentencing remarks.
"I am not a lawyer," Phillips added. "I am just somebody that is trying to make the law a bit better for victims of domestic violence."
Phillips' comments were backed by Tory MP Anna Soubry, who used to be a lawyer.
And her comments that domestic violence is indiscriminate resonated with many on social media.
Assault occasioning actual bodily harm is not an offence, the sentence for which, which can be referred to the Court of Appeal by the Attorney General, the Secret Barrister pointed out on Tuesday.
However, as the defendant's barrister relied on his client's budding cricket career as a mitigating factor, telling the court that Bashir had a contract with Leicestershire County Cricket Club - a claim the club later denied - the judge could choose to recall the case and alter the sentence, the junior barrister wrote on his blog.
"Do not be surprised if, when this is brought to his (the judge's) attention, Mr Bashir finds himself facing a further day in court, with a far less fortuitous outcome."