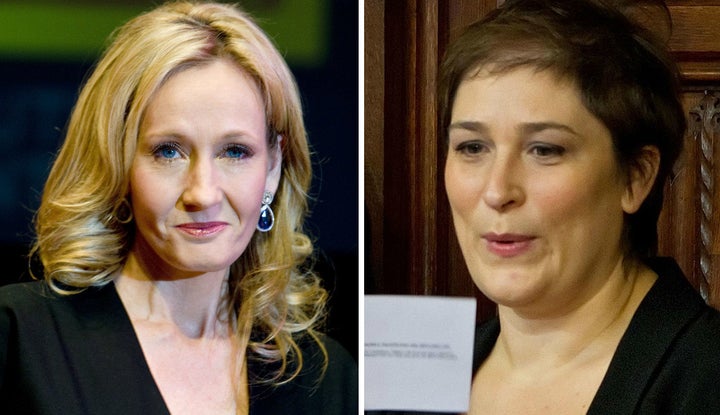 Sarah Vine has been criticised for asking for her Facebook friends' "expertise" to help steady the country after Brexit, following her husband's claim before the referendum that "the country has had enough of experts".
The Daily Mail columnist, who is married to 'Leave' campaigner Michael Gove, had hit out at those "wingeing and raging (sic)" about the referendum result.
She told "the clever people of Facebook" they should give advice on how Britain should re-negotiate its position with the EU following the historic June 23 vote.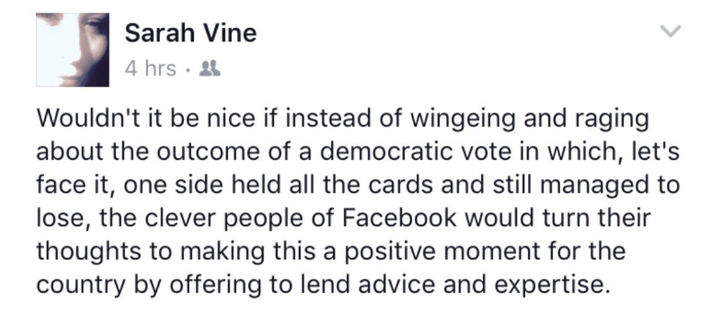 But her comments attracted criticism from JK Rowling, who mocked Vine for her plea after Gove's repeated rubbishing of experts.
"Why would we need experts, Sarah, when we're £350m a week better off and living in sunlit meadows?" Rowling asked.
She added: "#tiredofexperts".
Rowling was questioned by a follower, who asked:
In response, the Harry Potter author, said:
Vine was also mocked by Guardian columnist Oliver Burkeman, who was responding to a question from a BBC reporter about hopes for a new relationship with the EU.
Dominic Casciani questioned: "If Boris Johnson is advocating free movement *to* EU, how can that be reconciled with desire to control movement *from* the EU?"
In response, Burkeman wrote: "Please send all ideas to Sarah Vine on Facebook."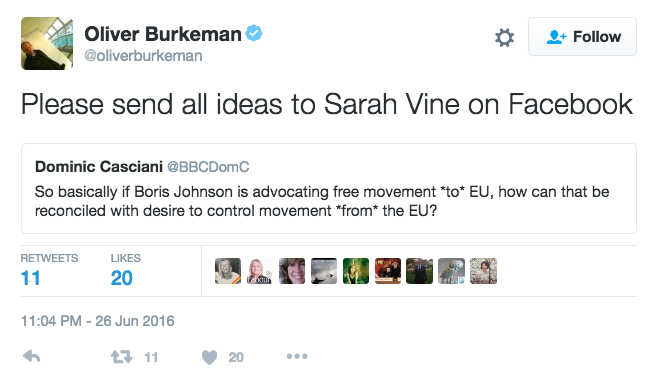 Vine was also mocked by Private Eye columnist Phil Hammond and BuzzFeed jouranlist Alberto Nardelli.
NOW READ: