A mum-of-two who blogged about having terminal bowel cancer and telling her kids she was going to die, has had her words brought to life in a heartbreaking podcast.
Katie Scarbrough, 32, from Belfast, was diagnosed with bowel cancer in June 2012. She died on 2 May 2013.
When she learnt her diagnosis was terminal she told her kids - Sam, now 12, and Sophie, now nine, - their mum's medicine was no longer working. They were eight and four at the time.
"On Sunday we decided it was time to tell the kids," Scarbrough wrote on her blog, that was read out on the podcast.
"We've said all along we don't want to lie to them. We told them mummy's medicine isn't working anymore and there isn't anything more the doctors can do for me."
Scarbrough continued: "Sam looked at me and I asked him what that made him think. He said: 'You're going to die.' I said: 'Yes'.
"Stuart, Sam and I burst into tears. That was the hardest thing I have ever had to do.
"Sophie was bouncing round the room and so I explained to Sam that she doesn't understand because she's too young.
"He explained to her: 'Mummy's Calpol is not working', and she came over and said she didn't want me to die."
'Regrets of the Dying' is a podcast about life, death and regrets. Each episode features a different person's story. The voice isn't Scarbrough's but the story is.
Producer and founder Georgina Scull, 43, from Cambridge has brought the stories to life with permission from Katie's husband, Stuart.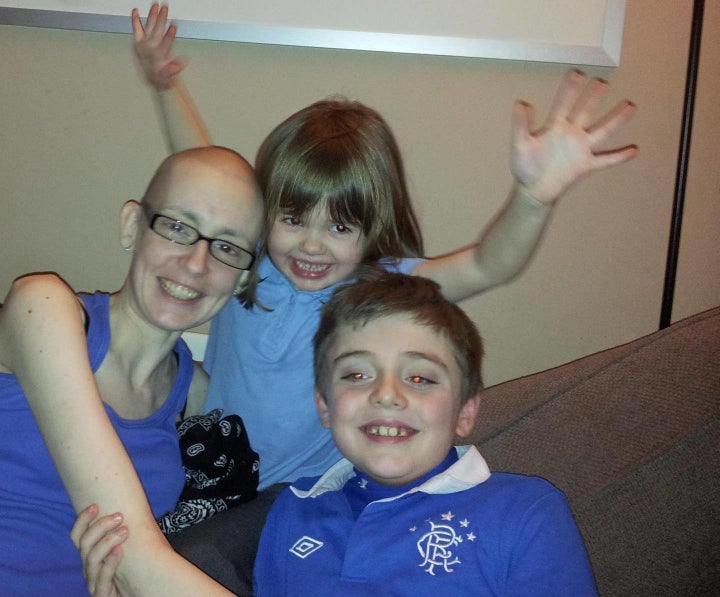 Stuart Scarbrough told HuffPost UK: "I am pleased that Katie's legacy continues with the podcast of the online blog that she wrote at www.katiescarbrough.co.uk to explain to others how she was feeling battling her own personal cancer journey.
"This seemed to reach out to others going though similar journeys and also give an insight to the family of those suffering what their loved ones were going through.
"When I first heard the podcast, it brought back some sad memories but I think it will be good for the kids to hear when they are older to see what part they played in supporting their mummy and hear her concern for their wellbeing."
The podcast is an emotive listen for parents, as Scarbrough talks about all the things she'll miss, like watching her children grow up and get married.
Scarbrough discusses having to cancel her children's birthday parties because she is too weak and experiencing the last Christmas with them.
"I don't want my kids to see me waste away," the audience hears Scarbrough's words. "I want them to know their mummy fought it until the end and didn't give in.
"I would rather die on an operating table than die in a hospice. I wouldn't want the kids to see me in any fragile state.
"I am not in denial. I know I have inoperable stage 4 cancer but I need the hope that maybe there is something more. If I don't try what impression does that send to my kids?"
Scarbrough wanted to raise awareness of bowel cancer in young people by supporting Bowel Cancer UK's Never2Young campaign to ensure that others sought help if they were suffering with the symptoms.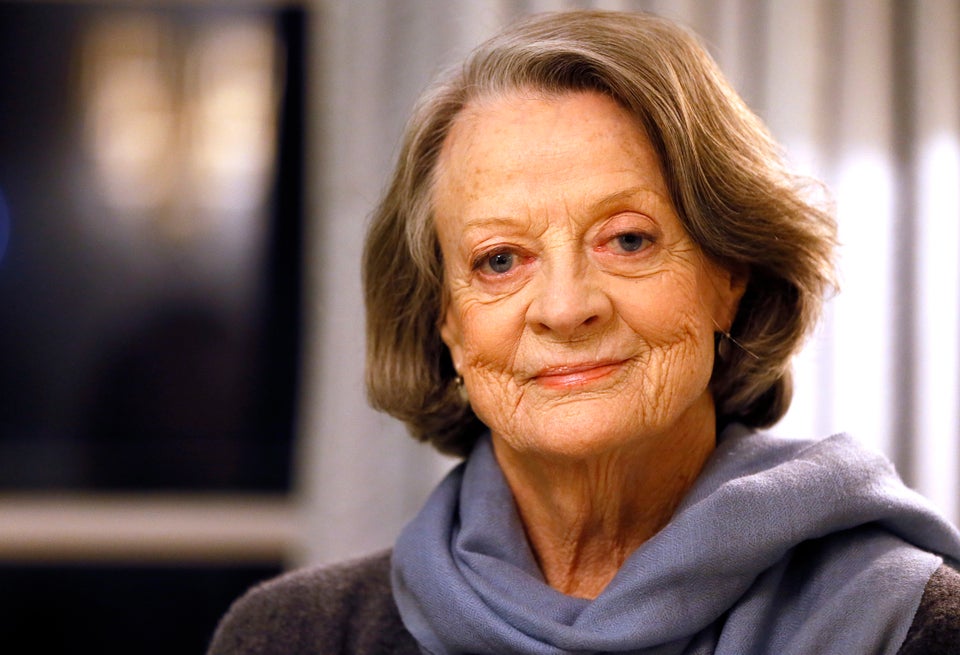 10 Famous Women Get Real About Breast Cancer