The Government's plan to build a time machine to reverse the Brexit referendum has been revealed in a secret memo carried into a Downing Street meeting today.
The document, obtained exclusively by The Huffington Post UK, was held by an aide to Mark Field, vice chairman of the Conservative Party, and also suggests Britain will make Nigel Farage 'Ambassador to Mars'.
To date, Prime Minister Theresa May has been unwilling to detail the Government's stance ahead of triggering Article 50, and setting in motion the two-year negotiations to secure the UK's exit. Instead of a "running commentary", the mantra has been only: Brexit means Brexit.
You can see the full memo below: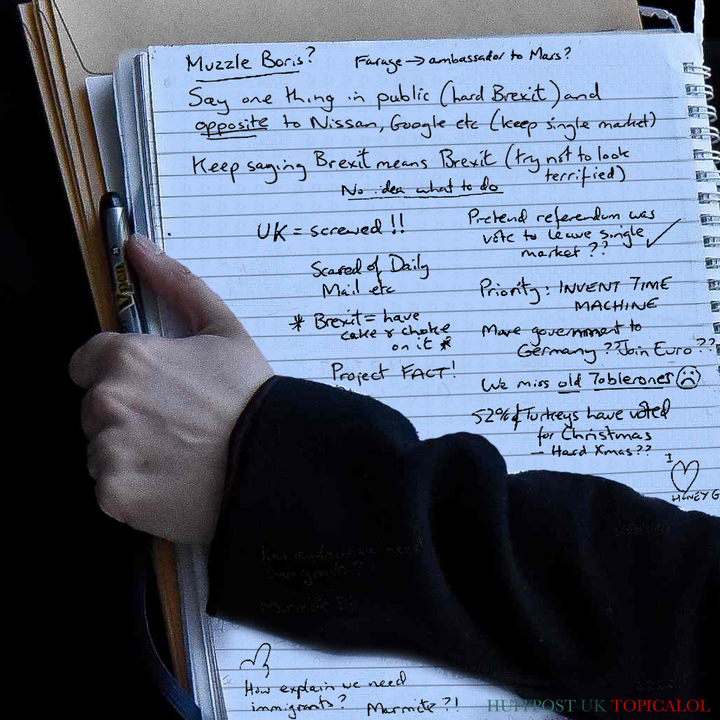 *This is complete fiction. We hope.