London's much-hyped anti-Donald Trump protests saw more anguish over Brexit than the visiting US president, as wet weather dampened hopes that tens of thousands would attend.
It had been billed as the protest that would see 250,000 people descend upon central London. But by early afternoon, only a few thousand had gathered.
As rain fell, dozens of people who had come to Parliament Square at the heart of Westminster zipped up their coats and moved off.
Supporters later said 75,000 had attended, but no independent estimates were immediately available.
And though the protest aimed its fury at Trump — who is on the second day of a three-day state visit to Britain — a vocal minority made their support for the visiting president clear.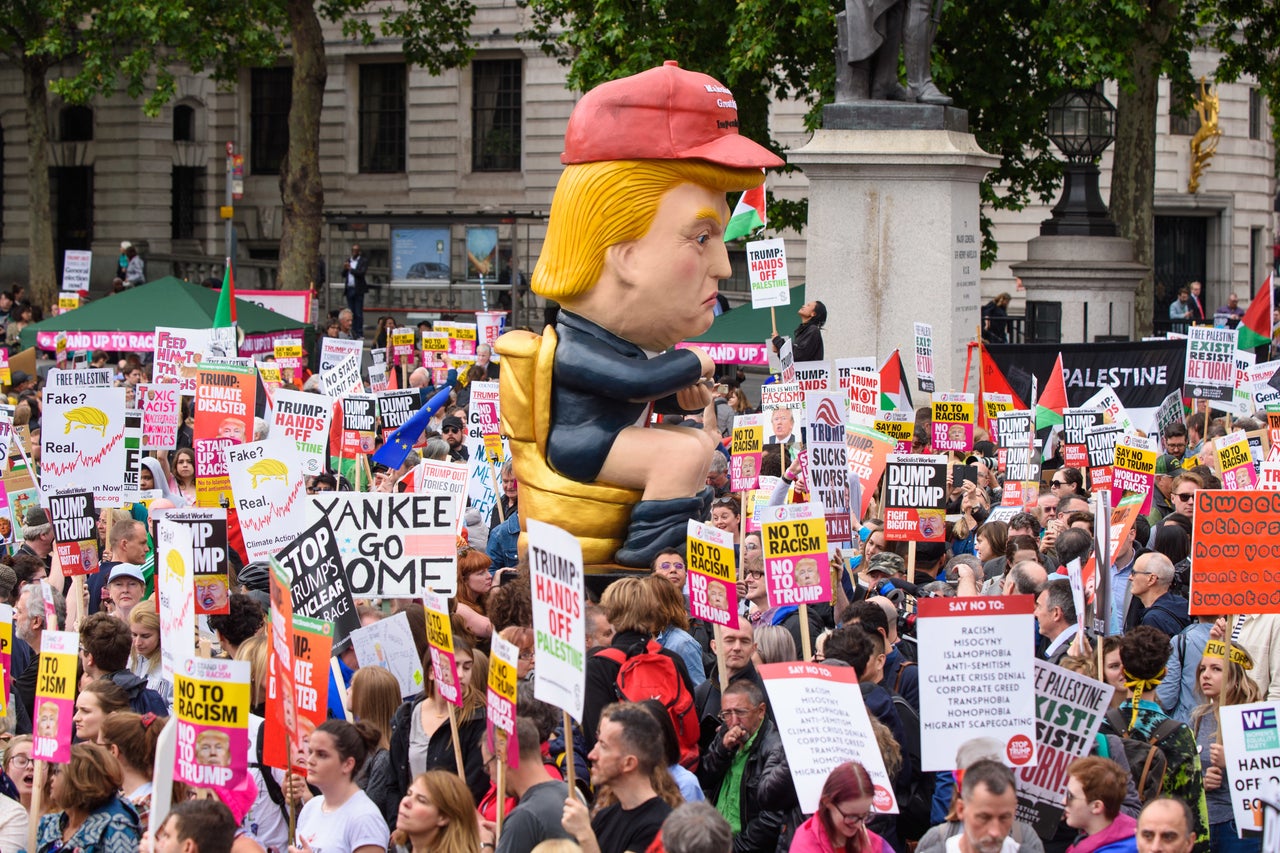 One man who had no shame in championing his love for the commander-in-chief was carpenter Ricky Bohanan from north London, who held a banner saying "Welcome Donald Trump".
"I've come here to challenge all this nastiness," the 60-year-old told HuffPost UK, casting his eye at a nearby cage with a Donald Trump figure inside. "With Brexit and with Trump people have been so nasty. It's very un-British."
But it was the planned appearance of Labour leader Jeremy Corbyn that convinced him to take a day off work. "When I saw that I thought 'right that's it', I couldn't not come. I heard there was going to be 200,000 here but it feels more like 200."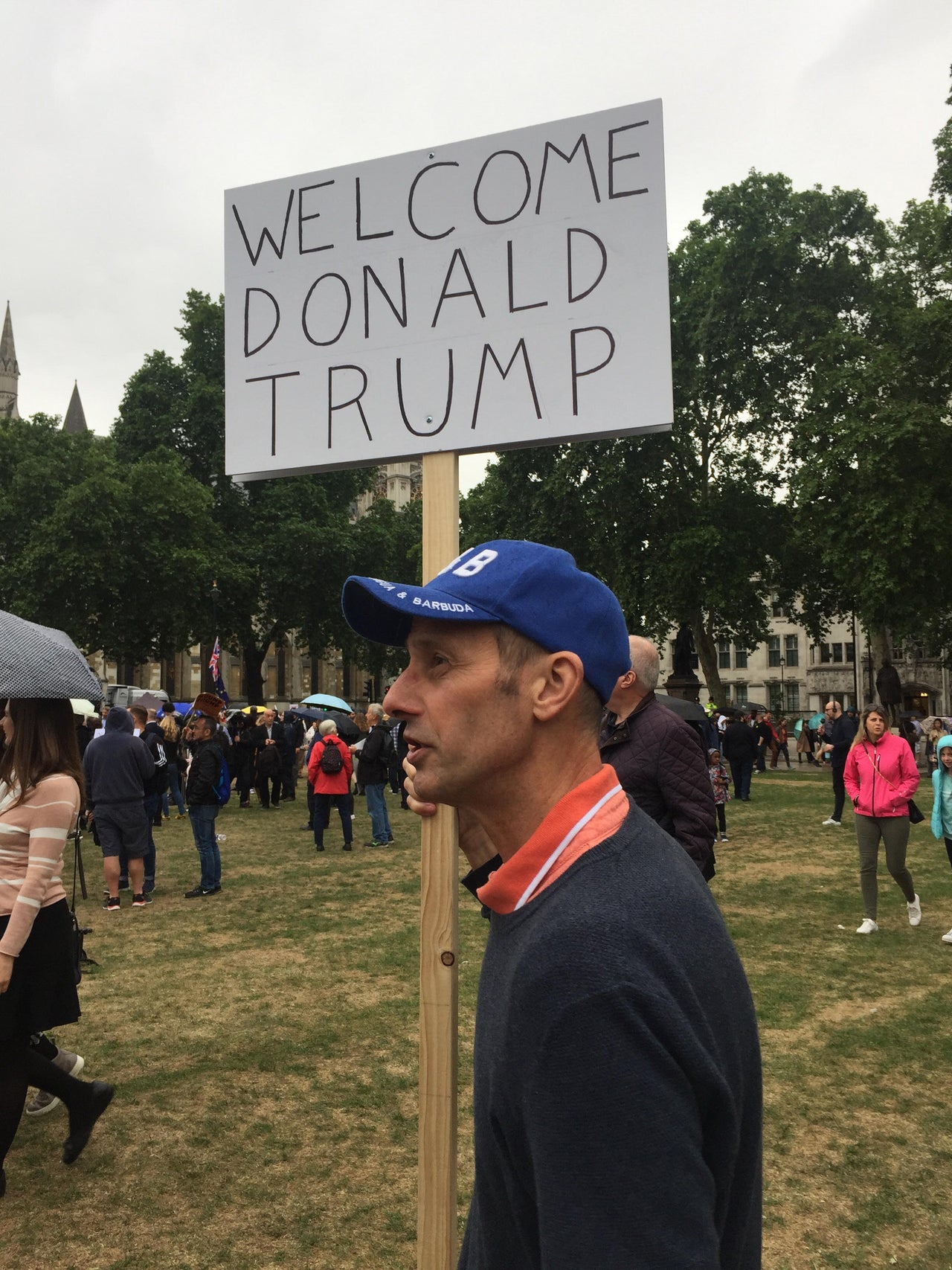 A passing man interjected to say to Bohanan: "I'm so glad you're here, it's just so nasty isn't it." Seconds later a woman tapped him on the arm to say: "You're brave."
"Me? No, not brave, it's just the right thing to," he said.
"So I say to our visitors that have arrived this week: think on please about a world that is one of peace and disarmament, is one of recognising the values of all people," he said.
Trump later said he declined Corbyn's request for a meeting.
As the afternoon wore on, the mood turned tense with scuffles breaking out between the two opposing camps.
And a supporter of Trump wearing a "Make America Great Again" cap had a milkshake thrown at him.
"It's concerning as there are people in the government who want to go [Trump's] way," Bridget, a retired social worker who declined to give her last name, said.
Simon Spinks, 63, said: "They are going to rip us apart with this trade deal."
"We're swapping the EU for the US," Spinks, wearing a "bollocks to Brexit" sticker, said. "[Trump] is a warmonger. He's the most dangerous man on the planet."
Before long, an unpleasant raspberry sound wafted over the square signalling the baby blimp's time in the spotlight was over.
"We had a strict two hour limit on it unfortunately," a man wearing a bright pink vest with the words "Babysitter" emblazoned on said as the baby was deflated.
"It didn't fly too high today because of the wind," he explained. "We'd rather he didn't hurt anyone."