Love Island finalist Faye Winter has spoken about her reaction to finding out she'd sparked more Ofcom complaints than any incident in the show's history with her on-screen outburst towards Teddy Soares.
Last month, Faye came under fire from viewers when she was seen yelling and swearing at Teddy, after watching footage of him telling a fellow Islander he found her attractive.
Having now left the villa, Faye reflected on the incident during a new interview with Grazia, admitting she felt embarrassed about how things played out.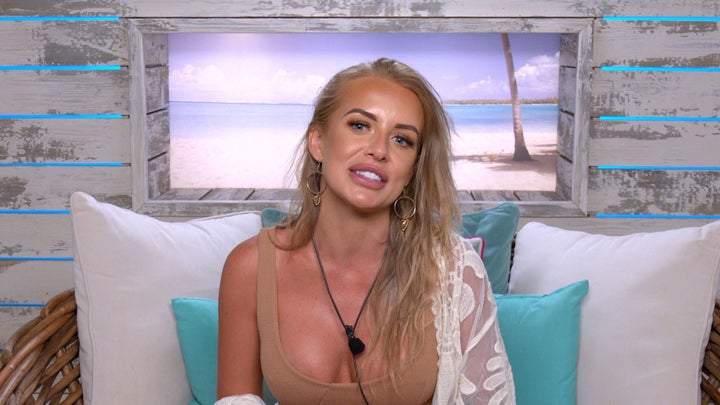 "There were times I dealt with [things] completely wrongly, and everyone unfortunately got to see that," she told the magazine.
"I'd be lying if I said that when I saw 25,000 complaints, I wasn't upset – I was already embarrassed about the situation."
"I'm embarrassed, I've apologised, on more than one occasion, but you know, we're over it now as a couple, so it's made us stronger, and we're just looking forward to the future.
"But it's such a shame that it's been such a big part of the show."
"We also took into account that the programme showed other contestants supporting Teddy, and that Faye resolved to apologise for her actions."
When questioned on whether he felt the episode in question went too far, Lygo said: "No, the thing about complaints these days is every week there is a new most-complained-about show. It's very easy now to complain, it wasn't so long ago you had to go to the post office and get a stamp and write a letter, now it's the click of a button.
"You have got to take them at face value and I'm not so worried about how many complain as what they are complaining about and have they got a point and did we overstep the mark or did we not, whether it's 10 people complaining or 10,0000."