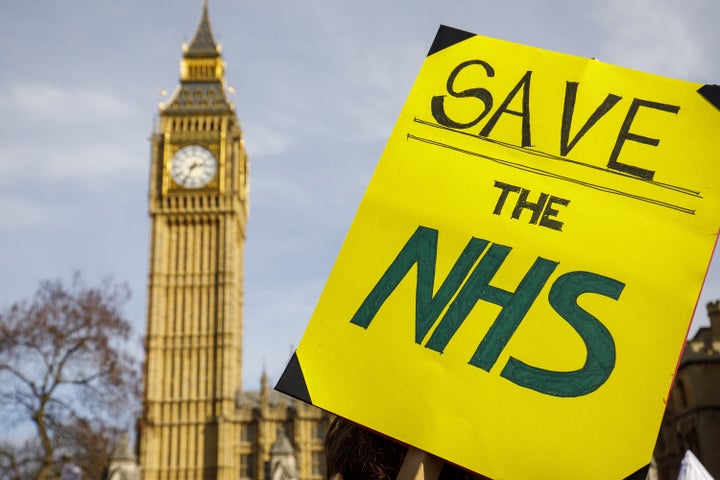 One man, however, has decided it's time to take action.
James Corbett, 43, from Chester, is walking from Glasgow to Westminster to protest against, what he calls, the "slow and incremental" privatisation of the NHS. He is wild camping in fields along the way – carrying a tent, sleeping bag and personal belongings while walking more than 400 miles.
An English teacher by trade, Corbett has launched an online petition calling for reassurances from party leaders that healthcare will remain free and accessible to all. He plans to deliver his petition in person by 3 September, when the House of Commons returns from recess, and to ask the party leaders to sign it. And he's hoping his epic trek, which started on 20 July, will gain their attention.
"I am a little bit exhausted already," Corbett tells HuffPost UK over the phone, two weeks into the challenge. "It's not so much the walking but the weight of the backpack. I'm moving slowly with a house on my back, like a snail undergoing an existential crisis."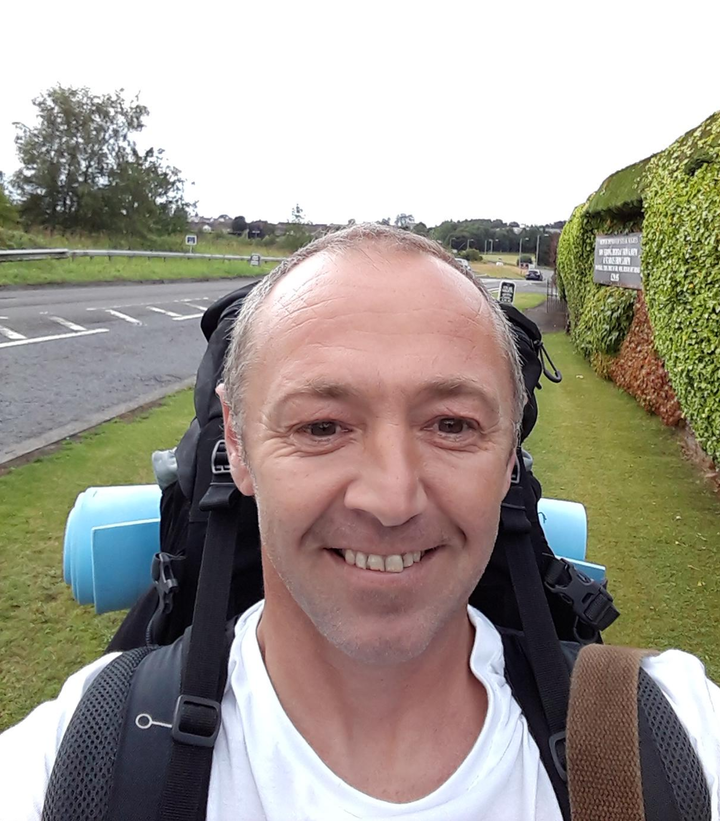 Corbett views the NHS as Britain's "best institution" and says watching family and friends receive vital help from doctors and nurses has motivated him to act.
A close friend was diagnosed with hydrocephalus (fluid on the brain) last year and was bedridden for four months before being hospitalised. Corbett, who cared for his friend during the difficult time, says it would have been even harder without the NHS.
"The NHS was just amazing and [my friend] didn't have to worry about anything financial – that burden didn't even exist in his mind," he says.
Corbett's mother also has chronic arthritis and his next door neighbour has a child with cerebral palsy. Both are helped by the NHS.
"The cerebral palsy was detected at birth," he explains. "If we went to an American system of privatised health insurance, he [Corbett's neighbour] would be dragged into poverty – he wouldn't be able to afford it," Corbett says.
"We can't let that happen, but I think slowly and incrementally it is."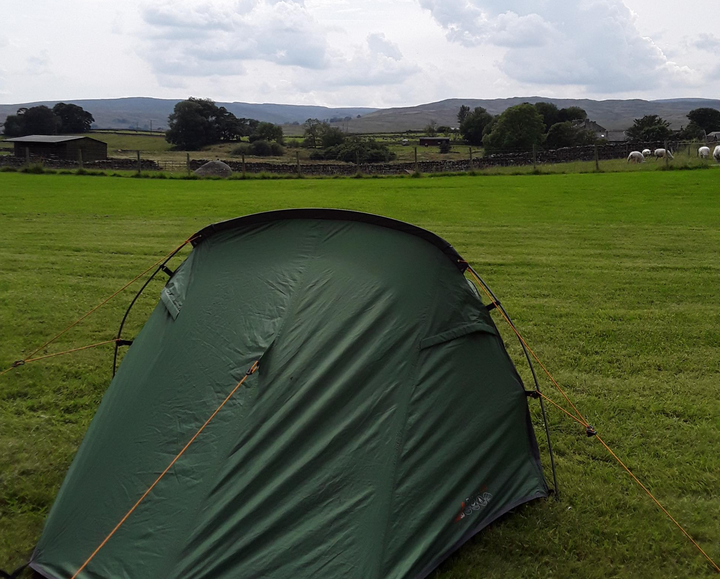 At the centre of Corbett's petition is a demand for all parties to support a return to the provisions of the 1946 Health and Social Act, which clearly stated: "It shall be the duty of the Minister of Health to promote the establishment of a comprehensive health service designed to secure improvement in the physical and mental health of the people, and the prevention, diagnosis and treatment of illness. The services provided shall be free of charge."
In 2012, the introduction of a new Health and Social Care Act substantially reorganised health service structures and was seen by many to increase competition in the NHS, by allowing private companies to compete to provide some services. This was criticised at the time, leading NHS campaigners to produce a Reinstatement Bill, to stop and reverse NHS privatisation.
"A lot of people think the UK is at each other's throats through Remain and Leave. But I've found already that 99% are really nice people and they care about the NHS."
Corbett, who is wearing a "Save The NHS" T-shirt throughout his challenge, says the response from members of the public has been "overwhelmingly positive", with people stopping to chat and offering to buy him a pint.
He's even had a few offers of free accommodation, providing a much-needed respite from camping.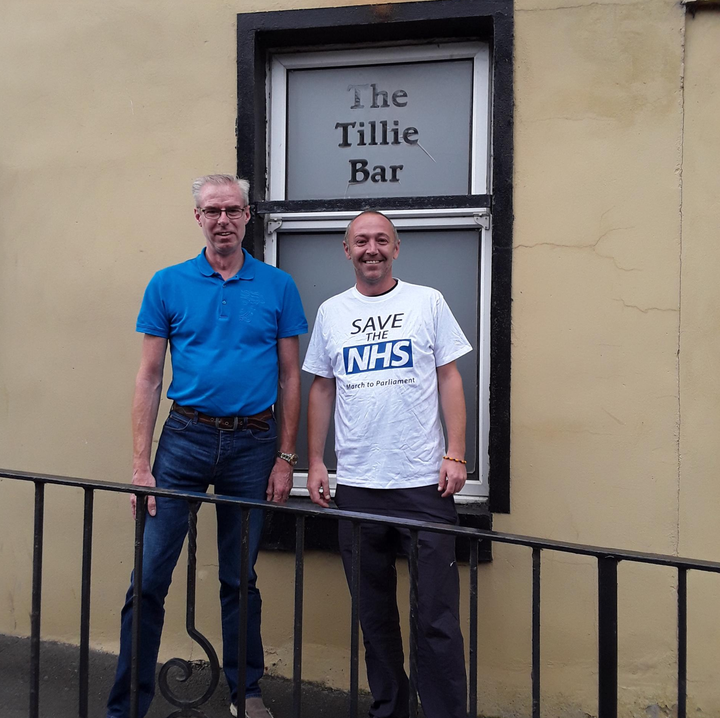 And although the petition is Corbett's main focus, he's also hoping his challenge will bring the country together. "One of the things I'm hoping to prove is that we actually are in a 'United Kingdom'," he says. "I want this to be something people connect with and to hopefully combat some of that divisiveness that seems to dominate society at the moment.
"A lot of people think the UK is at each other's throats through Remain and Leave. But I've found already that 99% are really nice people and they care about the NHS."
As word spreads about his challenge, Corbett hopes members of the general public, including NHS staff, will join him on sections of the walk. In an ideal world, they'll also offer to transport that loathsome 15kg bag.
He's not as fit as he previously thought, he jokes, and is waiting with bated breath for one of his toenails to fall off. But he's "doing okay" – and knows the end goal is worth it.
"The NHS is our finest institution and one of the best institutions in the world," he adds. "It has problems, just like any system, but it's fundamentally about looking after people."