Martin Lewis has slammed the government and Universities Minister Jo Johnson as "pig-headed" in their refusal to properly address concerns about retrospective changes to student loans.
Lewis issued the comments while congratulating a petitioner whose appeal achieved enough signatures to prompt a possible parliamentary debate on the matter.
Durham University student Alex True began a petition after the government "backtracked" on the promise to increase the threshold at which loans begin to be paid back. It reached 100,000 signatures last week.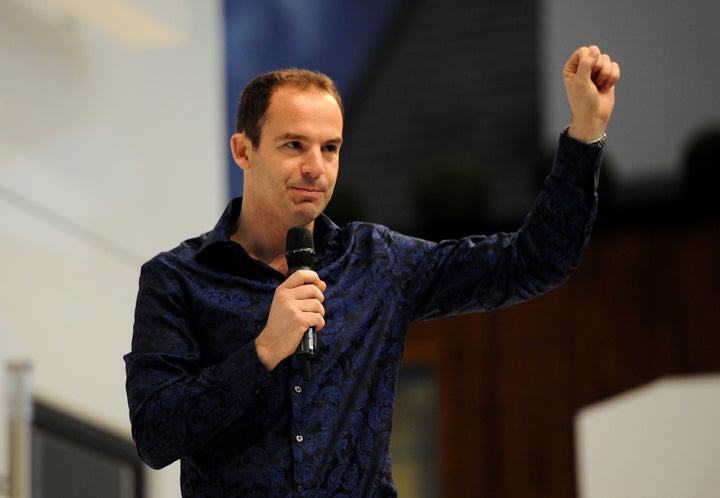 Lewis, the former head of the Independent Taskforce on Student Finance Information, said: "This change by the Government is a disgrace. It goes against all forms of natural justice.
"If a commercial company had made retrospective changes to what they'd promised about their loans, they'd be slapped hard by the regulator – the Government shouldn't be allowed to get away with it either.
"Not only does it betray the current generation of students, it also fundamentally risks destroying any trust future students can have in the system.
"How can we ask young people to sign up to a deal for 30 years with the risk it could be changed again at a minister's whim – without any legislation? We need the terms to be locked into statute.
Commenting on the petition, Lewis said: "However, bravo Alex True, it's fantastic that this petition's numbers exploded so quickly to force a parliamentary debate. It shows there's real concern among students and parents.
"Having said that, I have already engaged lawyers, written to the Prime Minister and met with Jo Johnson, Minister of State for Universities and Science – and at every stage the Government has pig-headedly refused to budge even a fraction.
"My concern is even after a parliamentary debate they'll put their fingers back in their ears. "
6 things to know about retrospective changes to student loans
The Government told potential students it would increase the threshold.

First-time undergraduates in England who started university in September 2012 and beyond repay student loans at a rate of 9% of everything earned above £21,000 a year after they leave. In 2010, when it launched the new system, the Government promised that from April 2017 this £21,000 threshold would rise annually with average earnings.

Last October the Government reversed that, freezing the threshold until at least 2021.

So instead of the threshold going up each year, it'll be stuck at £21,000. This will leave more than two million graduates paying £306 more each year by 2020/21 if they earn over £21,000.

The Government consulted on it and 84% of responses were against freezing the threshold.

Only 5% were in favour, yet it went ahead anyway

.
Freezing the threshold means students pay more.

A simple example to explain. If you earn £23,000 and the threshold had increased to £23,000, you'd have repaid nothing, yet as it's stuck at £21,000 you repay £180 a year.

While it'll add to the cost for lower and middle earners, higher earners gain from this.

As most students won't repay in full within the 30 years before the loan wipes, it means this is simply a cost increase of possibly £1,000s, but no gain. However, for the highest-earning graduates, those who will clear the loan within the 30 years, the fact they'll repay more means they pay less interest and in total it saves them money. Thus this is a regressive change.

This is a retrospective change – even those who've already graduated pay more.

Quite simply students signed up to one deal and have been given another that's worse for the vast majority of them.
True, a 22-year-old engineering student, told The Huffington Post UK last week: "The changes destroy all trust that people have in the student loans system.
"Students signing up now will have no idea if loans will be sold off or terms changed retrospectively.
"You think you're making an informed decision at a young age but now we're not sure what will happen in the future."
In 2010, the Government promised that from April 2017 the Student Loans repayment threshold of £21,000 would be upped each year with average earnings.

The Government has now backtracked on this promise, freezing the threshold at £21,000. Graduates will now pay more on their student loans.

According to moneysavingexpert two million graduates will end up paying £306 more each year by 2020-21 if they earn over £21,000

By introducing retrospective changes it threatens any trust had in the student finance system.

A commercial company would not be permitted to alter the terms of a loan agreement, so why should our government?

The chancellor did not even mention these changes in his Autumn statement, underlining the underhand nature of these changes.
Universities Minister Jo Johnson previously defended the changes."Higher education will remain free at the point of entry," he said.
"Students from disadvantaged backgrounds will receive significantly more living costs than students from wealthier backgrounds, while at university."
Last week, a letter addressing changes to loans went viral amid growing student anger at tinkering with loan terms and conditions.