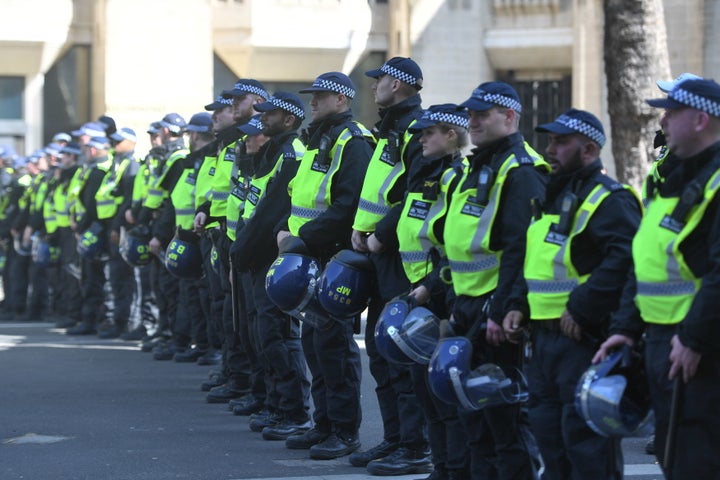 Metropolitan Police figures showing that officers are four times more likely to use force against black people than white people have been branded "truly shocking".
The shadow home secretary, Diane Abbott, said the "disproportionate use of force is discriminatory" and was not a "recipe for good police-community relations".
The Labour MP told the BBC: "The government should step in and demand that all forces publish this data. But, then it quickly needs an action plan to end it."
In a statement on Thursday, the Met said it only introduced use of force recording for all officers in 2017 so it was too early to draw "conclusions" from the data.
"The collation of these figures is still in its early stages and, as this is new data, there are no previous benchmarks to compare it to. Therefore any conclusions drawn from them must be carefully looked at against this context.
"By collating this data in one place it will allow us to increase transparency, public confidence and improve police training."
A black person in London is four times more likely than a white person to have force used against them by an officer, as a proportion of the population, the data found.
According to the last census, the capital's black population was 1,088,447.
Based on population figures, the use of force was equivalent to once for every 50 black people in Greater London and once for every 200 of the white population, the BBC reported.
While black people were more likely to have forced used on them, white people were twice as likely to be hospitalised as a result.
Under 5% of use of force incidents led to an injury.
Figures reported by the Guardian last year, for the three months to the end of June, showed that 36% of the Met's 12,605 use of force incidents involved people who self-identified as black or black British. The same figures showed white people were involved in 45% of incidents.
The Met said the "proportionate" use of force is "essential in some circumstances where officers have to protect the public and often themselves from violence".
"Officers have to, and have always had to, account for all uses of force, which must be proportionate, lawful and only used when necessary. The use of force recording programme has not changed that."
The Met said when use of force is alleged to have been disproportionate, "there are well-defined avenues for this to be investigated, both by the Metropolitan Police and the Independent Office for Police Conduct".