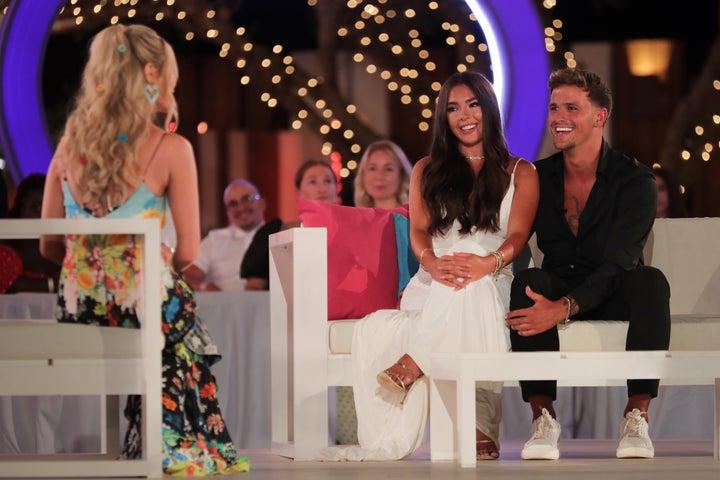 After the final aired, Michael showed his support for Gemma in a tweet, writing that she had "done us proud" on the show.
"He said, 'You know how to behave. You just go and do it'."
Throughout Gemma's time on Love Island, her famous father has been reluctant to comment publicly on the show.
Introducing him as the "father of Love Island's Gemma Owen", presenter Jules Breach commented: "Big night for the Owens last night, Michael. How are you feeling?"
He then joked: "I came all the way to Germany to try to avoid all that back at home, and you brought it up straight away. I'm feeling alright, thank you. This has taken my mind off it, so don't bring it back up."