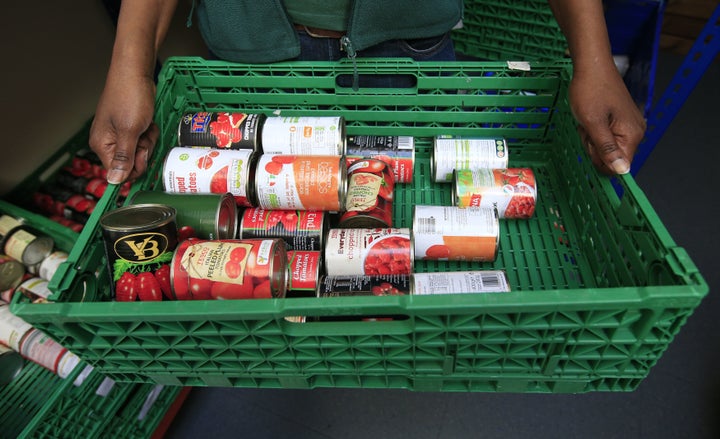 Boris Johnson's government has buried an internal review into whether welfare policies like Universal Credit are driving historic levels of food bank use.
The Department for Work and Pensions (DWP) began a study in 2018 investigating the impact of Universal Credit and other reforms were having on food poverty.
Ministers were due to complete work in October 2019 but the snap general election campaign delayed the report, with MPs told it would be published in summer 2020.
Now, the government appears to have shelved the report altogether.
Ministers have been under pressure to stamp out food poverty, with Manchester United footballer Marcus Rashford leading a high-profile campaign for free school meals.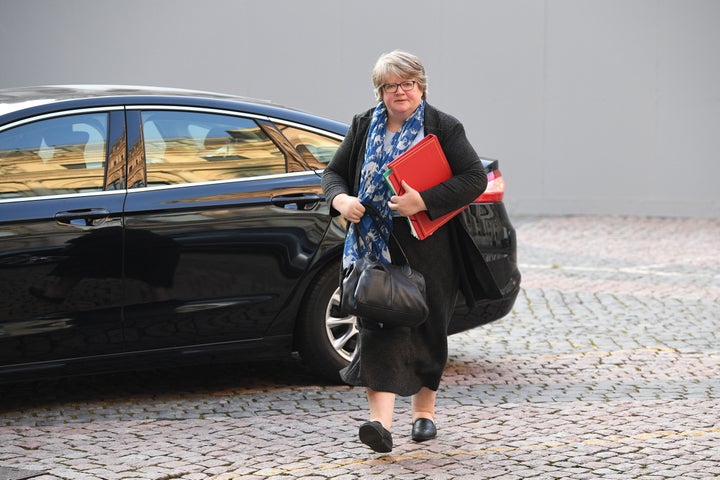 Labour MP Neil Coyle, who uncovered that the research has been shelved, told HuffPost UK: "The government claims its policies are not responsible for the dramatic rise in food bank use and food poverty since it came to power a decade ago, but the DWP won't even publish its own research into how Universal Credit causes food bank dependency.
"Ministers have sat on the findings of government research for a year and a half and appear in deep denial about the level of the problem and the direct impact of their policies.
"Until ministers admit the link between their policies and rising food bank dependency, they will continue to see campaigns like that of Marcus Rashford, expose the extent of the problem their policies have caused and be forced into more humiliating climb-downs and more reactive, stopgap measures which cost taxpayers more overall."
The £200,000 DWP study was set up to examine "policy or operational practice that may have contributed to a rise in demand for food bank services".
Quince said in the statement that the government had been supporting families struggling during the pandemic with welfare payments and extra cash handed to councils.
He said: "Throughout this pandemic, this government has delivered an unprecedented package of support to protect jobs and businesses and, for those in most need, injected billions into the welfare system.
"The new Covid Winter Grant Scheme builds on that support with an additional £170m for local authorities in England, to support families with children and other vulnerable people with the cost of food and essential utilities this winter."