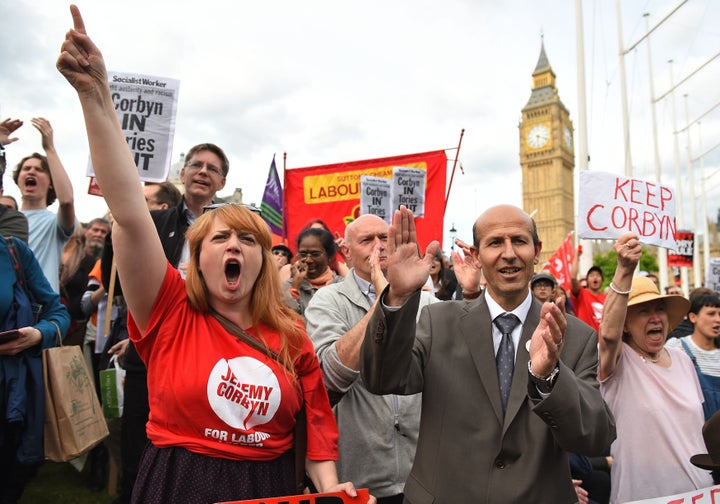 The Jeremy Corbyn-backing Momentum group has denied changing its name, despite the company which runs the organisation rebranding ahead of this summer's Labour leadership contest.
The organisation was registered with Companies House as Momentum Campaign Ltd until Monday, when it was changed to Jeremy for Labour Ltd.
The new name echoes the group's original title, Jeremy Corbyn Campaign 2015 (Supporters) Ltd, which it was called when officially registered on June 24 last year.
Despite the company literally changing its name, Momentum spokesman James Schneider told HuffPost UK: "Momentum hasn't changed its name.
"The company that has changed its name is a Data Controller registered with the ICO [Information Commissioner's Office].
"The company has changed its name to make clear its relationship with this year's Jeremy for Labour leadership campaign, for which it is the Data Processor.
'Data Controller' and 'Data Processor' are terms used by the ICO to determine who decides what to do with data and who subsequently acts upon it.
In the context of the leadership election, it means personal information submitted to Momentum – such as email addresses and phone numbers - can now be used by the Jeremy for Labour Ltd campaign.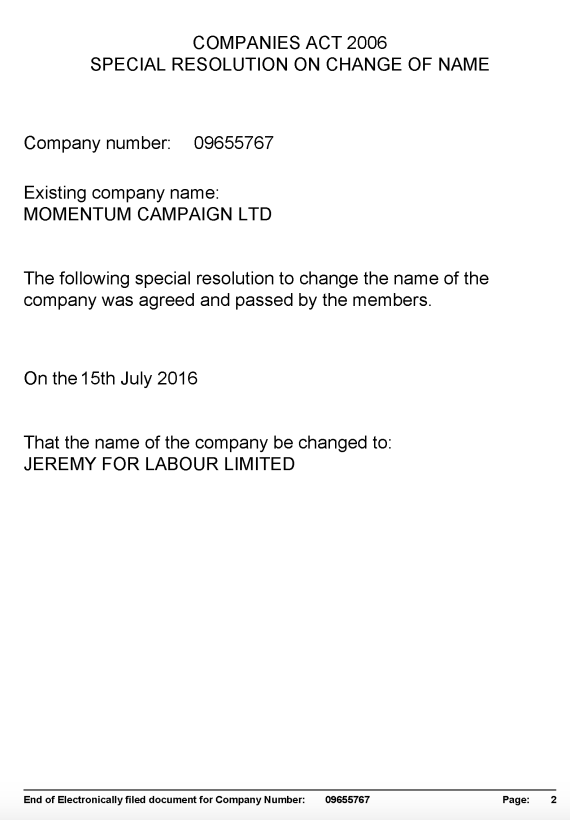 Labour MPs Angela Eagle and Owen Smith are currently both seeking to challenge Corbyn for the Labour leadership, after the Islington North MP lost a vote of no confidence among the parliamentary party.
Momentum has been organising rallies in support of Corbyn's leadership which have attracted not only Labour members but followers of other political parties – such as the Socialist Workers.
Thousands of Corbyn supporters crammed into Parliament Square last month as members of the Shadow Cabinet quit en masse in protest at the party leader.
Corbyn himself addressed the activists, as did long-term ally Diane Abbott and Shadow Chancellor John McDonnell.
Popular in the Community