Only MPs scheduled to quiz Boris Johnson will be allowed in the Commons for prime minister's questions (PMQs) as the government bids to stem the rapid spread of coronavirus.
The PM will face MPs at noon but Tory whips have told that only those whose questions have been picked should be in the chamber.
It means just a handful of parliamentarians will be in the Commons for the high-profile session.
In a message to MPs, deputy chief whip Stuart Andrew said: "In order to ensure that we follow the advice being give to the public, it has been decided that only people on the order paper should be in the Chamber for PMQs. We respectfully ask you to adhere to this message."
A similar message was sent to Labour MPs from the party's whips' office, which reads: "The government are trying to avoid crowding the chamber at question time on the Conservative side. Can we do the same.
"If you are not on the order paper or seeking to get called could you please not come into the chamber. If you are in the chamber could space yourselves out? This applies to the frontbench and backbenches."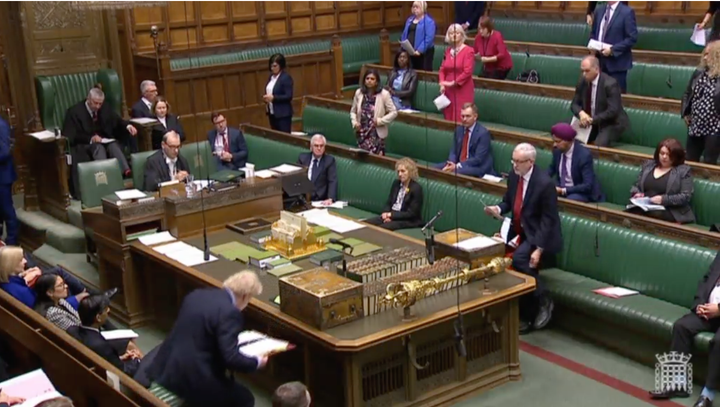 It comes after Johnson on Monday advised all Brits against all non-essential contact and travel in order to keep the contagion at bay.
A number of MPs, including Labour leader Jeremy Corbyn, are aged 70 or over and deemed to be at higher risk.
Ferguson, the director of J-IDEA and the MRC Centre for Global Infectious Disease Analysis, tweeted on Wednesday.
Health minister Nadine Dorries is recovering from the virus after falling ill last week.
At least 25 MPs are already self-isolating amid fears they have contracted the disease.
Chief scientific officer Patrick Vallance pointing out on Tuesday that London is ahead of the rest of the country in terms of the virus' spread.
Despite all this, Johnson is nonetheless preparing to answer MPs' questions on the government's response to the coronavirus crisis.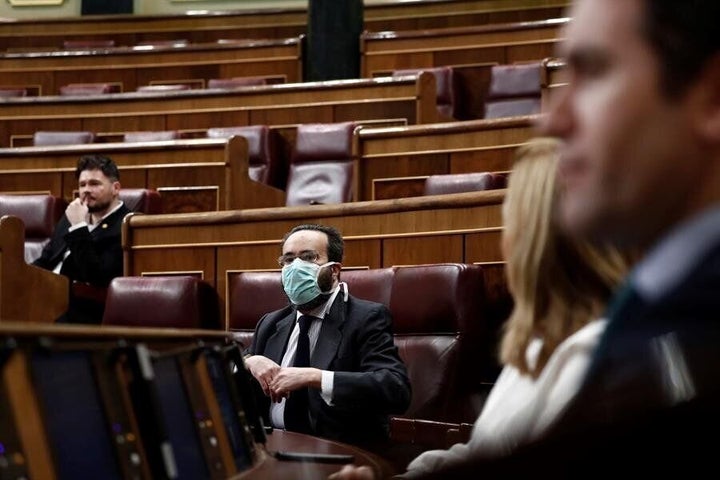 Barely any were in attendance at Cortes Generales in Madrid and there was zero contact, with some parliamentarians wearing gloves and masks. Hand sanitiser was made available on the benches.