A mother has issued a warning to other parents after finding out her daughter died due to having flu when she went to sleep.
Joelle Hughes, from Kent, discovered her one-year-old daughter had stopped breathing in January 2017 just hours after putting her to bed.
Having received the post-mortem results, the mum now wants all parents to be on high alert and book their children in for the flu vaccine.
"Lulabelle's post-mortem has come back showing influenza, she went to bed with no symptoms of any illness so it would have been the very beginning of the flu," Hughes wrote on Facebook on 29 March.
Hughes continued: "I'm relieved but also devastated that something so simple can easily be prevented which is exactly why I feel this is vital to share with all of you guys on my Facebook.
"It's likely she developed respiratory problems whilst she slept.
"Please I beg people when the winter months come, go to your GP and book your children in for the flu vaccine. Lula's tiny body just couldn't cope and resulted in her being taken from us far too early."
The children's flu vaccine is offered as a yearly nasal spray to young children to help protect them against flu on the NHS for children aged two to four.
If a child is under two, parents must pay for the injection privately.
"So everyone with babies please look into having this done," the mum added.
Hughes is now hoping to raise money for The Lullaby Trust, a charity providing support for bereaved families, in memory of her daughter.
She set up Lulabelle's miles in memory walks - a group on Facebook. More than 250 people had joined the walk at the time of writing, but the date and time of the event is yet to be decided.
Before You Go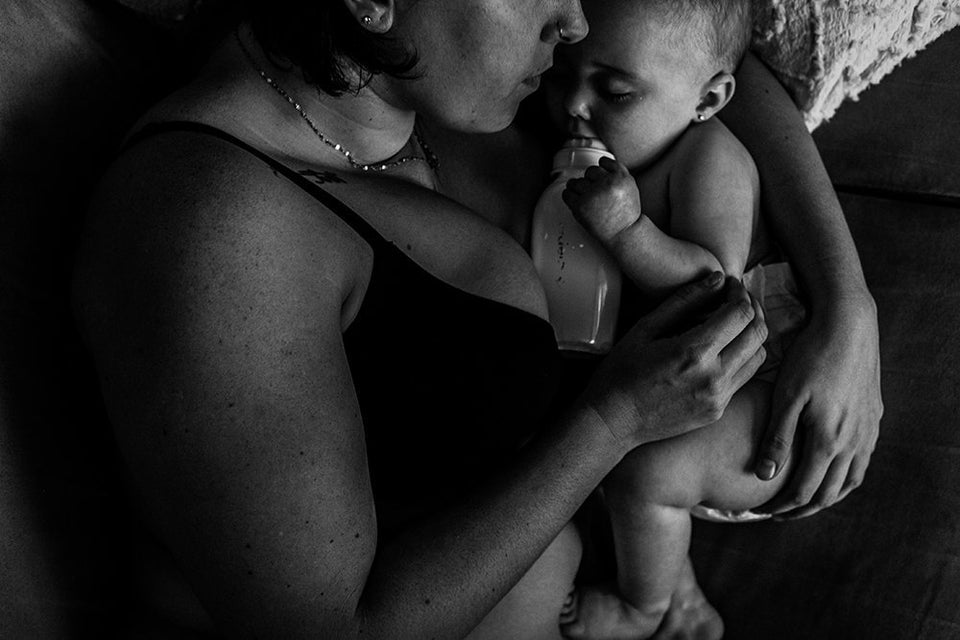 'Fed Is Best' Celebrates Mums Feeding Babies