A mum decided instead of hiring someone else to take photos of her son's birth, she would do it herself.
Lauren Chenault, a photographer from New York, US, balanced her camera on her belly and tried to snap as many photos as she could while giving birth.
She wanted to photograph her own birth to show how "powerful" women are to grow humans and then "push them out".
"It was an amazing experience," she told The Huffington Post UK. "And I couldn't have done it without my husband Byron and my four best friends who were also in the room.
"Having them there takes your mind off everything and makes it all a little easier."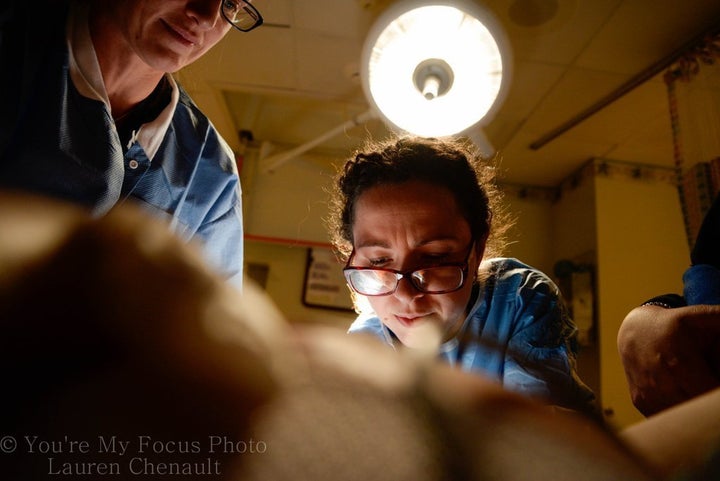 Chenault explained that she wasn't looking into the camera when she was taking the pictures, but just hoped for the best.
She's thrilled that not only can she credit herself for the photos, but she documented a moment she'll never forget.
"I love being able to credit myself for my own work," she told Popsugar. "And this is one that I'm so proud to call my own."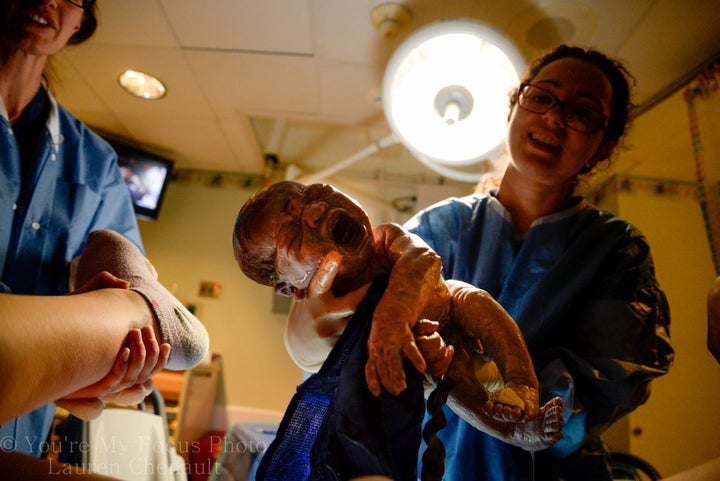 After giving birth, Chenault snapped more photos of her newborn son as well as her daughter meeting him for the first time.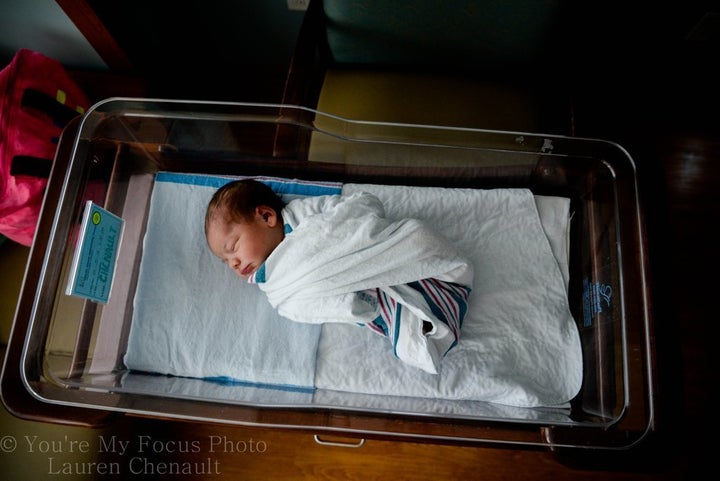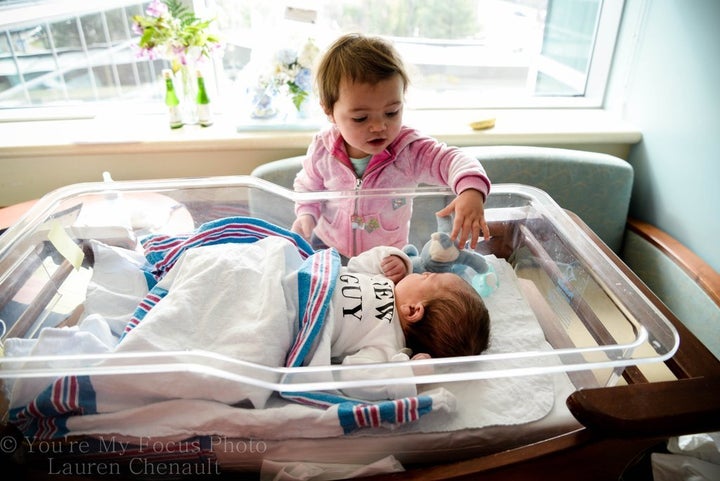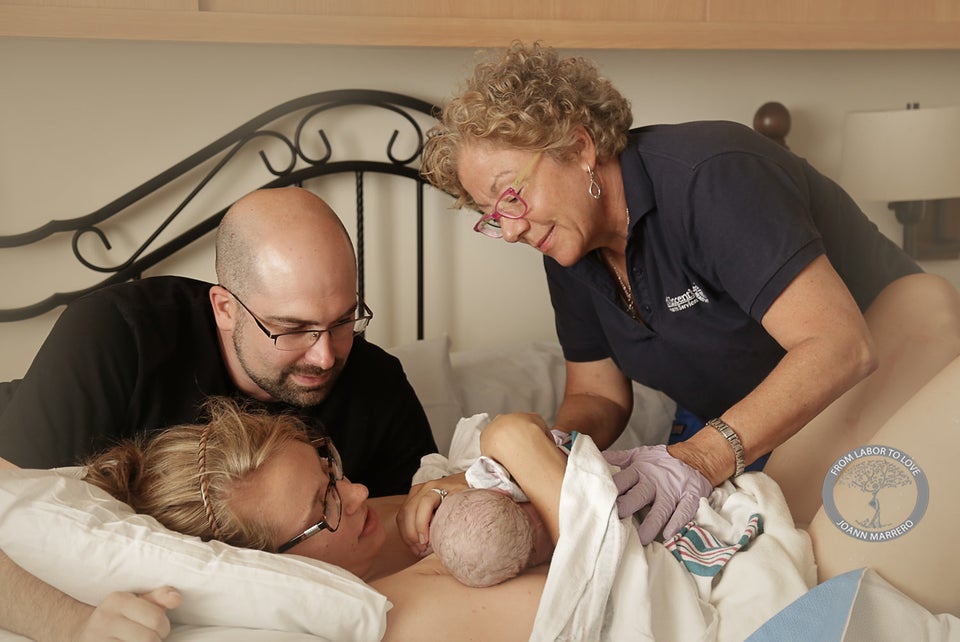 Home Birth Photos Capturing Peace And Calm