A mum who was planning not to tell her children when it's Christmas Eve has divided opinion among the parenting community, with many labelling it a mean move and others suggesting it might just be a stroke of genius.
The mum posted an 'Am I Being Unreasonable?' thread on Mumsnet saying her family doesn't do Christmas Eve boxes and that her two children, who are five and six years old, have usually lost interest in their advent calendars by mid-December.
She added that last year it was "really difficult" to get them into the Christmas mood: "We did the PJ's and Christmas film, leaving something out for Santa and the reindeer, but there wasn't that excitement from them, maybe because they were younger?"
So this year she's proposing not telling them at all. "My idea is they will get a good night's sleep, and I'm thinking that waking them up early and telling them it's Christmas morning will be a far bigger and exciting surprise," she said.
But other parents don't seem too keen on the idea at all.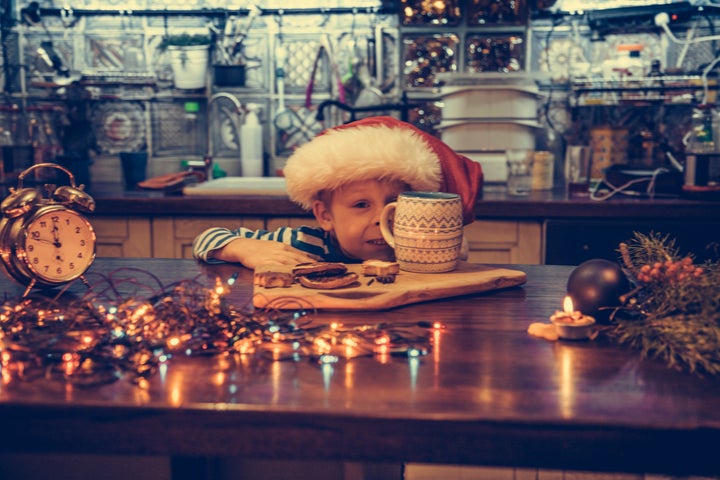 "I wouldn't," one parent wrote in response. "The build up is so exciting for children, don't take that away from them."
Another said: "Waiting for Santa is half the fun. I think it seems a bit mean."
Most agreed that the excitement of Christmas Eve was all part of the fun. "Don't take that away from them just so they get a good night sleep," another parent said. "Kids aren't kids for long, let them enjoy the build up and don't suck the fun out of it."
One parent did see where she was coming from, however. "I think your idea is both genius and a bit mean in equal measure," they wrote. The parent explained they understood the motive behind helping them get a better night's sleep, however noted that waiting for Santa is all part of the fun.
"Personally I'd just suck it up while they're young," they said. "The magic and over-excitement of Christmas won't last forever... I now have a moody sleep loving teen who would quite happily sleep till noon on Christmas Day!
"I kinda miss the 'magic' of waiting for Santa and getting up at ridiculous o'clock to see if he's been."
The original Mumsnet poster said this year will probably be the only year she can get away with not mentioning Christmas Eve to her kids. "We don't have any plans... except a fairly quiet day with just us at home," she said. "It wasn't to be mean or anything, my thinking was just the surprise element of it being Christmas morning."
After reading everyone's responses she seemed to do a U-turn on the idea, adding: "Perhaps we'll do the Christmas Eve thing this year and they'll be excited."