Julia Prudko, from Moscow, Russia, posed for the photo while laying down with her son Fedor latched to her breast.
She shared the snap on Instagram and tagged @normalizebreastfeeding.
Some Instagram users commented on the beauty of Prudko's photo, but many of the comments were negative, with people accusing her of being "attention-seeking" and calling the image "inappropriate".
But Prudko was not ruffled by the criticism.
"I figured there is no point in trying to convince the haters," she told the Daily Mail.
"I'm happy to join the army of militant supporters. I absolutely do believe it is very very important to explain to the public that you need to feed your baby, when and where he wants to be fed.
"You don't have to turn into a recluse, not leaving the house. You can and should live a full life and share this colourful life with your child."
Related
Before You Go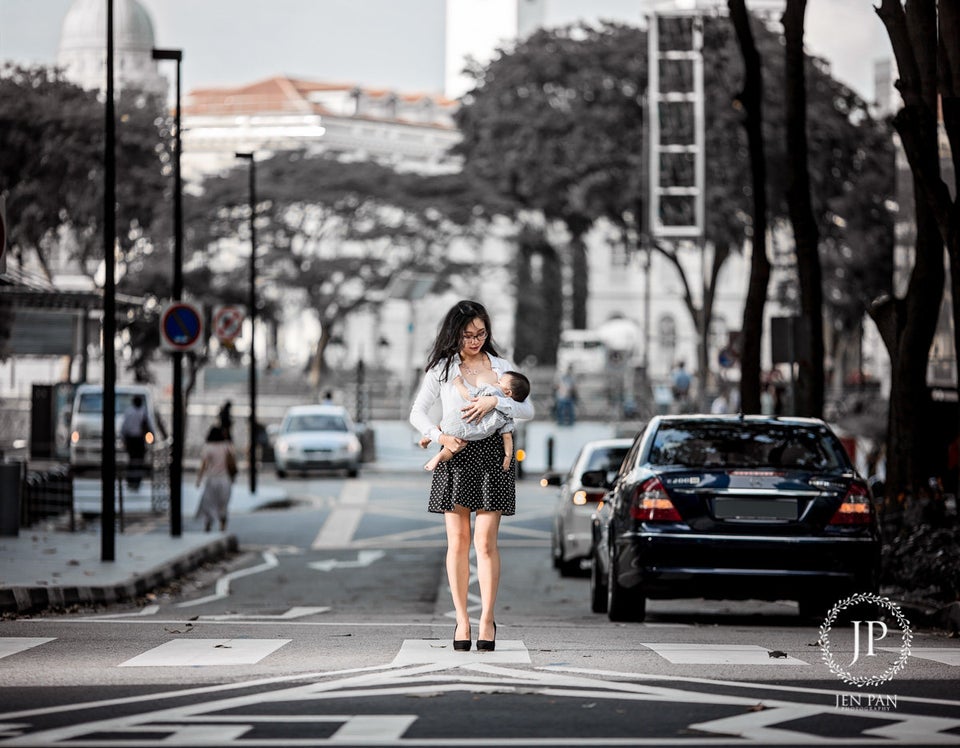 Breastfeeding Photo Series Stands Up For Working Moms