The NHS will get an extra £384 million a week after Brexit, Theresa May has said in a major announcement to mark the 70th anniversary of the health service.
The Prime Minister promised the NHS will receive an additional £20 billion a year in real terms funding by 2024, but experts have cautioned that the figure falls short of the amount needed to bring "even modest improvements" on the service.
It is expected that taxes and borrowing will rise to pay for the increase in funding, and resources will be redirected from the more than £9 billion a year the UK currently pays into the EU.
Writing in the Mail on Sunday, May said: "Now, as we leave the European Union and stop paying significant annual subscriptions to Brussels, we will have more money to spend on priorities such as the NHS.
"But to give the NHS the funding it needs for the future, this Brexit dividend will not be enough."
Ahead of a major speech on the issue on Monday, May added: "As a country, we need to contribute a bit more in a fair and balanced way.
"We will listen to views about how we do this and the Chancellor will set out the detail in due course. To deliver, this plan must be about more than money."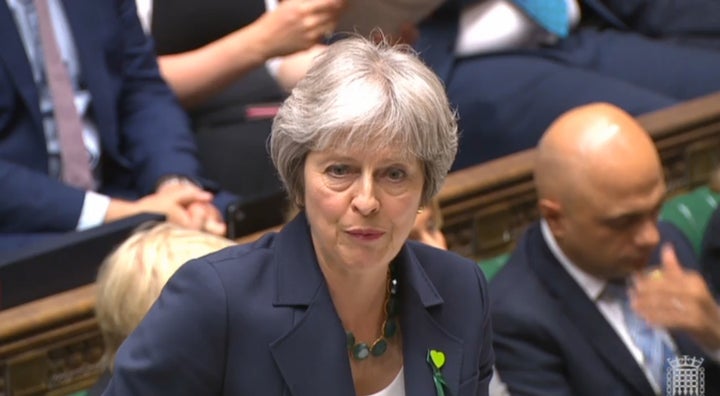 Labour's shadow health secretary Jonathan Ashworth said the announcement confirmed that May had "failed to give the NHS the funding it needs" and accused the funding announcement of being "based on wishful thinking".
Ashworth added: "Labour would have invested nearly £9 billion extra this year in the NHS and social care, while asking the wealthiest and big corporations to pay their fair share of tax.
"Theresa May could have announced this but chose not to. She won't stand up to vested interests and is instead asking patients to rely on a hypothetical Brexit dividend."
But shadow foreign secretary Emily Thornberry refused to say whether the Conservatives were offering more money for the NHS than Labour.
Thornberry was repeatedly pressed on the issue while on BBC One's The Andrew Marr Show on Sunday.
She said: "It goes hand in hand with social care, we have not heard anything about social care, for example you were talking about spending an extra £2 billion a year on social care, so if you add that on actually you may find that these raw figures don't quite paint the picture that you're saying.
"On top of that, as I said at the outset, let's see what they actually deliver, because, as those Tories who went in to see Theresa May in her office behind the Speaker's chair last week heard, she may promise one thing but the question is what is it she is going to deliver."
The figure tops the controversial £350 million a week increase promised by the Leave campaign during the referendum.
Niall Dickson, chief executive of the NHS Confederation, which represents organisations across the healthcare sector, said the funding increase represented a "significant improvement" and Theresa May and Jeremy Hunt "deserve credit" for securing a longer-term settlement.
However he cautioned that the pledge needed to be viewed in a "realistic" way, adding: "This sum falls some way short of the 4% extra-a-year figure which the independent report we commissioned said was required to bring 'even modest improvements' given the huge additional demands on the NHS.
"The truth is that in spite of this welcome extra investment we will face hard choices and we need an honest debate about what the NHS can and cannot do."
"One danger is that it simply goes to prop up the existing system, which will certainly not be able to cope – even with this injection."
Dickson also warned that the recruitment of doctors and nurses also had to be a focus.
May's announcement comes as the Prime Minister faces another turbulent week in Parliament on the Brexit front with Tory rebels again threatening to defy her over how much influence MPs will have over any withdrawal deal.
Health Secretary Jeremy Hunt, who backed Remain in the referendum, wrote in the Sunday Telegraph that the extra NHS funding "can now unite us all".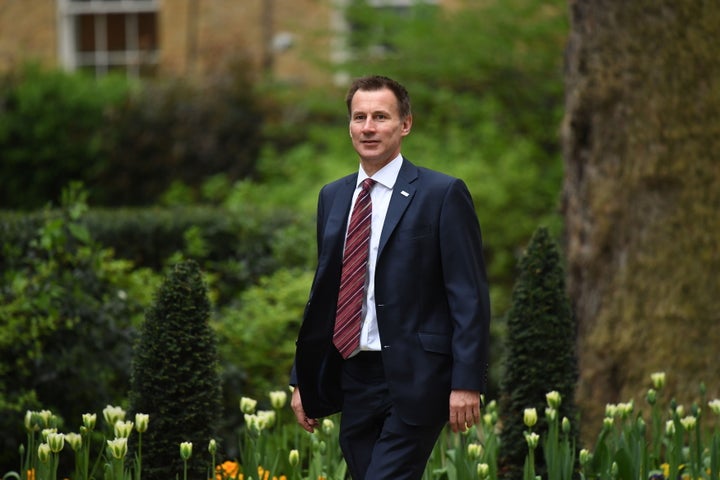 As part of the initiative, the health service will draw up a long-term plan led by doctors setting out how the resources should be best used.
The Government said that under the initiative by 2023-24, the NHS budget will increase by over £20 billion a year in real terms compared to today, which is approximately £600 million a week in cash terms, and £384 million a week in real terms.
Hunt said: "This long-term plan and historic funding boost is a fitting birthday present for our most loved institution."
Chief executive of NHS England, Simon Stevens, said: "As the NHS turns 70, we can now face the next five years with renewed certainty. This multi-year settlement provides the funding we need to shape a long-term plan for key improvements in cancer, mental health and other critical services.
"And the invitation to the NHS to develop consensus proposals for legislation will help accelerate the move to more integrated care, and ensure taxpayers' money is spent to maximum benefit."
British Medical Association (BMA) chairman Dr Chaand Nagpaul said: "Patients, doctors and healthcare staff have been united in calling for an urgent and substantial increase in funding as the NHS struggles under unprecedented pressures that have driven waiting times and delays to historic highs.
"It is refreshing that the government has finally conceded that our health service needs extra resources, with BMA analysis showing a significant funding gap compared to other leading European countries.
"However, we will be scrutinising the detail of this new package of funding to assess the degree to which it will make a real difference in both the short and long term to frontline patient care."