The photograph, taken by Eric Gaillard from the news agency Reuters, shows a child's doll lying next to the body of someone killed in the horrifying attack that has left at least 84 dead.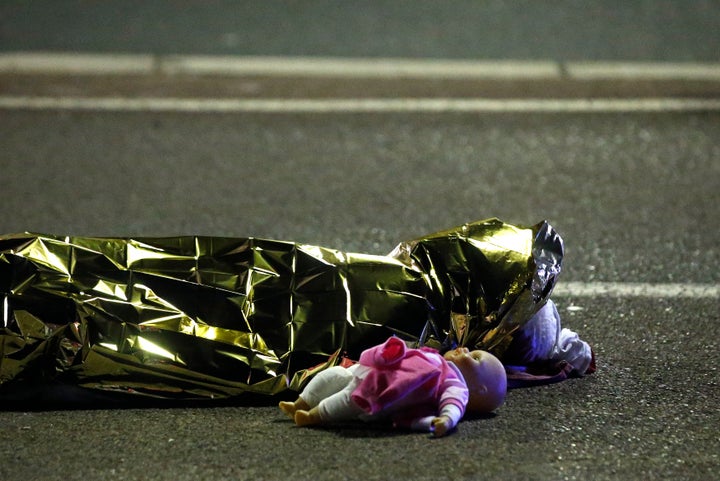 One particularly harrowing eyewitness account told of "children dead with their parents and their toys next to them", according to The Independent.
Wassim Bouhel, a local resident, said: "One man knelt by the body of his wife and child. What a shame, a dishonour for our religion."
A number of children are among those killed when the truck ploughed through a crowd of people who had gathered for a Bastille Day fireworks display on Thursday night.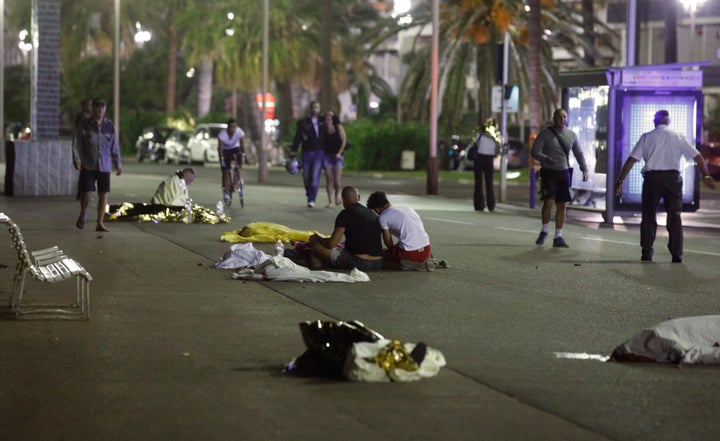 Laurence Marie, who works at Lenval paediatric hospital, said "many" more children were undergoing serious operations there, according to Reuters.
Footage of terrified crowds fleeing the scene showed a number of parents trying to get their children to safety, including one woman running along with a pushchair.
Many families were among those celebrating the anniversary of the 1789 revolutionary storming of the Bastille on the famed seafront Promenade des Anglais.
Scores of people were also injured in the attack as the fireworks ended just after 10.30pm local time.
Eyewitnesses reported there were "bodies everywhere" after the truck is believed to have driven 2km (1.2 miles) through the crowd.
The driver also opened fire before being shot dead by police.
A police source close to the investigation said the attacker was a 31-year-old Franco-Tunisian born in Tunisia, Reuters reports.
The man was not on the watch list of French intelligence services, but was known to police in connection with common law crimes such as theft and violence, the source said.