The daughter of the man dubbed "The British Oskar Schindler" has called on Britain to show the same "kindness and welcome" to young refugees from Calais as it did to children arriving in the Kindertransport 77 years ago.
Winton explained that some people back in 1939 were cautious about accepting young refugees but the majority agreed that Britain should do its part.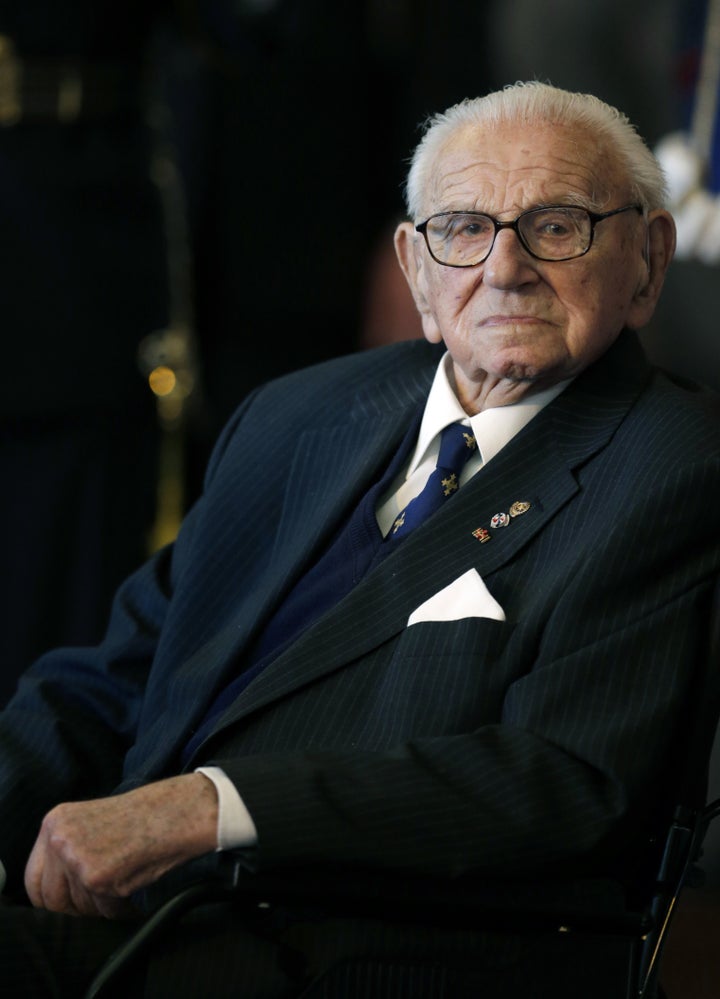 She said: "Despite some disgruntled voices, much like today, protesting the dangers of allowing into our country those from such foreign cultures, the overwhelming response was one of compassion and warmth.
"Many families volunteered to foster a child and others made donations to support the operation. Even at a time when city evacuations were being planned for British children, homes were found for these vulnerable young refugees."
But she called on the UK to rekindle that spirit now it is faced with a new refugee crisis.
She said: "Now, 77 years later, vulnerable young refugees again seek the kindness and welcome that British people previously offered. Those who have travelled across Europe to Calais, to escape the life-threatening dangers of their home country, are hoping desperately to find the sanctuary their parents dared to believe Britain would once again offer."
Winton added that doing so would honour her father's memory.
She said: "In recent years since the story of what my father achieved became public, he has been honoured and praised for the stand he took and the lives he rescued.
"Though he appreciated the accolades for his earlier work, he remained focussed on the most pressing issues of the day. He continued to act and help others throughout his life and believed that actively assisting those in need was the most rewarding and ethical way to live.
"Therefore I believe that the most appropriate way of honouring his memory would be to show the same concern and compassion he did then, for those in danger and in need now."
Around 10,000 young people, mostly Jewish, were safely brought to the UK through the Kindertransport programme.
In one Instagram post, which shows a teenager wrapped in a blanket, Help Refugees said: "He is just one of the many refugee teenagers in Calais who have been completely abandoned by the French state and has nowhere to go now. He, and many others, will sleep rough tonight in the cold, on an industrial estate road."
Images of the destroyed camp show the remains of refugees' belongings after fires broke out earlier this week. Hundreds of people have also been pictured on the side of the road, having been left with nowhere else to go.
Charities said that hundreds of people, including unaccompanied children, are still waiting to be registered by the French authorities. But faith in the system is waning, with some organisations questioning just how well the registration process is "functioning".