Comments by LBC host Nick Ferrari about "Jamaican rapists and paedophiles" have been reported to the Metropolitan Police as an alleged hate crime, HuffPost UK can reveal.
Ferrari's comment sparked backlash, with many people condemning his words as inflammatory and promoting stereotypes which will stoke division and fear of Black people.
"We can confirm we have received an allegation of hate crime in relation to an alleged comment made on a radio broadcast on [December 3]. The matter is currently being assessed," a Met spokesperson told HuffPost UK.
Outraged listeners also flagged Ferrari's remarks to Ofcom. A spokesperson told HuffPost UK: "We are assessing the complaints against our broadcasting rules, but are yet to decide whether or not to investigate."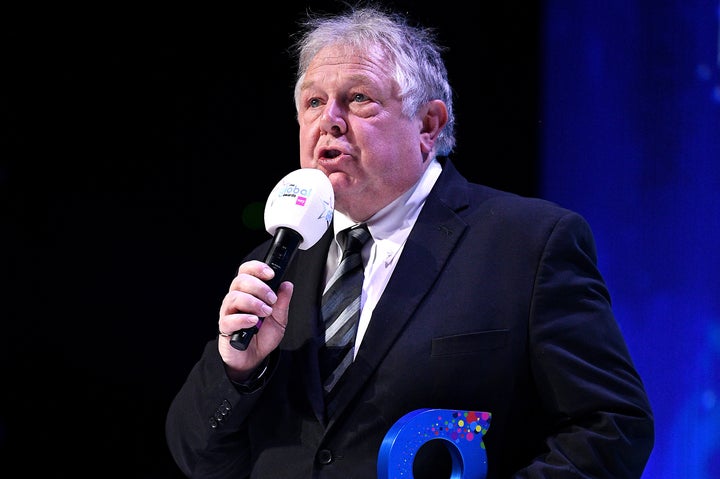 Discussing the removal of people from the flight, Ferrari had told his listeners: "We spoke a couple of days ago about those Jamaican nationals – the rapists, paedophiles and murderers. Don't worry, the lawyers have had their say, aided by some celebrities and a lot of Labour politicians.
"Many of them currently now reside in this country, are unlikely to be deported, so probably will be freed. So that's great work by various celebrities – Thandie Newton is one of them, Naomi Campbell got involved as well [...]. So fairly soon there could be a Jamaican rapist or paedophile coming to a street near you."
It comes as Labour leader Keir Starmer faced fresh criticism on Monday morning for his "failure to challenge full-blown white supremacism" during his weekly appearance on Ferrari's LBC show.
"If anything, the racial inequality is now against the indigenous people of Britain because we are set to become a minority," she said, adding: "We just have to look across to the Middle East. Israel has a state law that they are the only people in that country to have self-determination – well why can't I, as a white, British female, have that same right?"
Starmer told the caller he doesn't think that booing was the right thing to do – but neither he nor Ferrari responded to her stance regarding "the indigenous people of Britain".
"We all have those rights," Starmer said. "This is about recognising some injustice that's gone on for a very long time. And I think people were genuinely moved this year and want to make sure that that injustice is dealt with. People will look at it different ways but I think the vast majority of people do want a more equal society."