Nigel Farage has claimed cabinet ministers have been banned from talking to him by Downing Street.
His comments came after he became the first senior UK politician to meet the president-elect following his surprise victory.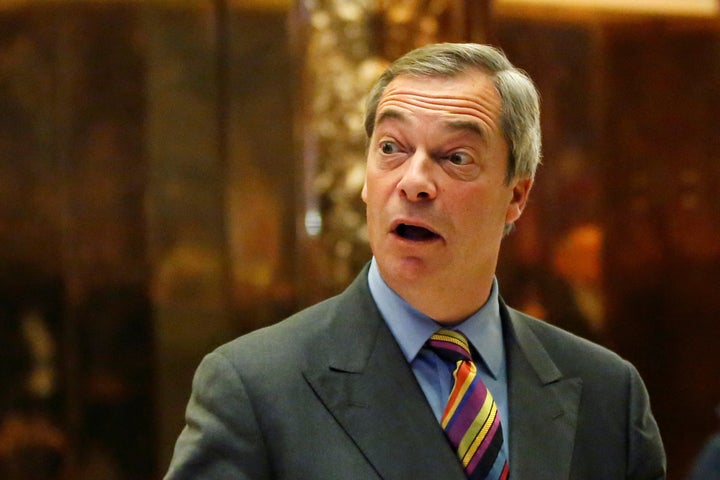 Downing Street did not comment on Farage's latest remarks but previously brushed off the chances of him becoming a go-between, insisting there was "no vacancy".
Farage told BBC Radio 4: "If you wanted to get business from the biggest company in the world and there was someone there that had the contacts and connections, the first thing you do is to employ that person.
"I find the fact that Downing Street don't want to acknowledge me, have banned cabinet ministers from even talking to me, it shows you the sort of very small-minded, petty, tribal level that British politics is at – it's a shame."
Responding to a question about a spike in hate crime after the EU referendum, Farage said he has received 10 death threats in the last two weeks.
He added: "Have there been yobs and louts that have behaved badly since Brexit? Yes. But, you know what, they were behaving badly before Brexit."
Last month, Farage was pictured grinning in a gold-plated lift alongside the president-elect at his New York skyscraper.
Trump then shocked Westminster by sending a late-night tweet saying Farage would do a "great job" as Britain's ambassador to the US.
Popular in the Community