Clarke, the pro-EU former chancellor, called out the former Ukip leader during a heated exchange for using the poster that suggested the scale of the migration crisis showed the EU had failed.
Clarke said this was untrue as the issue of admitting non-EU citizens, such as refugees, has always been a matter for the British government.
He also said Farage had "run the argument" to vote leave during the referendum while Boris Johnson was there to "make it respectable and provide the photo opportunities".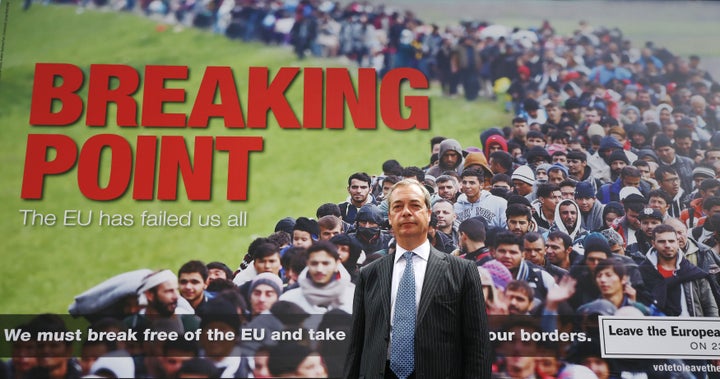 Farage's 'Breaking Point' poster was one of the most controversial moments of the referendum campaign. Fellow Leave campaigner Michael Gove said it made him "shudder".
Clarke and Farage appeared on Channel 4 News together on Monday after Italy voted no to a raft of constitutional reforms, which toppled Prime minister Matteo Renzi and was seen as the latest victory for the Populist Right in Europe.
Farage listed the migration crisis as one of the reasons the EU was doomed, saying Clarke failed to recognise this.
"What you've seen in 2016 is just a start. This will roll on until this European project in its current form is dead," Farage said.
"Whether it's dead next year or whether it takes longer I don't know. But we're watching the European project die before our eyes and I'm very pleased about it.
"I didn't just want the UK out of the European Union. I want Europe out of the European Union."
Clarke said problems like the migration crisis were best dealt with "in co-operation with our allies".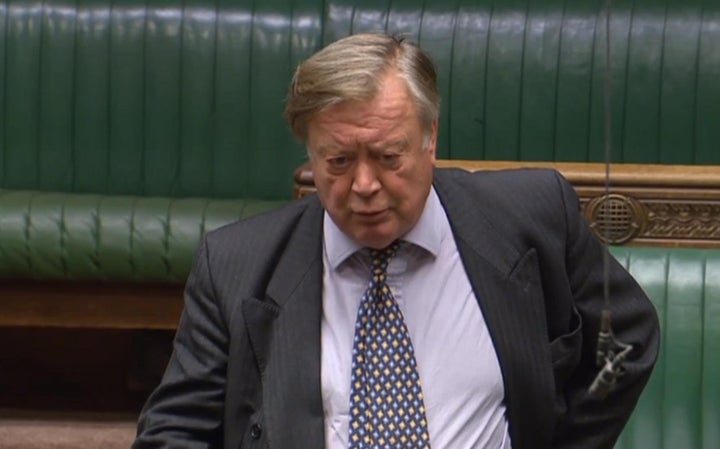 "The trouble is the modern world is very complicated and if you're a politician in government, you have difficult problems to which you can't give easy answers," he said.
Farage appeared to take umbrage at this, saying of Clarke: "Poor old Ken. He's a lovely bloke but he's completely out of date."
Farage said the election of his friend Donald Trump meant there would "at last be a man in the White House who is pro-Britain". He said there would be "a lot more Bepe Grillos", referring to the comedian turned politician who founded Italy's Five Star Movement the Eurosceptic party likely to gain from the fall of Renzi.
"Ken, this project isn't about co-operation," Farage said. "It's about the assimilation of power in Brussels... You wanted to sign up to Eurozone and thank god we didn't listen to you."
When Farage said Trump would seek a trade deal with a post-Brexit Britain and see it as a "bridge" to the rest of Europe, Clarke was unimpressed.
"Trump is a protectionist. America hasn't signed a trade deal with anyone for five years," he said, adding the EU was in the middle of the "hard work" of securing trade deals for Britain.
No longer holding back, he went on the full attack and even host Krishnan Guru-Murthy couldn't stop him when the segment came to an end.
"Nigel campaigning in the referendum, posing with a picture of a lot of Syrians and Afghans trying to cross the border into Croatia. He did not explain that if any of these people wanted to come to Britain it was the British government controlling its border, [which] would decide whether we admitted them," Clarke said.
He did not stop as Guru-Murthy tried to end the segment and continued talking, saying the poster had "nothing to do with Brussels" and was a "simplistic" way for Farage to "avoid the real problems".
As the segment did finally end, Clarke managed to squeeze in a final comment saying: "We're going to need people who can tackle them not professional comedians like Bepe Grillo."