Farage has dismissed the letter as "going over old ground".
The author claims to have attended Dulwich College in the late 1970s with Farage and begins by retelling anecdotes about eating breakfast at his house and an "enthralling" fishing project.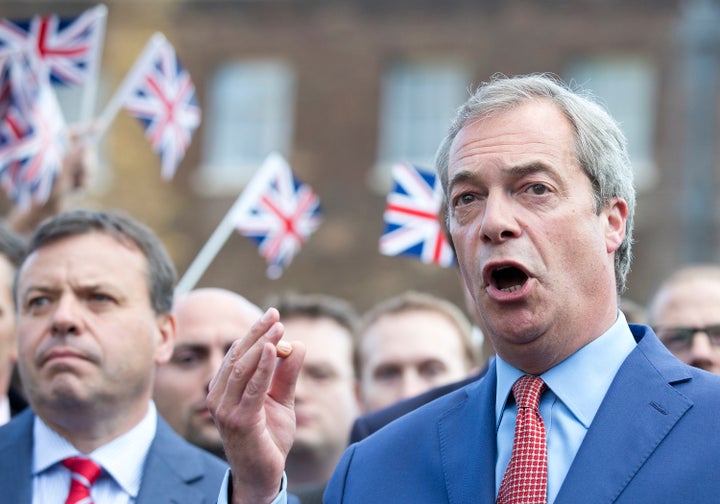 The author says he was prompted to finally speak out after seeing Farage promote the now infamous "Breaking Point" poster shortly before the EU referendum, but would not reveal his identity over fears of repercussions from fanatics in light of the shooting of Joe Cox.
Although he does not say Farage holds facist views today he does question how much his views have actually changed.
He writes: "I vividly recall the keen interest you had in two initials of your name written together as a signature and the bigoted symbol that represents from the many doodles over your school books. Nigel Farage, NF, National Front. I remember watching you draw it. Just a laugh, eh, Nigel?"
It is not the first time the former Ukip leader's schooldays have come back to haunt him.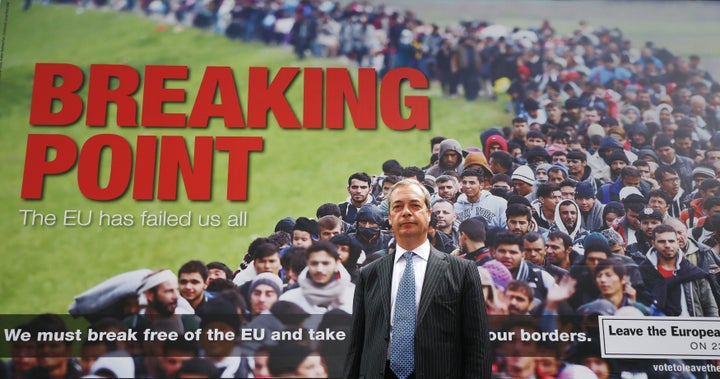 The anonymous author accused Farage of "shamelessly" using the Breaking Point picture during the EU referendum campaign.
"As the son of an immigrant family, your frequent cry of 'Send em home' and mention of the name Oswald Mosley didn't mean much to me either until much later when I learnt of the British Fascists.
"But I also remember something altogether more alarming: the songs you chanted at school. In her letter Chloe Deakin mentioned reports of you singing Hitler Youth songs, and when you were confronted by that, you denied it.
"But I do remember you singing the song starting with the words 'gas them all, gas 'em all, gas them all'. I can't forget the words. I can't bring myself to write the rest of it for it is more vile that anything the teachers at Dulwich would ever have been aware of."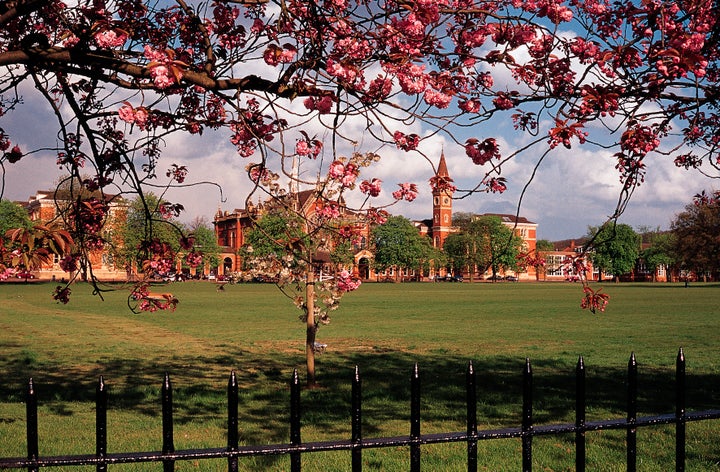 In 2013 Chloe Deakin quoted a colleague who said Farage is "a fascist, but that was no reason why he would not make a good prefect".
Deakin added: "Another colleague, who teaches the boy, described his publicly professed racist and neo-fascist views; and he cited a particular incident in which Farage was so offensive to a boy in his set, that he had to be removed from the lesson.
"This master stated his view that this behaviour was precisely why the boy should not be made a prefect. Yet another colleague described how, at a Combined Cadet Force (CCF) camp organised by the college, Farage and others had marched through a quiet Sussex village very late at night shouting Hitler-youth songs."
"You've got to remember that ever since 1968 up until the last couple of years, we've not been able in this country, intelligently to discuss immigration, to discuss integration, it's all been a buried subject and that's happened through academia, it's happened through politics and the media."
He also denied singing Hitler Youth Songs.
The letter writer questions Farage's currents beliefs, writing: "I don't believe you have fascist sympathies now, but there are things that tell me your views might not have changed that much despite the many years.
"I think you're a troublemaker. You were at school, you are now. But we need to beware of what's being whipped up."
He is about to embark upon a tour of European countries advising political groups on how they too can best leave the EU
Ukip has been contacted for comment.
Popular in the Community