Nigel Farage will travel to the US to attend the Republican National Convention next week, saying the US could learn a lesson from Britain's EU referendum vote .
The former Ukip leader said that he is "interested" to hear what presidential hopeful Donald Trump has to say when he addresses Republicans at the event in Cleveland, which begins on Monday.
MEP and vocal anti-Brexit campaigner, Farage, attacked Obama for wading into the EU debate in April.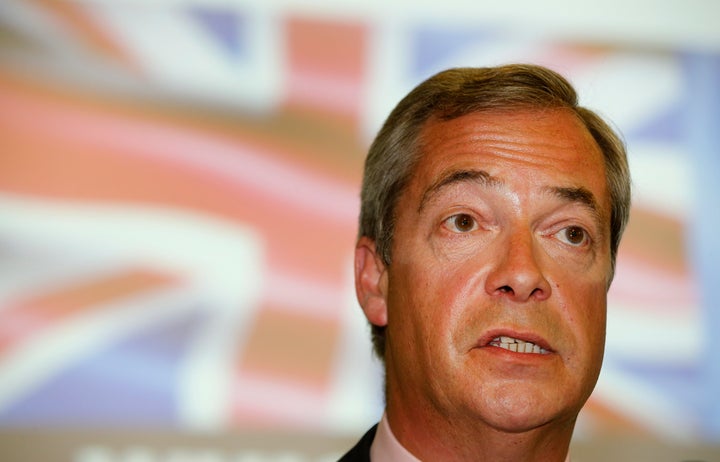 Farage said on Tuesday that Britain's exit from the EU holds a lesson for the US.
"Having criticised President Obama for getting involved in British politics, I am not about to endorse anybody," Farage told USA Today.
"But I do know a lot of people in the Republican Party, and I'll be interested to hear what Donald Trump has to say in his big speech."
He told the paper that he will be attending the convention as an observer. When asked who invited him, he only answered: "It was not Trump."
Some people are excited about the prospect of Farage attending the GOP convention.
Whereas others are more ominous about the MEP's arrival.
And some saw the funny - and ironic - side.
While Obama warned the UK about the potential dangers of Brexit, Trump assured voters in May that a vote to leave the EU would not put Britain at the "back of the queue" to secure a US trade deal if he becomes president.
The billionaire said that it would not make "any difference" whether Britain voted to leave the EU, although on the day the result was announced he celebrated the result, tweeting "they took their country back".
"Let's put it like this, I couldn't vote for (Hillary Clinton) even if you paid me."
He added: "If you put me up against a wall it would be (Trump), not Hillary, but I have reservations.
"Encouraging people to beat up protesters, one or two things like that bother me, but look, I tell you what, I think he's going to win."