Nigel Farage has said he is having a "great time" since quitting as Ukip leader because he no longer has to deal with "low-grade people" every day.
The MEP said leaving the role meant he had been freed from having to associate with people he would never choose to have a drink with or employ.
Farage also revealed he has ambitions to bring peace to the Middle East through his ties with US president-elect Donald Trump, The Press Association reports.
In an interview with The Telegraph, he said: "I am having a great time. I am not having to deal with low-grade people every day, I am not responsible for what our branch secretary in Lower Slaughter said half-cut on Twitter last night - that isn't my fault any more.
"I don't have to go to eight-hour party executive meetings.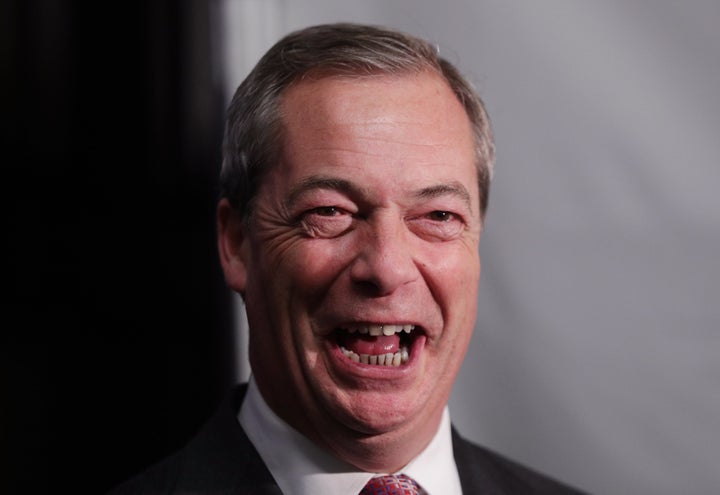 "I don't have to spend my life dealing with people I would never have a drink with, who I would never employ and who use me as a vehicle for their own self-promotion.
"There are a lot of great people in Ukip. The problem is that Ukip has become a bit like the other parties: people view it as a means to get elected."
Farage, a father of four who worked in the City before being elected to the European Parliament, described himself as "poor".
"I have no regrets about being poor," he said. "Yeah, I am. Look, I'm 52, I have no regrets. I'm not poor, but I don't drive smart cars, I don't go on fancy holidays. All my money has gone on my kids' education."
Farage was one of the few political figures to stand by Trump as his campaign to take the White House became increasingly divisive but he admitted he was unhappy with some of the rhetoric.
"There were several things he said on the campaign trail I didn't like," he said. "Dealing with protesters, the total ban on Muslims, the women thing... of course I don't agree with that.
"I don't agree with everything he says, but do I think he represents the right things for America and the West? Yes, and I never doubted that."
Asked about his future ambitions, the former party leader said he planned to continue giving speeches and writing articles but also wanted to "build something".
He added: "A proper US-UK relationship. Firstly on trade, because it would be good for business, but it would massively strengthen our hand in negotiations with the EU, because a UK-US free-trade deal puts the wind up the German car industry.
"Secondly, on defence and Nato. I think Nato needs to redefine itself. There has been no substantial thought about what Nato is for since the Berlin Wall came down. Trump is right about members not paying their way.
"There is also a very big threat to Nato, and it is not Donald Trump, it is Jean-Claude Juncker, who is determined to use the Trump victory to say let's get rid of the Americans and form our own army.
"That is very dangerous, and Britain has a huge role to play as the defence bridge between Europe and America.
"Trump is in a position to say, 'OK, let's redefine what Nato is: everyone pays their way, and if you seek to undermine us with a European army, we're out of here.'
"The third thing where we can work with Trump is in the Middle East, where we have to have a coherent approach to [Islamic State of Iraq and the Levant] and everything else.
"I'm not suggesting that I can do everything but I do think that I'm quite good at negotiating, I'm quite good at bringing people together."
Related