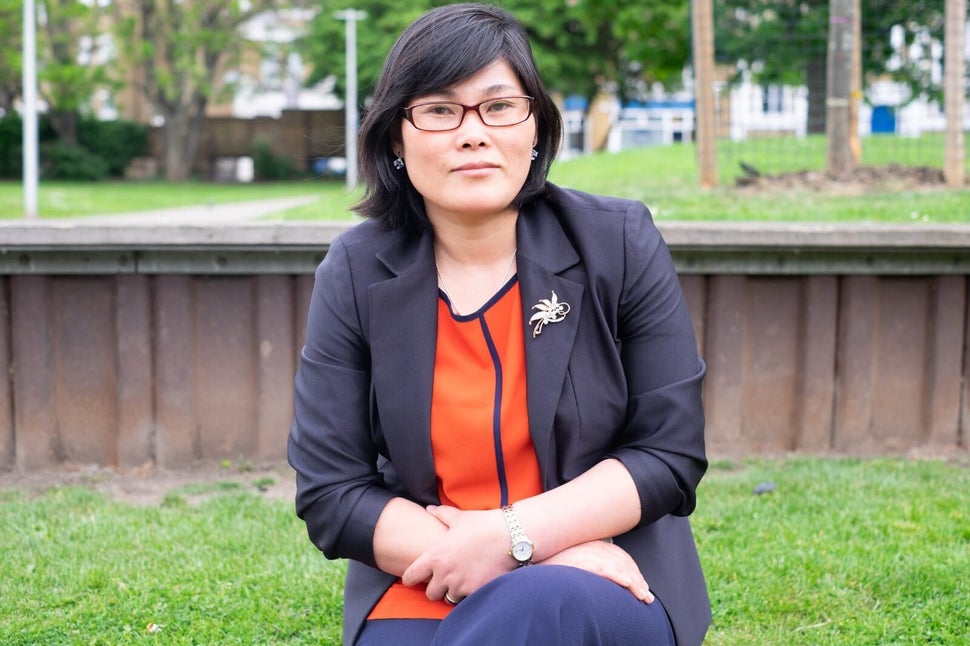 You would think every person knows what freedoms they are entitled to, what happiness feels like. However, I only found out what happiness is ten years ago.
I was born in North Korea, a slave country where we never spoke of freedom, and never heard about the word love. Although people think the last slaves were freed in the 1860s America, but I know first-hand there are still people who live as slaves in the 21st Century.
I was a schoolteacher when famine ravaged my country in the 1990s. As it was my duty to visit students homes if they did not come to school, I watched children weaken by the day, and many images still haunt me. Seared into my mind is the scene of an entire family who had starved to death on the same day after one last meagre meal of gruel. Another is that of the body of one of my favourite pupils, who dreamed of being a doctor, lying dead in the dirt of the marketplace.
Famine ravaged my family too, and I watched both my uncle and my father starve to death. Fearful that I too would die, I fled – only to find myself sold into slavery in China. The horrors faced by North Korean women like me when we cross the border into what we imagine will be safety is ignored by Western governments keen not to highlight the abuses these women suffer of the complications it would cause in relations with North Korea and China.
I was sold to a drunken farmer who was a gambling addict. He treated me like a slave, worked me day and night, abused me and did as he pleased with my body. There was nobody I could appeal to for help – if the Chinese authorities discovered me they would have sent me straight back to North Korea.
Just as I thought I could endure no more, I discovered that I was pregnant. My baby gave me the hope to go on living, but when my son was born he was deemed stateless because I was a North Korean. Only the children of North Korean women are treated this way. As a result, I could not take him to hospital, although he was weak and sick, and he could not go to school. There are likely thousands of children like him in China in dire need of help, with no one to fight their corner.
In 2004, I was denounced and arrested by the Chinese police who, with no compassion, sent me home to North Korea. I spent six months in a labour camp where I almost died from an infection in my leg, before authorities threw me out onto the streets to beg. They do not like prisoners to die and risk turning up in official statistics.
I survived but was desperate to see my son, who was still across the border. I was left with no choice but to find a broker who could sell me back into slavery in China so I could find him. I was lucky – when I arrived in China the broker took pity on me and helped me find my son, but I was forced back into life with my abusive 'husband" who had brought me.
Eventually, after years of desperation and fear, we made it to Britain and, at the age of ten, my son was finally able to see a doctor, and go to school. I can only urge Western leaders to act and help those not as lucky as my son and me.
When I first arrived in the United Kingdom, some people saw my refugee status favourably. Others examined my refugee ID card with curiosity – maybe they did not have positive feelings towards refugees, or maybe they had never met a North Korean refugee before, I do not know – but I don't think it was positive curiosity.
Because I lacked English skills, I tried working in a Korean restaurant, but was shocked to be discriminated against by other Koreans. I sent resumes to various workplaces, but due to my lacking English and practical skills, I was always told that I should apply again 'next time'.
However, choosing the life of a refugee was not a shortcut. I lacked so much I needed to live in a country where the culture and language was different. When I was hungry in my home country, I was never able to resist the dictator. Now, I can complain about my hardships because I now have the space in my heart to do so.
For all my life, I have been running. Now I can take a break. And this break has allowed me to think about my future – I have attended college programs and language centres to learn English.
Sometimes I think if I work as diligently as I had to when I was a slave I would have more, even become rich. But then I remember how I was never allowed rest, and I feel sorry for who I used to be.
The most important thing is now that I am in the UK, when I open my eyes in the morning I can see my family, whom I love very much, living in safety. If I did not become a refugee, I would have never felt this happiness.
My body is tired but my heart was always hopeful. Refugees like me are not weak people, we are fighters, who every day fight against evil and dictators. More than anyone else, refugees understand what freedom and happiness is.
Refugee Week is the UK's largest festival celebrating the contributions, creativity and resilience of people from refugee backgrounds. The theme for Refugee Week 2019, 17-23 June, is 'You, me, and those who came before', which will explore the lives of refugees and those who welcomed them throughout history in the UK.
Life Less Ordinary is a weekly blog series from HuffPost UK that showcases weird, wonderful and transformational life experiences. If you've got something extraordinary to share please email ukblogteam@huffpost.com with LLO in the subject line. To read more from the series, visit our dedicated page.