Nurses have spoken out about the stark realities of what it's like to live on the low pay in the NHS.
Following parliament's vote against scrapping the 1% pay cap for public sector workers, nurses gathered outside the Department of Health to protest the decision.
HuffPost UK spoke to three nurses from different generations and in different job positions about what life on low pay is like for them.
Daniel Langley, 24, student mental health nurse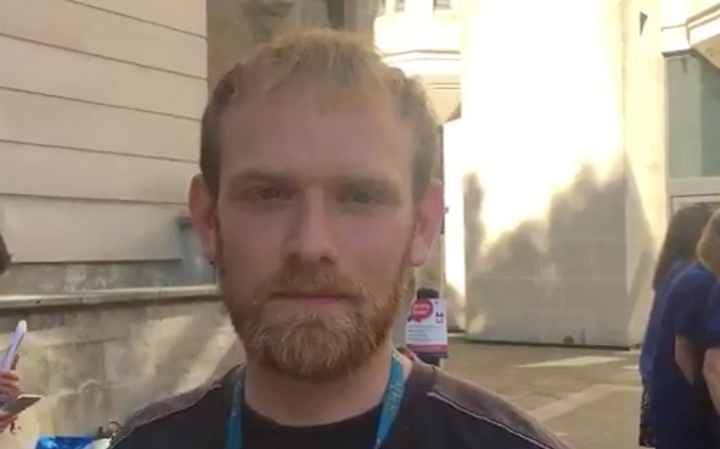 Langley told HuffPost UK that he struggles to be able to afford to get to his placement as his student bursary of £547 per month isn't enough.
He said: "That's not sustainable, especially in London. It's below poverty wages. I can't afford to travel to placement some days, I have to use a credit card, I have to borrow money from friends, and I know that once I'm qualified I'm going to be in the lowest paid graduate job in the United Kingdom."
Langley has resorted to taking up a second job on top of his placement and studies, meaning "usually I give up my entire week to work."
Speaking about Prime Minister Theresa May's deal with the DUP, he said: "It was an abysmal choice for her to give £1 billion to the awful, odious party the DUP to prop up her minority government.
"That money should be used and released to scrap the cap."
Danielle Tiplady, 30, staff nurse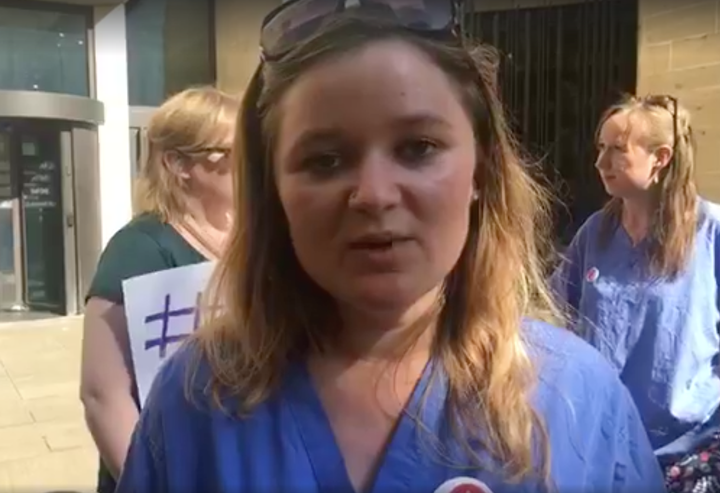 Tiplady, who organised the protest, told HuffPost UK that she had to stop working as a community nurse because of the even lower pay and now works in a hospital doing night shifts "to afford to live."
She now fears having to move house in a month because of the high rent in London where she works and the money she is left with from her £26,000 salary.
She said: "I don't have a penny in my bank account in savings to be able to look for somewhere to live in a couple of months so I literally don't know what I'm going to do.
"We're not asking for loads of money, we just want to have money to be able to live. This isn't sustainable and now I'm finding myself at the point where I actually don't know how I'm going to afford to find somewhere else to rent because everywhere's really expensive."
Speaking about the current state of nursing, she said: "It's really really bad. Moral's really bad, people are really unhappy and we're really not asking for much and then we just get laughed at all the time.
"Enough is enough, we're at breaking point all of us."
Annique Simpson, 53, community nurse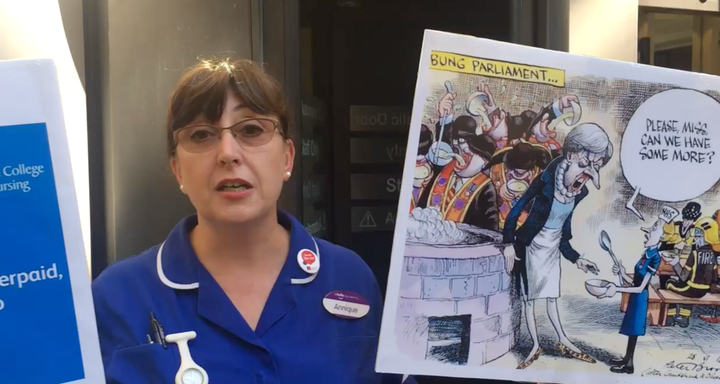 Simpson, who has worked as a community nurse for five years, said she fears for the future of nursing because of the lack of appeal of the job caused by low pay, long hours and Brexit.
She said: "Who wants to be a nurse? Who wants to come out of a degree with £50,000 of debt to earn a starting salary of £22,000?
"We're not going to appeal to the European nurses because they won't want to come here because of Brexit, they don't feel safe.
"We don't appeal to anyone with the situation nursing is in at the moment."
She added: "Very few new people are coming in because the job isn't tempting. Why would you go into a profession that's only had a 1% pay rise in seven years?"
Simpson, who earns around £27,000 and does not feel she can afford to pay into an NHS pension, said that nurses often work more than 12 hour days despite only being paid for 7.5 hours and that she has seen many of her colleagues leave the profession as a result. "The nurses who are left behind are so demoralised," she said.
In her message to May, she said: "If you want a nurse to treat their patients holistically, pay us what we are worth, prove that we are valued in your eyes and stop treating us with such contempt and disrespect."