Employed parents could soon have their entitlement to paid time off following the death of a child protected by law.
MPs discussed the issue as they introduced a new 'Parental Bereavement (Pay and Leave) Bill' into Parliament today [Wednesday 19 July], which if passed into law could grant employed parents new rights following the death of a child.
Kevin Hollinrake MP who introduced the Bill said: "This is such an important Bill for parents going through the most terrible of times.
"There is little any of us can do to help, but at least we can make sure that every employer will give them time to grieve."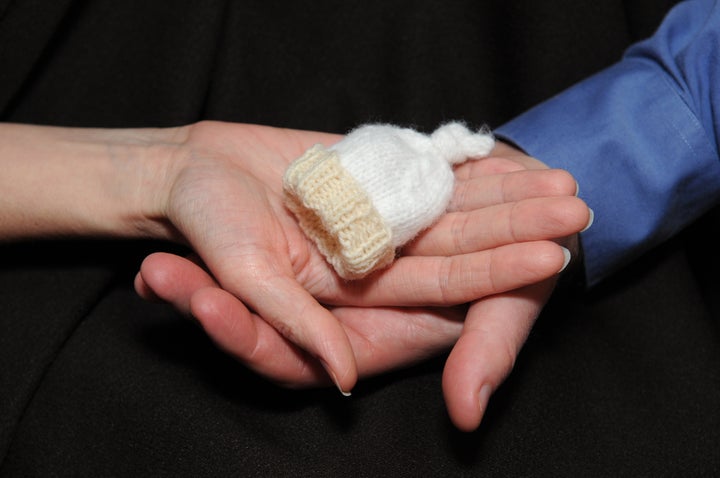 Business Minister Margot James added: "The loss of a child is a traumatic experience for any parent. For parents holding down a job at the same time as dealing with their grief it can be doubly stressful.
"We want parents to get the support they need at this deeply upsetting time that is why Government is supporting this Private Member's Bill which will introduce statutory paid bereavement leave for employed parents."
Currently under the Employment Rights Act, employees have a right to take a "reasonable" amount of unpaid time off work to make arrangements following the death of a dependant.
What is deemed "reasonable" depends on the circumstances and can vary from employer to employer.
The details of the proposed law have not yet been settled on and will be discussed over the summer, by the Department for Business, Energy and Industrial Strategy working with employers, employee representatives and campaigners, before the Bill has its second reading in the autumn.
It has not yet been confirmed whether or not the law will include parents who have lost a child during pregnancy.
A number of charities that support grieving parents or work to reduce the number of stillbirths and miscarriages have told HuffPost UK they support the proposed Bill.
"The loss of a child is such a truly devastating experience and having to return to work immediately can put undue pressure on the parents and not allow them time to grieve properly," Elizabeth Hutton, CEO of Kicks Count told HuffPost UK.
"As a charity we have many supporters who have been through the experience of baby loss themselves so we fully support this Bill and we hope that it allows parents more flexibility to grieve in their own time."
Katharine Hill, UK director at Care for the Family, added: "Returning to work after the death of a child is one of the many hurdles a parent faces - and for some, it may be one of the most difficult, particularly if they feel pressured to return when they are not ready.
"Bereavement leave allows parents time to grieve, without the worry that they may lose their job or suffer financially.
"It's important to remember, however, that everyone responds differently and so, for some, a return to work and normality might be a way of coping with a personal tragedy.
"Any support that helps parents in such desperate circumstances should be welcomed."
A YouGov survey commissioned by Child Bereavement UK in 2016 showed that less than a third of British adults who were working at the time of their bereavement said they had felt very supported by their employer.
"Child Bereavement UK welcomes this change and the choice that this gives bereaved parents," said the charity's spokesperson Katie Koehler.
"The opportunity for leave at a time that feels right for them as individuals would reduce one source of possible additional stress and paid leave would give parents the time to make decisions based on their needs rather than their financial situation."
Francine Bates, CEO of The Lullaby Trust said: "We warmly welcome the introduction of this new bill.
"We know many bereaved parents who have campaigned tirelessly for paid compassionate leave after the death of a child.
"We hope this Bill will help parents who have lost their baby suddenly and unexpectedly and need time away from work to grieve for their child."