Pink has shared a tender snap of her breastfeeding her two-month-old son Jameson while her daughter lies peacefully on her lap.
The 37-year-old, who gave birth to her second child with her husband Carey Hart in December 2016, was laying on the sofa surrounded by cushions.
The singer captioned the photo, shared on 27 February, with a poem by Rumi, that read: "I was dead, I came alive. I was tears, I became laughter.
"Love's wealth arrived, And I became everlasting fortune."
Pink looked in her element as she cradled her son while he fed in her arms.
Fans loved the fact five-year-old Willow was involved in this "tender" moment.
"Love that Willow is involved in this precious moment too, so sweet your children are laying there together," one person wrote.
Another commented: "So beautiful! Never felt more alive than when I was nursing my babies, I had them both with me at all times too."
Pink has involved her daughter in every step of her pregnancy journey.
Willow was there to mark the pregnancy announcement.
And she was there to welcome her baby brother into the world.
Pink even threw her daughter a "big sister" party to congratulate her on the arrival of her brother.
Pink married Hart in 2006 in an intimate ceremony in Costa Rica. They welcomed their first child, Willow, in 2011.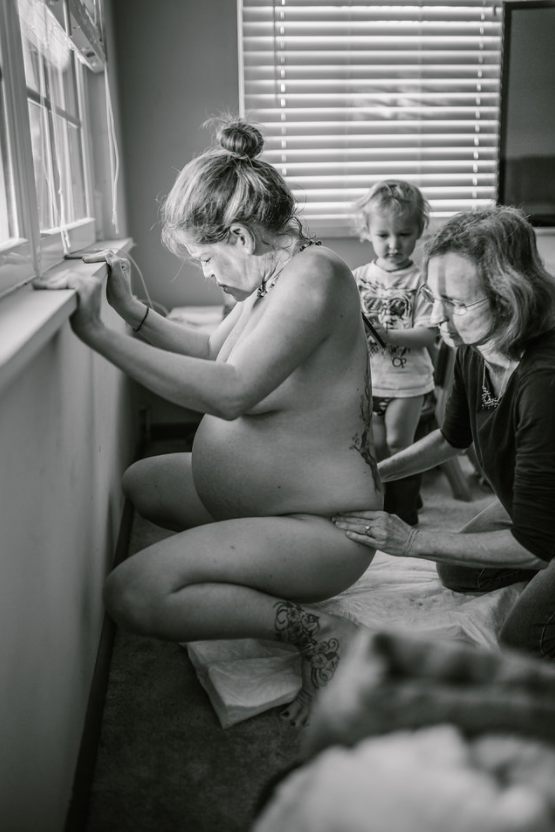 Woman Breastfed Toddler Throughout Labour