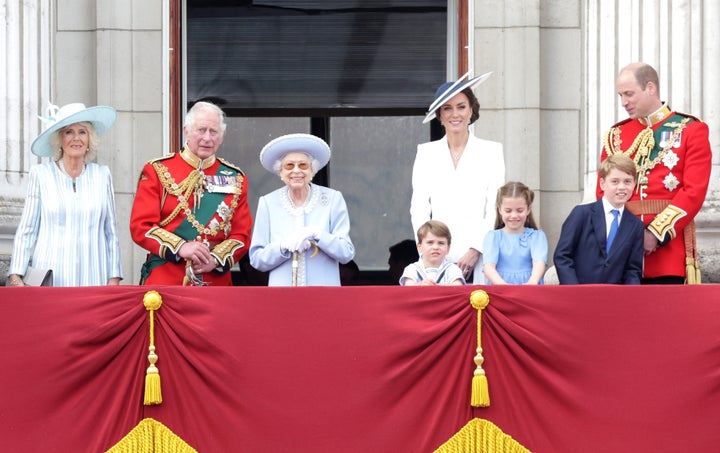 As the Queen took centre stage on the first day of her historic Platinum Jubilee celebrations, social media was ready and waiting.
Thousands of well-wishers packed onto The Mall in central London as the monarch emerged on the Buckingham Palace balcony for the special flypast after Trooping the Colour.
It marked the start of the special extended Jubilee weekend marking her 70-year-reign.
While television broadcasters went with a celebration of the pomp and pageantry, Twitter was offering a different perspective on "Platty Jubes".
Boris Johnson was there ...
... so was Meghan Markle ...
While it was the Queen's big day, there was a scene-stealing cameo from her grandson, Prince Louis.
Brits were choosing to pay their respects in different – and sometimes unconventional – ways.
And the memes were emerging.
What's that? A Tory MP making light of lockdown rule-breaking by the prime minister? Sure ...
... and some curious commentary on the BBC ...
... while there was fierce debate on ITV.
And as 'day one' wrapped up, Prince Andrew caught covid and misses out on Friday's set piece.